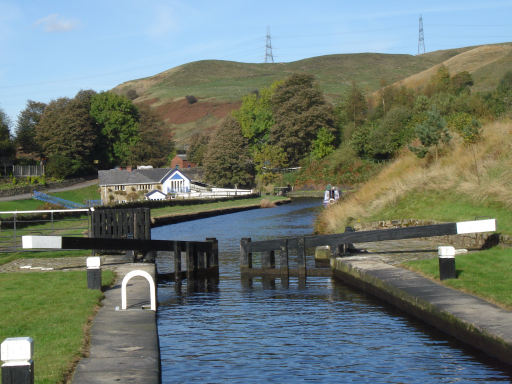 Looking back north to Chelburn Bridge from Lock 38.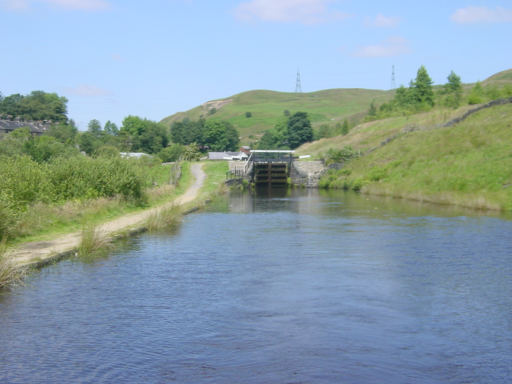 Lock 38, Royal Oak Lock. The nearby Royal Oak pub is now known as the Free Huntsman but the name lives on in Oak Terrace.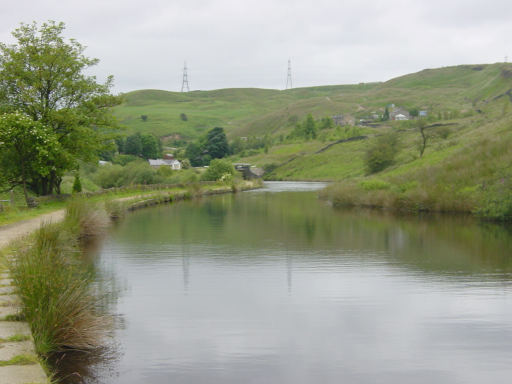 Looking back to Lock 38.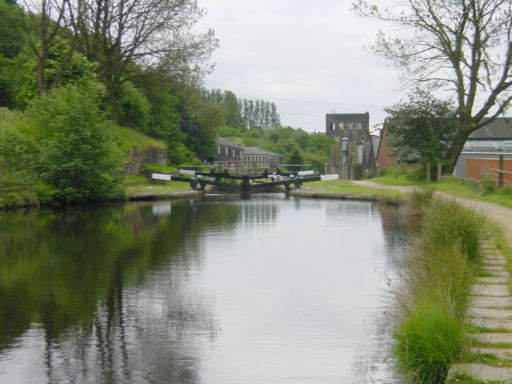 Lock 39, Sladen Wood Lock.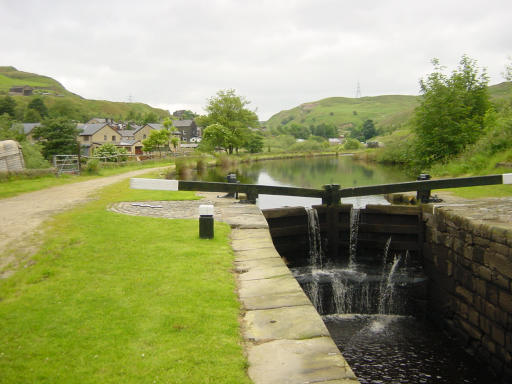 The view north from Lock 39.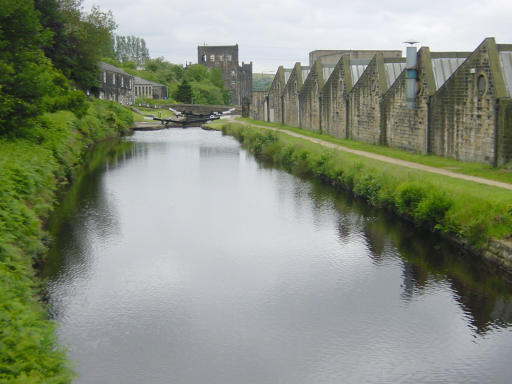 Lock 40, Punchbowl Lock from Lock 39, with the weaving sheds of Sladen Wood Mill alongside the towpath.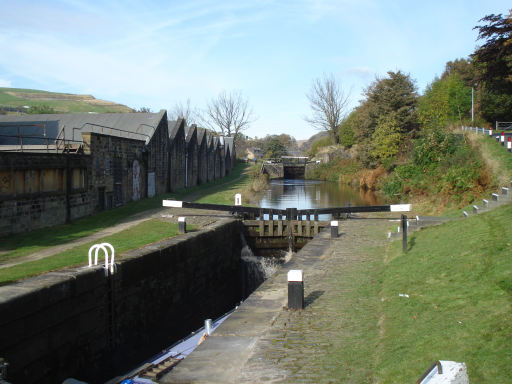 Looking north from Punchbowl Lock, number 40.