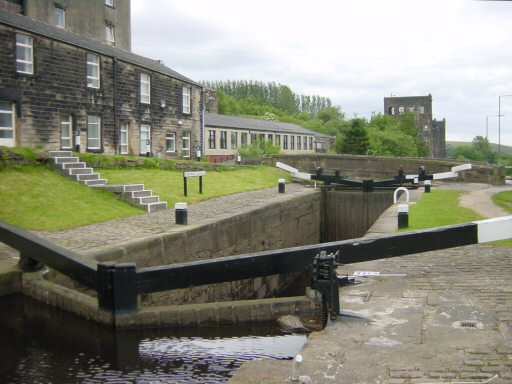 Punchbowl Lock.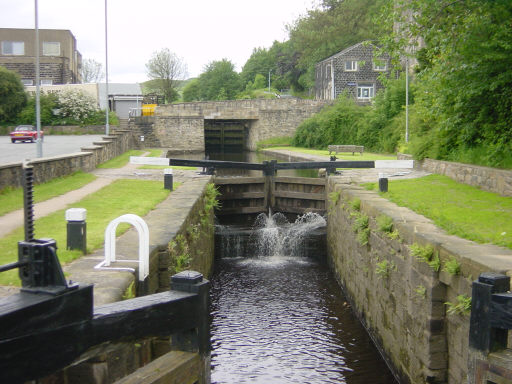 Punchbowl Bridge from Lock 41.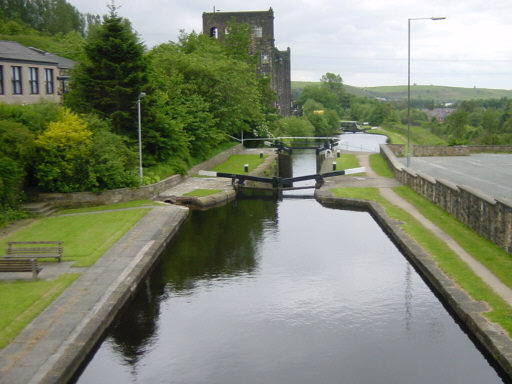 Lock 41.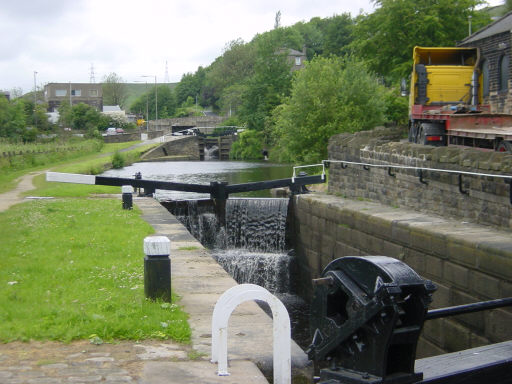 Lock 42, Rock Nook Lock. Note the short balance beam on the off-side head gate.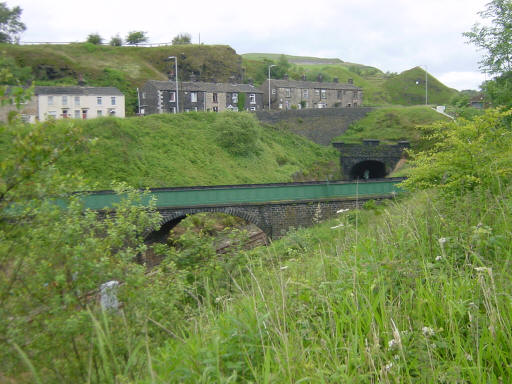 From the towpath near Lock 42, you can look down on both the railway emerging from Summit Tunnel and the River Roch crossing an aqueduct over the railway.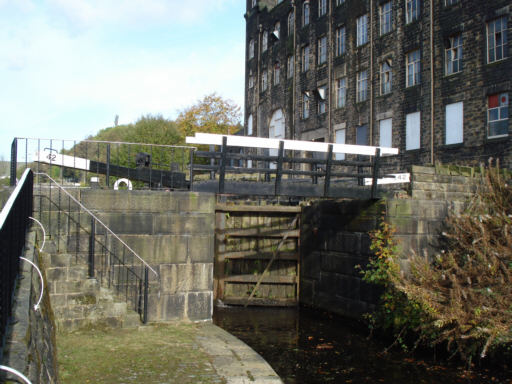 Lock 42 and Rock Nook Mill.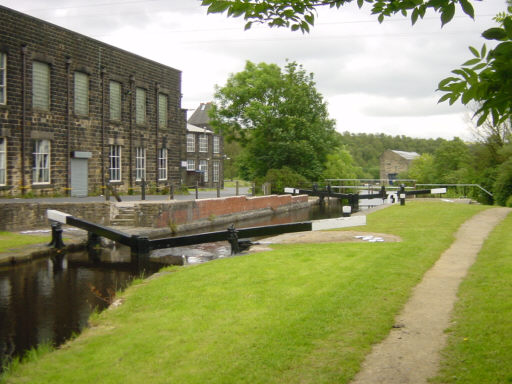 Lock 43, Thickone Lock.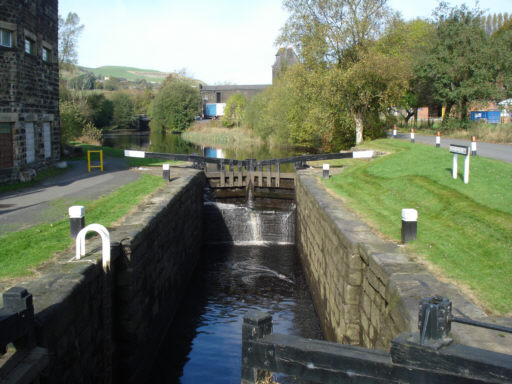 Lock 44, Sladen Lock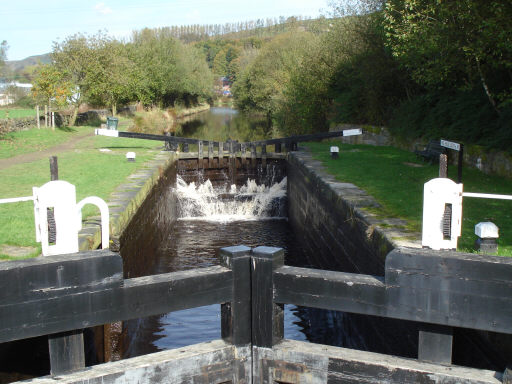 Pike House Lock.