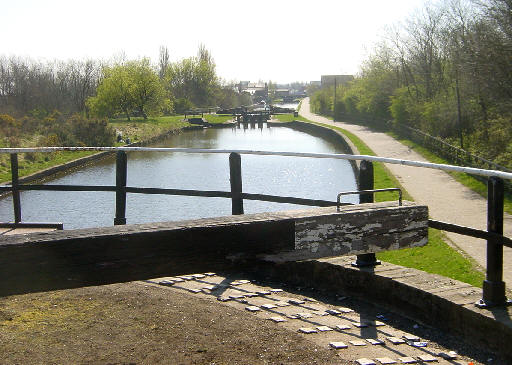 Looking towards Lock 77, with Lock 78 and Rose Bridge in the distance.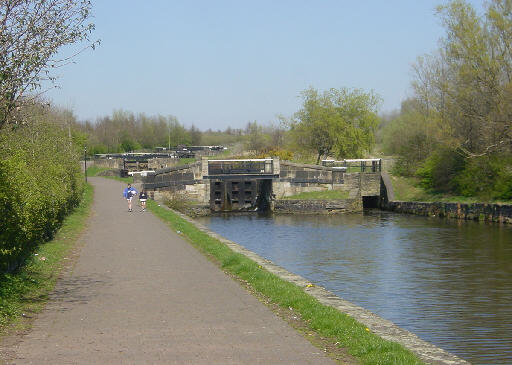 Peel Hall Bridge, with Lock 77 immediately behind, and 76 and 75 visible beyond.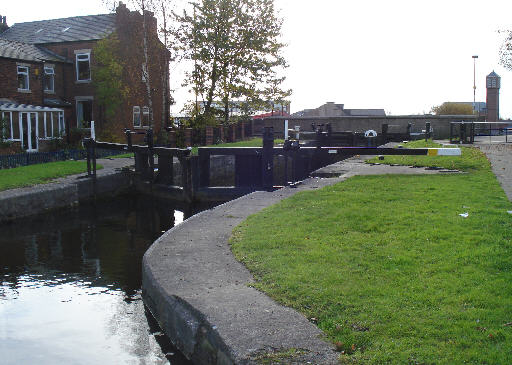 Lock 78, with Rose Bridge, which carries the main Manchester Road from Wigan.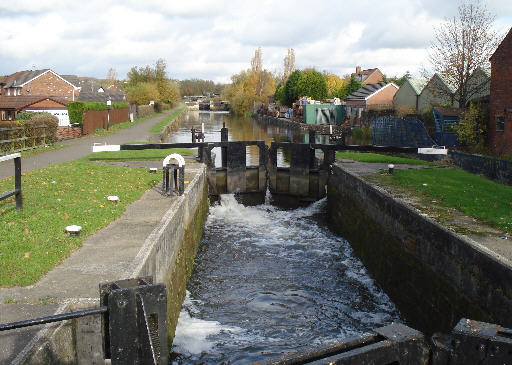 Looking back up the canal from Lock 78.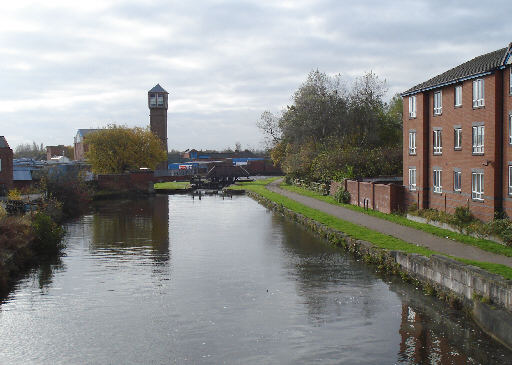 Looking from Rose Bridge towards Lock 79.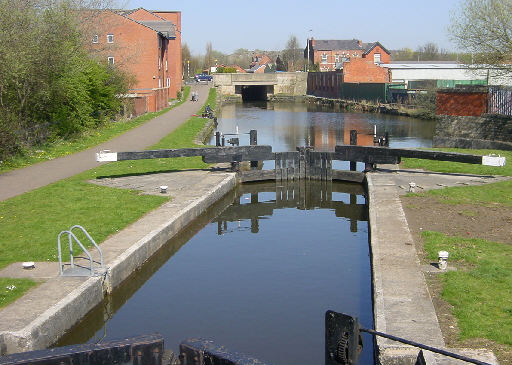 Rose Bridge from Lock 79, a lock with a fall of only around 2 feet. Rose Bridge Colliery once stood nearby.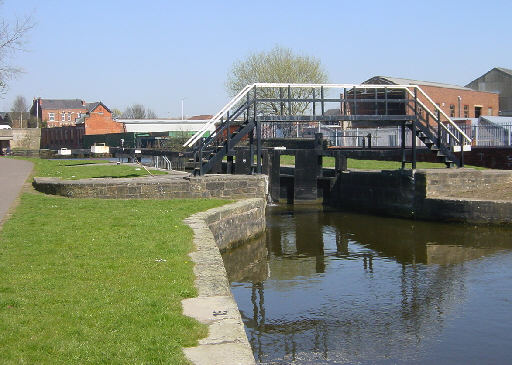 Because Lock 79 has a fall of only around 2 feet, this up-and-over footbridge has had to be built across the lock tail. All the other locks are deep enough to have level footbridges across their tails. The shallow lock was created to compensate for changes in ground level due to mining subsidence.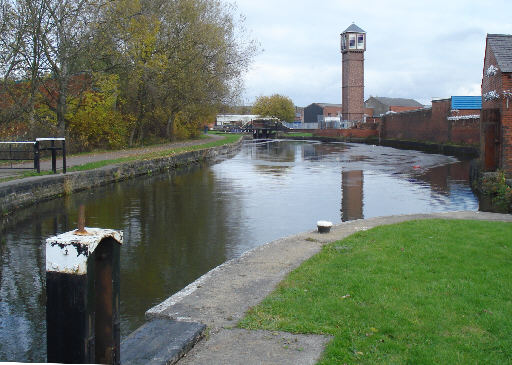 Looking back to Lock 79 from Lock 80 showing the striking new tower alongside.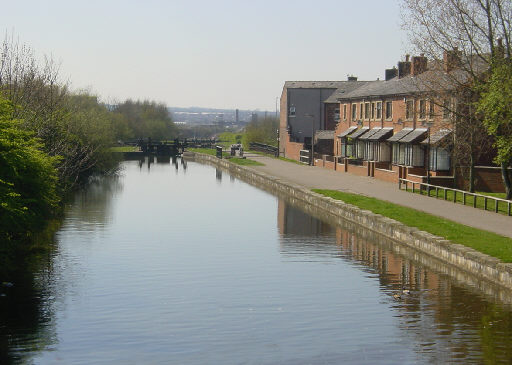 Canal Terrace and Lock 81.