Waterside houses at Canal Terrace and Forge Street.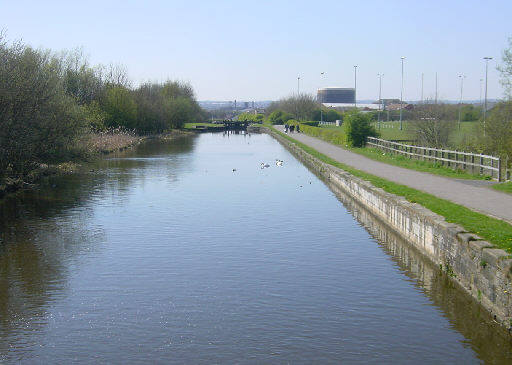 Looking towards Lock 82 from Lock 81. On the left, immediately below Lock 81, a half-mile canal branch formerly ran to Moss Hall and Ince Hall Collieries.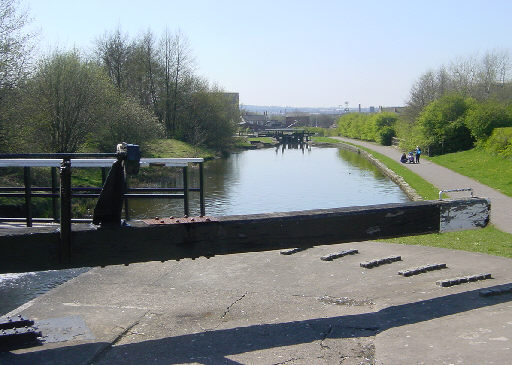 Looking towards Lock 83 from Lock 82.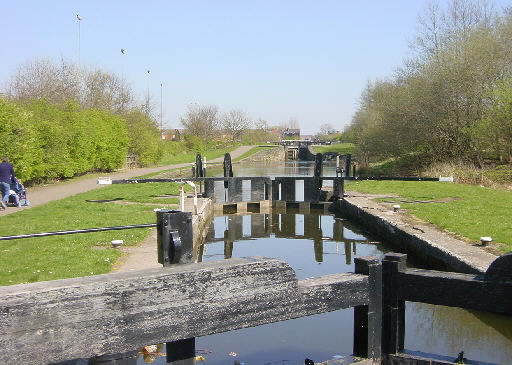 Lock 83, with Lock 82 in the distance.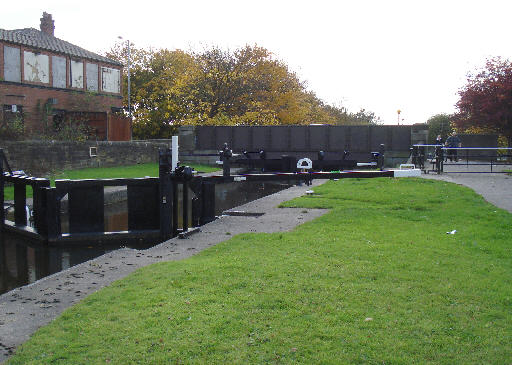 Lock 84 and Britannia Bridge which carries the A573 Warrington Road.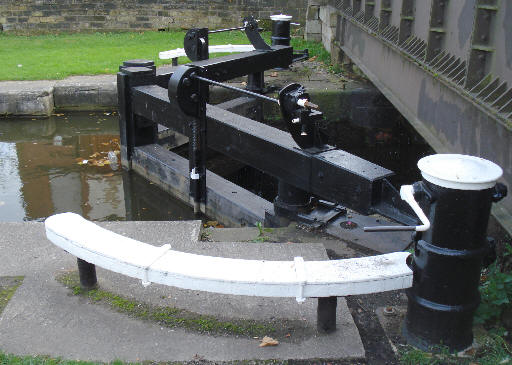 Ratchet mechanisms for opening the tail gates of Lock 84. Widening of the bridge does not leave enough room for balance beams.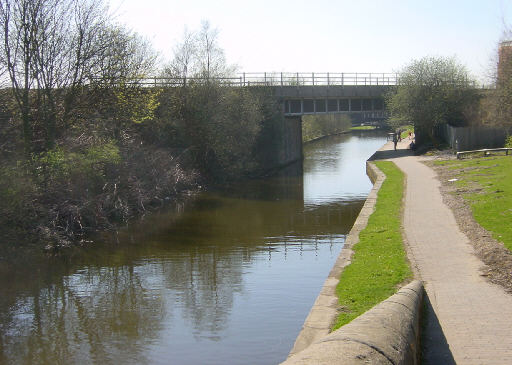 Railway bridge with Lock 85 beyond, seen from Britannia Bridge.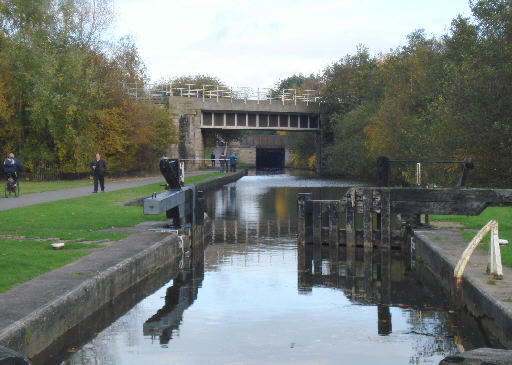 Railway bridge with Britannia Bridge beyond, seen from Lock 85.