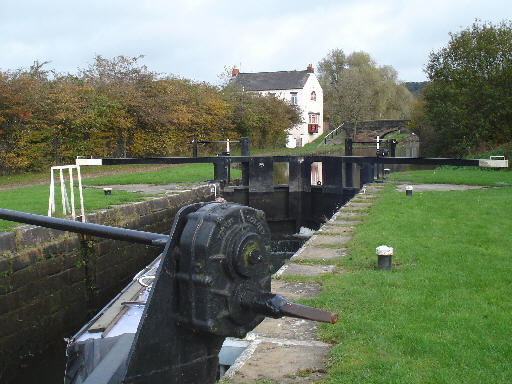 The Commercial Inn from Lock 67.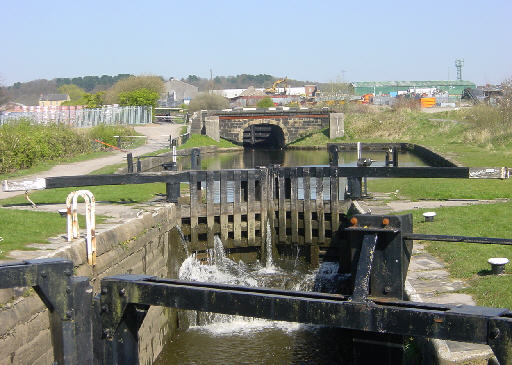 Kirkless Hall Bridge from Lock 70, with the Commercial Inn visible to the left.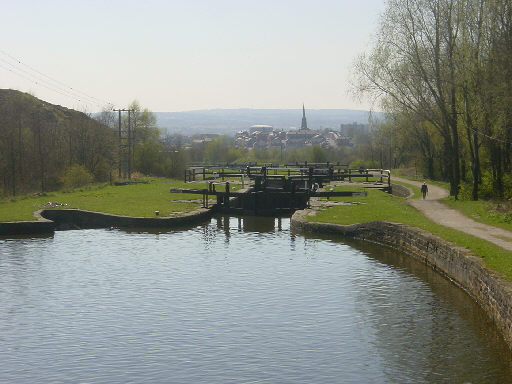 Lock 71, looking towards Wigan, with St Catharine's church at Scholes, with its leaning spire, prominent in the distance. On the left is the former slag heap known as "Rabbit Rocks".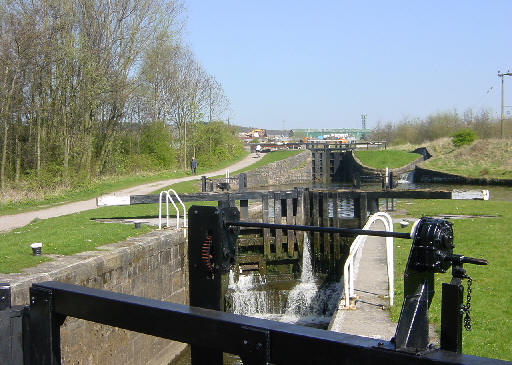 Lock 71, looking back to Lock 70.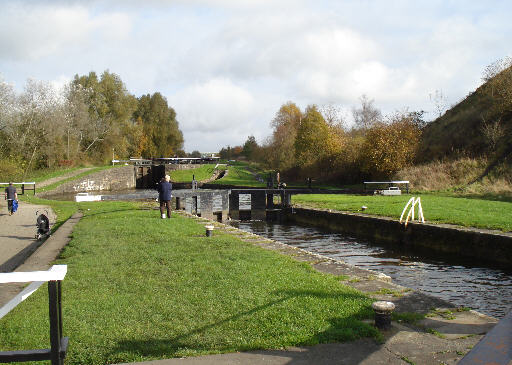 Lock 73, looking back to Lock 72.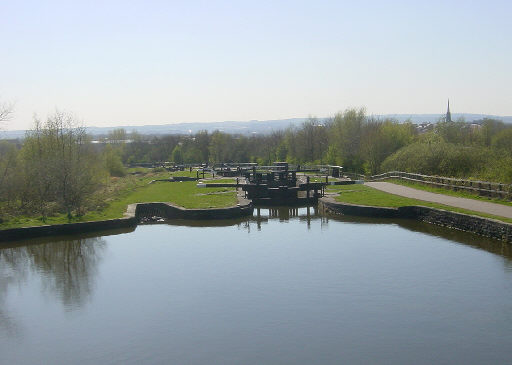 Looking towards Lock 74.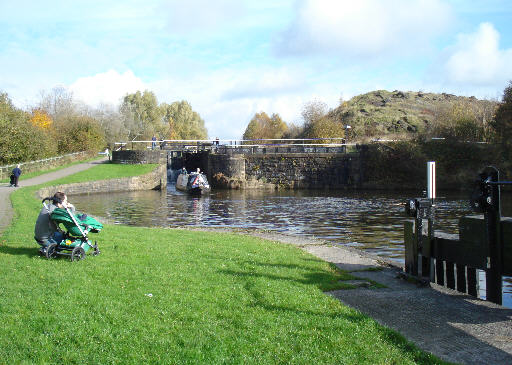 Looking back to Lock 73 from Lock 74, with "Rabbit Rocks" on the right.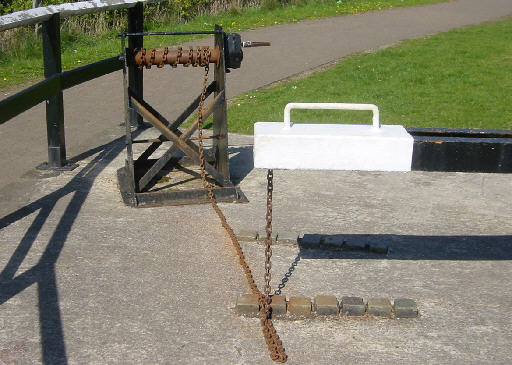 Windlass operated chain mechanism to work the tail gates, Lock 75.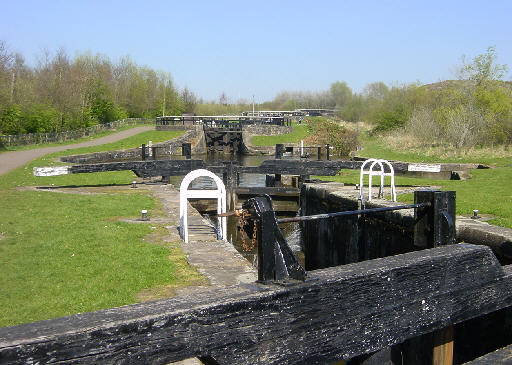 Lock 76, with Locks 75 and 74 above.