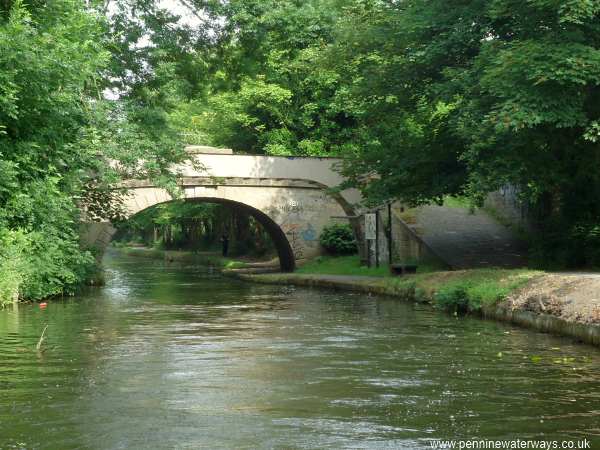 Redcote Bridge. Redcote Farm once stood beside the towpath here. The name derives from Rigg Cote (Ridge Cottage). The wood on the west side of the canal was called Ridge Wood, being on the slopes of Armley Ridge.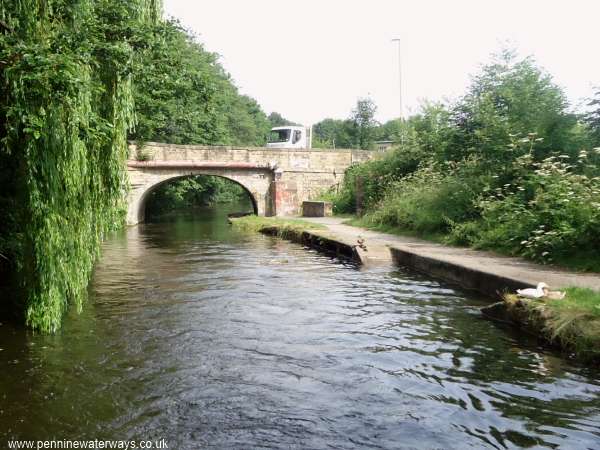 Wyther Bridge (or Wither Bridge) carried the road to Wither House, which later became the Wyther Home for Sick Babies. The house has since been demolished and the grounds are now the Wyther Park housing estate.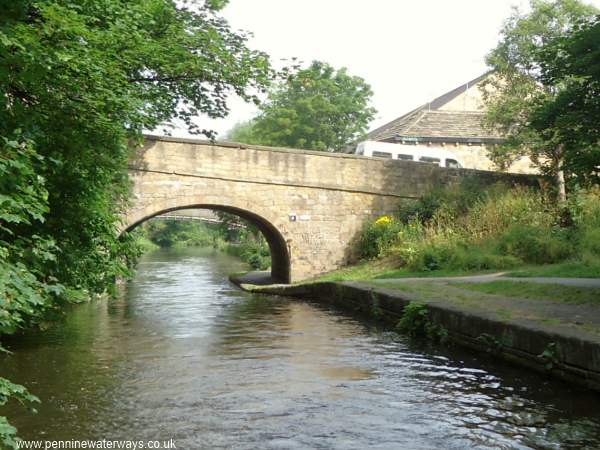 Kirkstall Brewery Bridge. The shortest walking route from the canal to the ruins of Kirkstall Abbey is from here.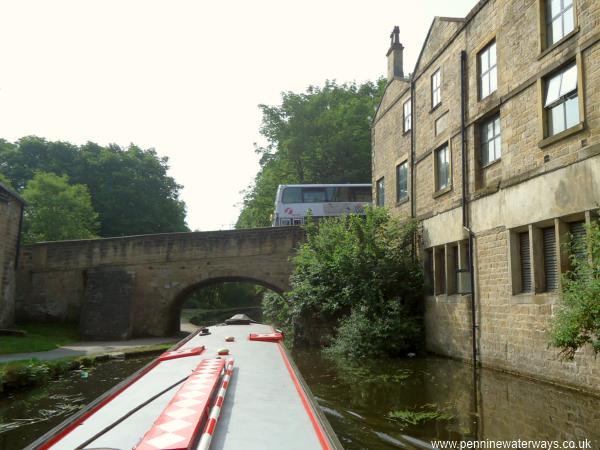 Kirkstall Brewery Bridge. The canal passes the former brewery at Kirkstall, now a students' hall of residence.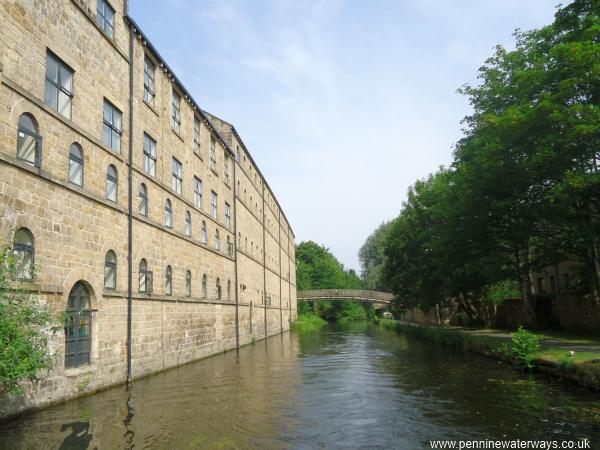 This part of Kirkstall Brewery was built in the 1860s and the low window was originally a door for loading barrels directly onto boats. In later years the brewery specialised in brewing Mackeson stout.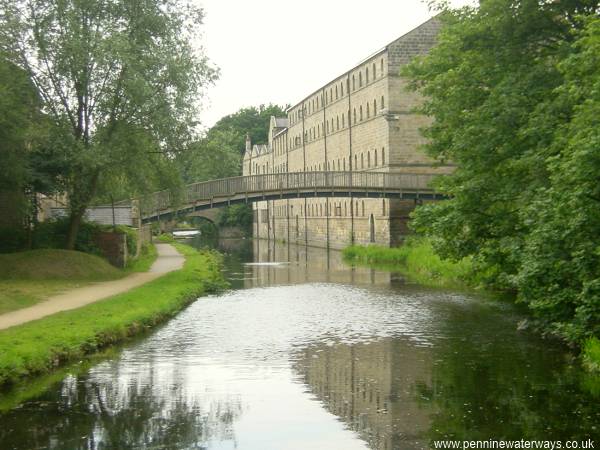 Kirkstall Brewery.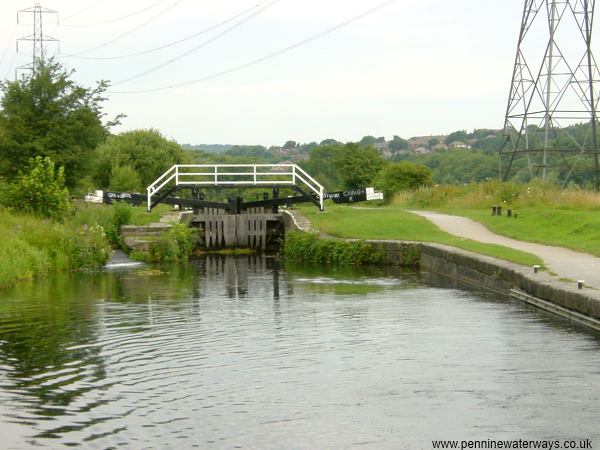 Kirkstall Lock. The ruins of Kirkstall Abbey (founded in 1147) are just half a mile away but there is no access across the River Aire from here.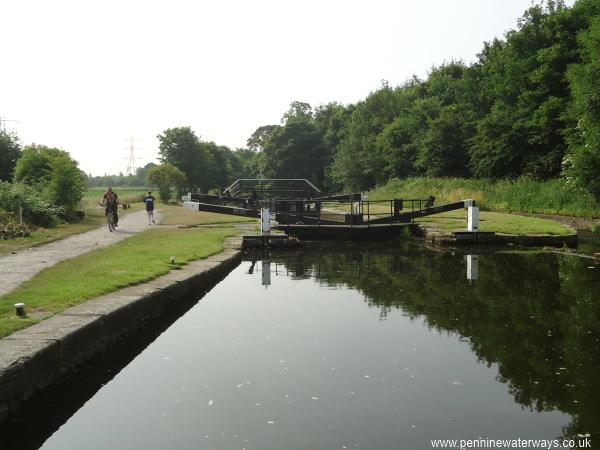 Kirkstall Lock.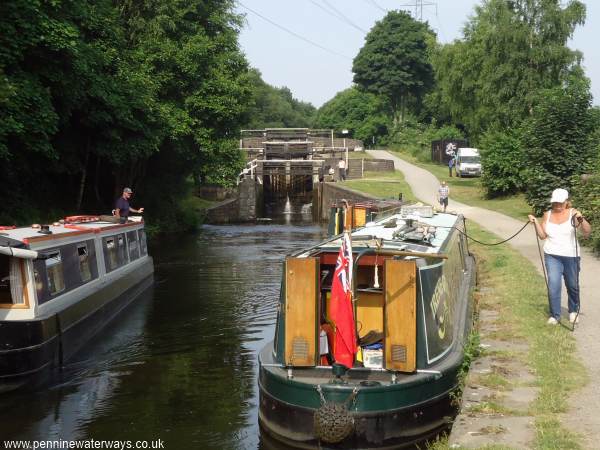 West of Kirkstall, the canal climbs through two sets of 3-rise staircase locks. This is the first of these, Forge Locks, named after Kirkstall Forge, which stood nearby on the other side of the River Aire.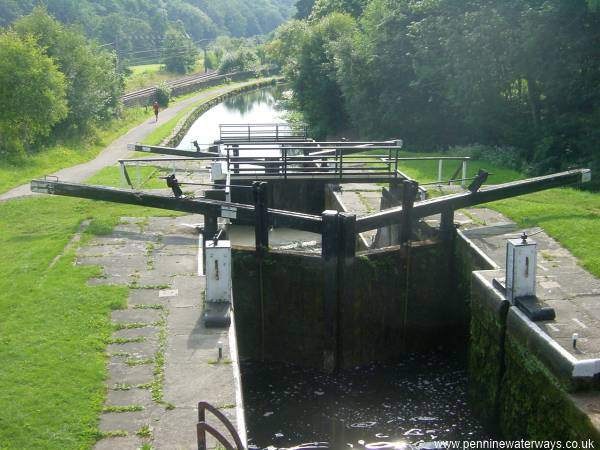 Forge Locks, looking east. The railway line can be seen to the left and Toad Hole Wood to the right.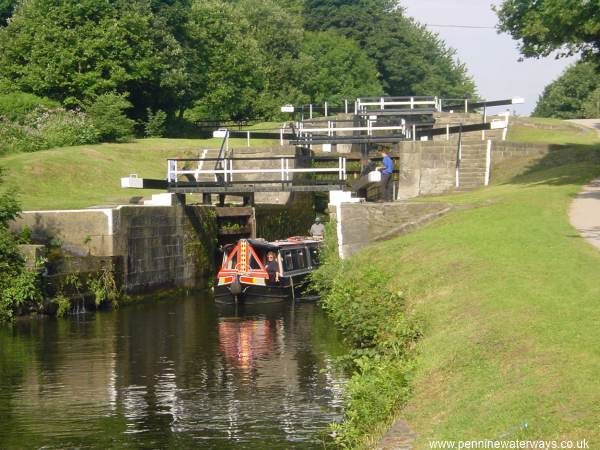 Half a mile west of Forge Locks are Newlay Locks. The wooded hillside opposite the towpath between Forge and Newlay Locks is called Bramley Fall.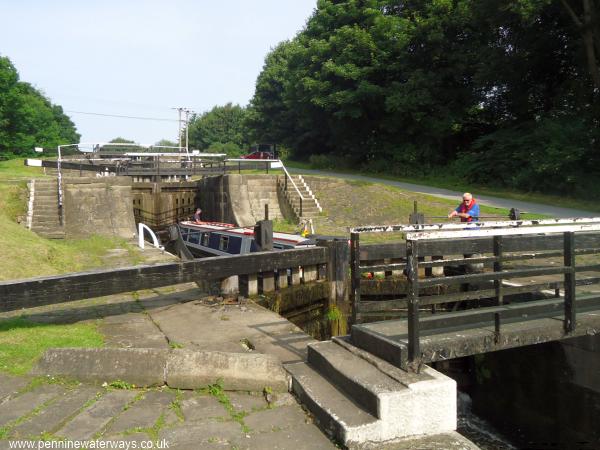 Newlay Locks.