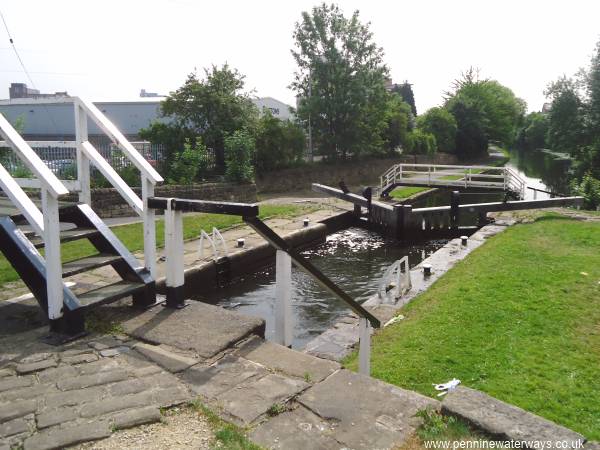 Oddy Locks - a two-rise lock staircase, where one lock opens directly into the one above. The staircase was originally known as Oddy's Lock, perhaps being named after a lock keeper.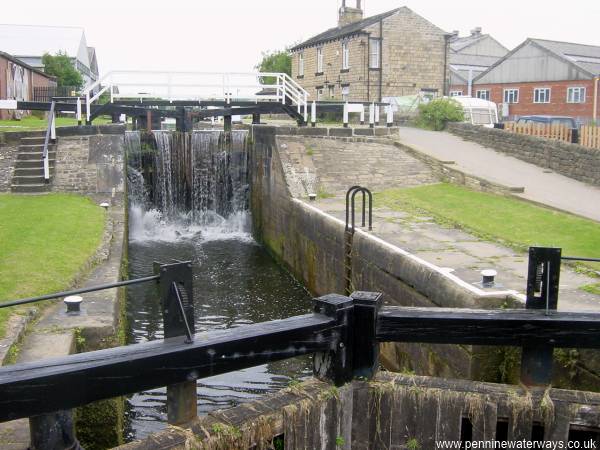 Oddy Locks.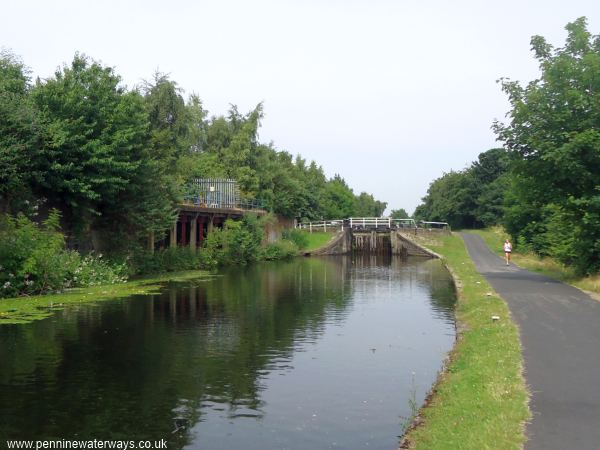 A short distance west of Oddy Locks is Spring Garden Lock.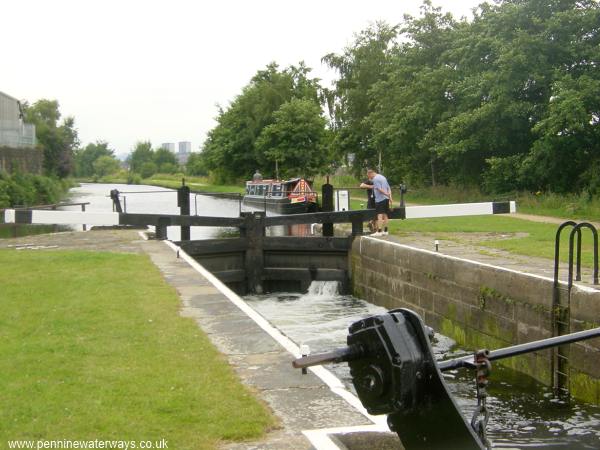 Spring Garden Lock.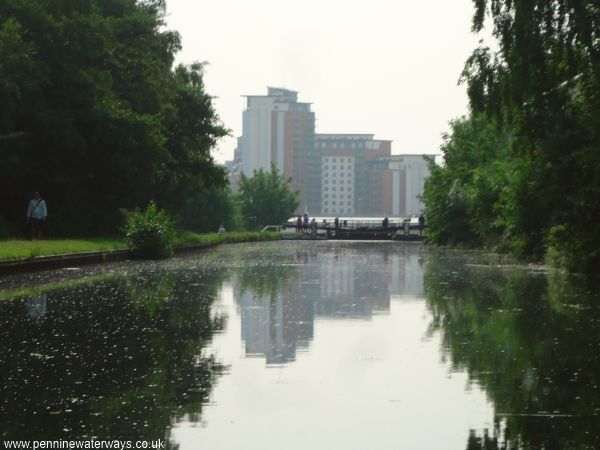 Looking back to Spring Garden Lock.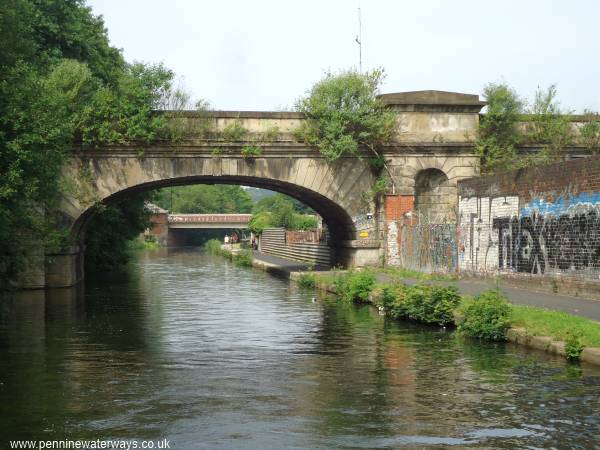 Around the next corner, Armley railway viaduct crosses the canal, with Canal Road Bridge in the distance.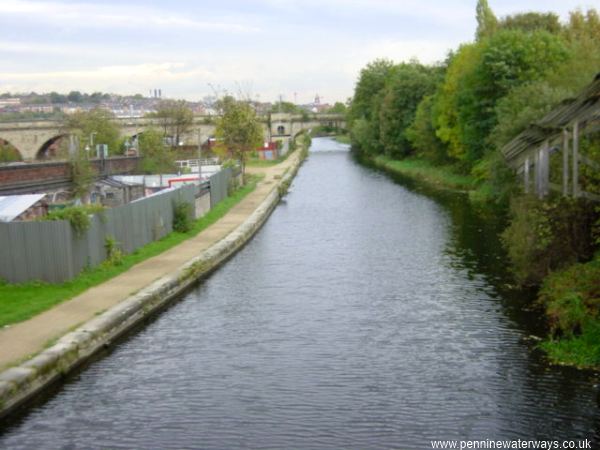 Looking back eastwards towards Armley railway viaduct, with central Leeds beyond.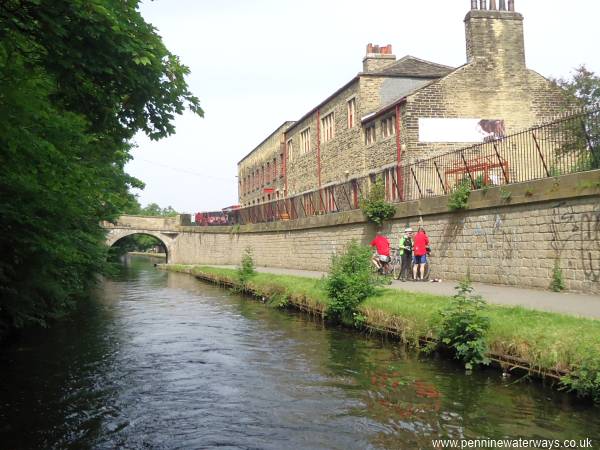 Looking west at Armley, with Armley Mills Industrial Museum on the right.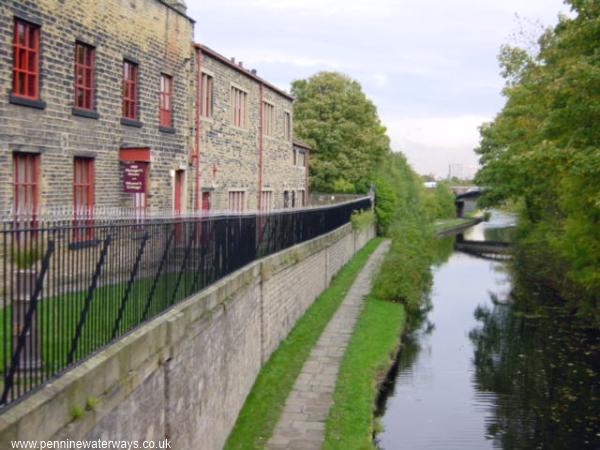 Armley Mills Industrial Museum.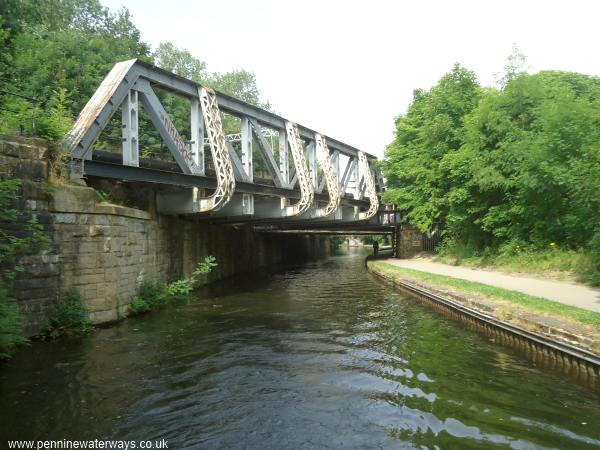 Armley Park Railway Bridge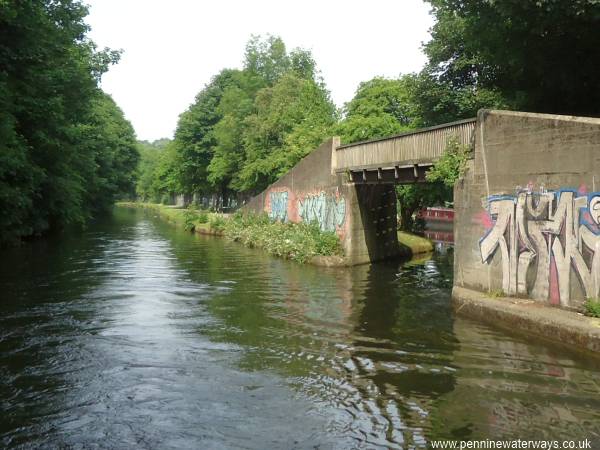 The towpath climbs up over the entrance to Aire Valley Marina. The marina was originally a basin for barges bringing coal to the huge Kirkstall Power Station.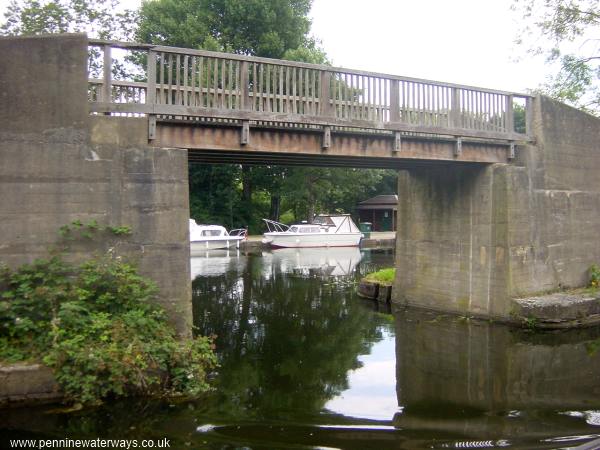 The other entrance to Aire Valley Marina.