<! -- Page Content -->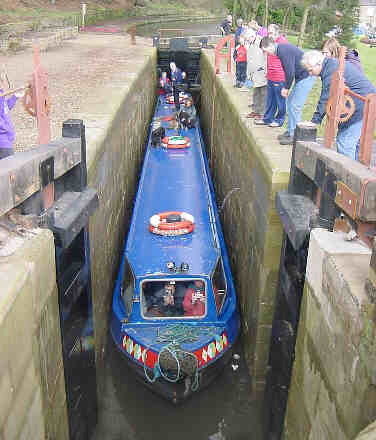 The tail gates are open and Pennine Moonraker prepares to move off.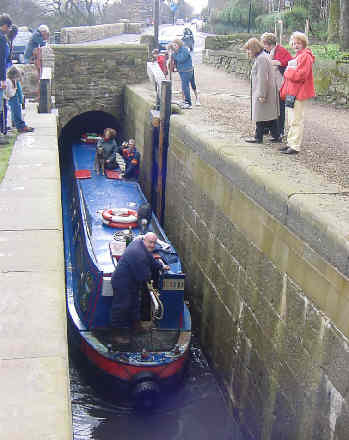 Entering the restored and extended bridge under High Street, Uppermill.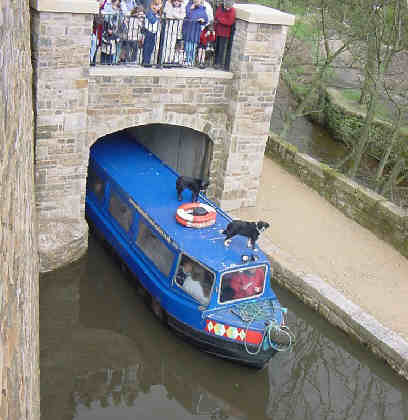 Emerging from the south side of the bridge.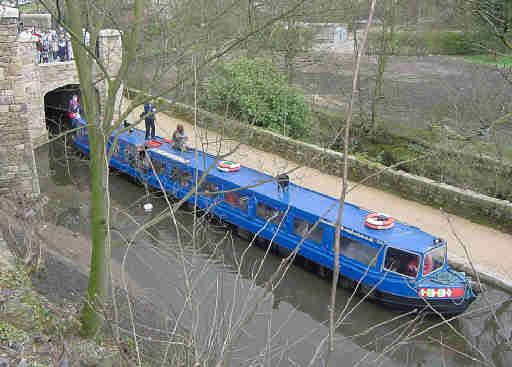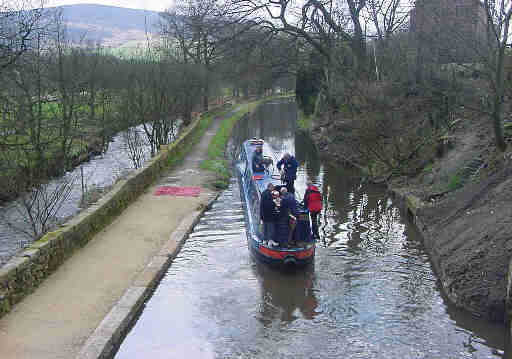 Free at last! Pennine Moonraker is no longer trapped in the short navigable section through Uppermill.

Click here to see a boater's-eye view of the trip under High Street Bridge.

Pennine Moonraker normally operates a passenger cruise between Saddleworth Museum and Wool Road, Dobcross.
Click here to visit their web site.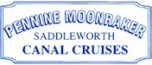 Click here to see pictures of the restoration work on the Huddersfield Narrow Canal.

Click here to take a Virtual Trip along the whole Huddersfield Narrow Canal.