<! -- Page Content -->


These pictures taken on April 9th 2001, showing the first boat to pass through the restored Wade Lock and High Street Bridge.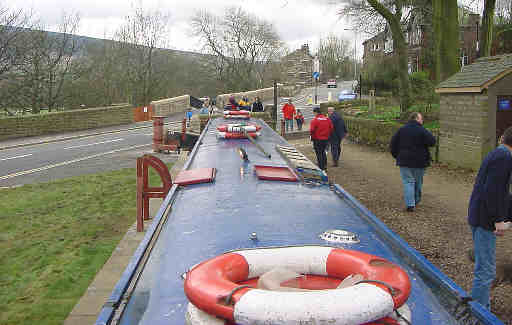 Pennine Moonraker sits in Wade Lock (Lock 21W) ready to descend.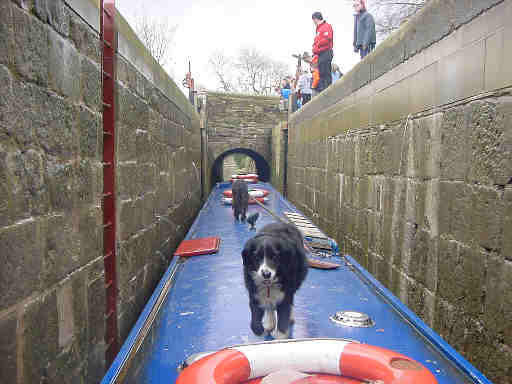 The tail gates open. The dogs check that everything is alright.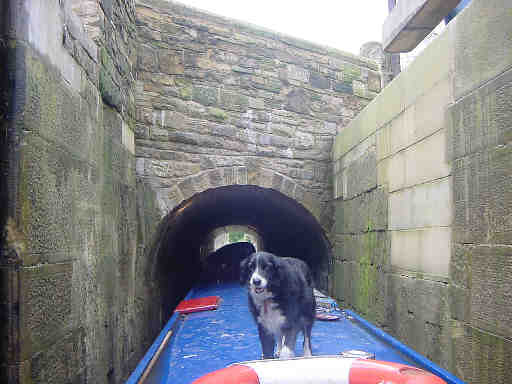 Pennine Moonraker enters the restored bridge tunnel.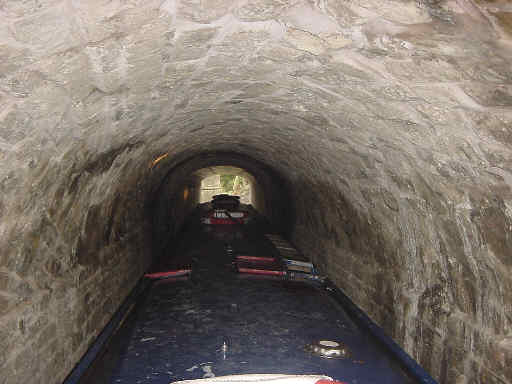 The restored stonework of the tunnel roof.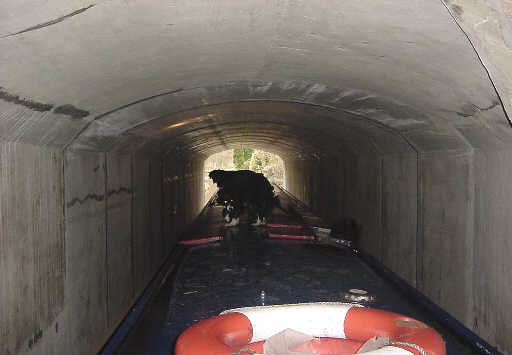 The concrete extension of the tunnel.

Click here to see pictures of the restoration work on the Huddersfield Narrow Canal.

Click here to take a Virtual Trip along the whole Huddersfield Narrow Canal.