<! -- Page Content -->


Pennine Moonraker was the first boat to use Wade Lock, Uppermill (Lock 21W), when the western section of the Huddersfield Narrow Canal opened for navigation.

These pictures taken on April 9th 2001.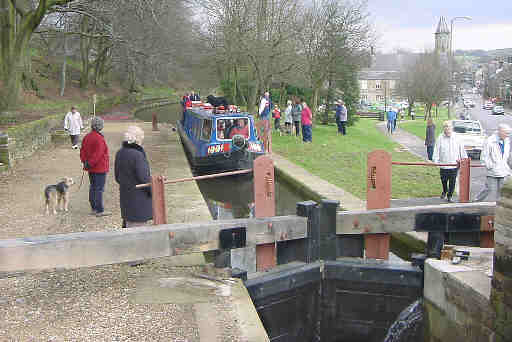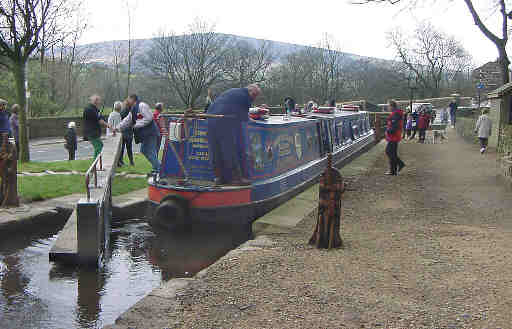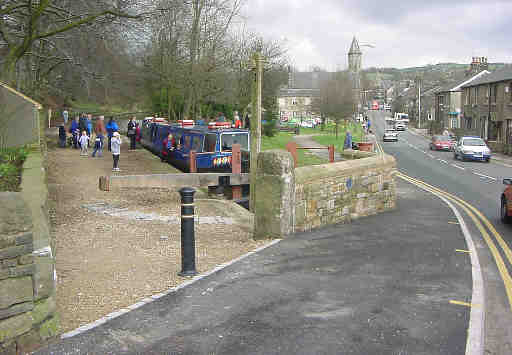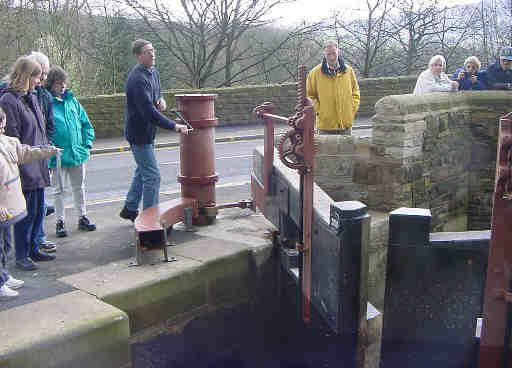 The new windlass-operated mechanism for opening and closing the tail gate. The gate is so near the road that there is no room for a normal balance beam.

Click here to see pictures of the restoration work on the Huddersfield Narrow Canal.

Click here to take a Virtual Trip along the whole Huddersfield Narrow Canal.