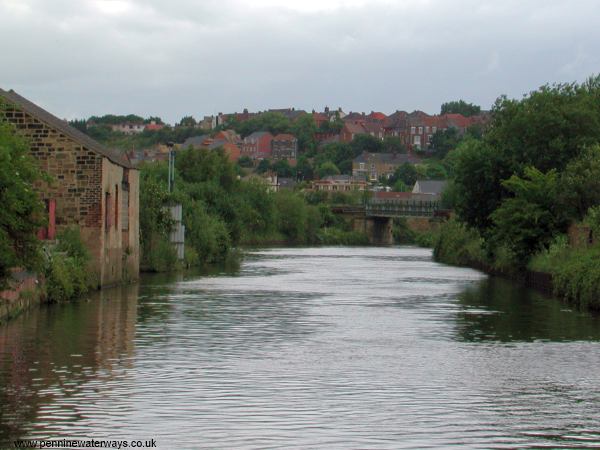 Half a mile from Waddington Lock, Mexborough comes into view straight ahead.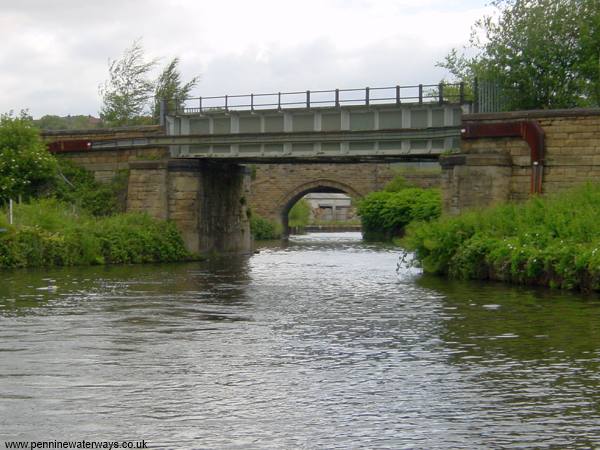 The two railway bridges that cross the navigation at Mexborough. The navigation turns sharp right after the second bridge.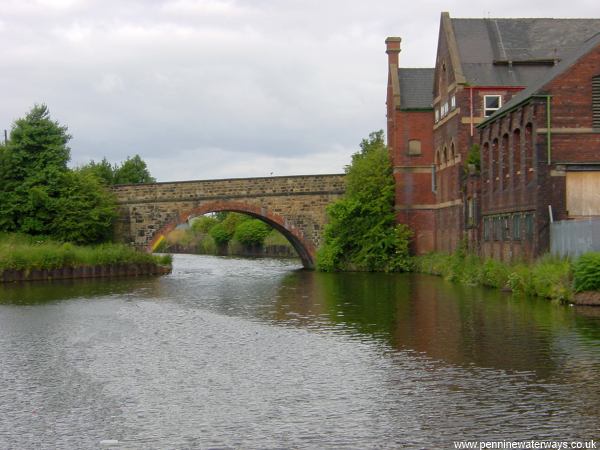 Station Road Bridge, Mexborough. The station is only a short distance from the bridge.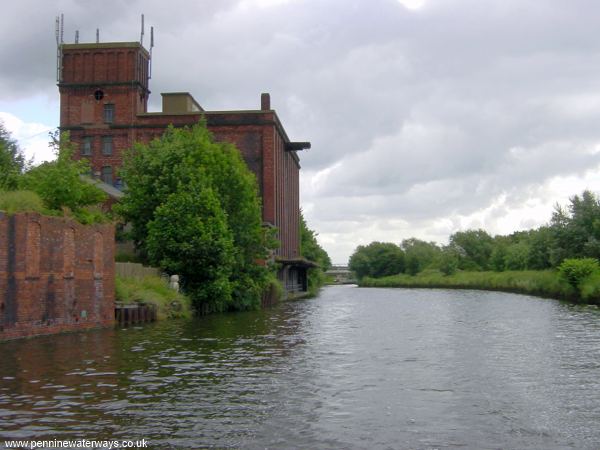 Warehouse at Mexborough.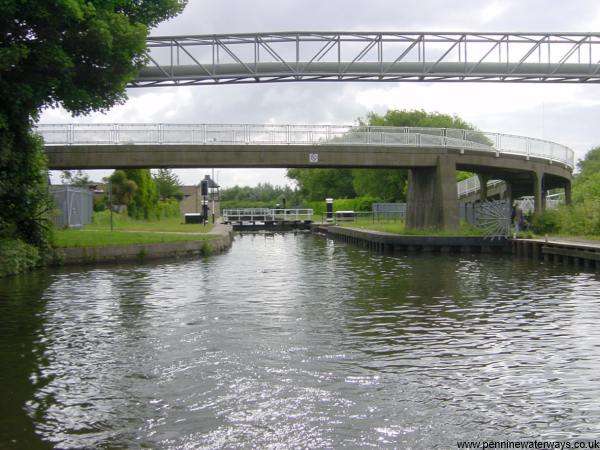 Approaching Mexborough Top Lock.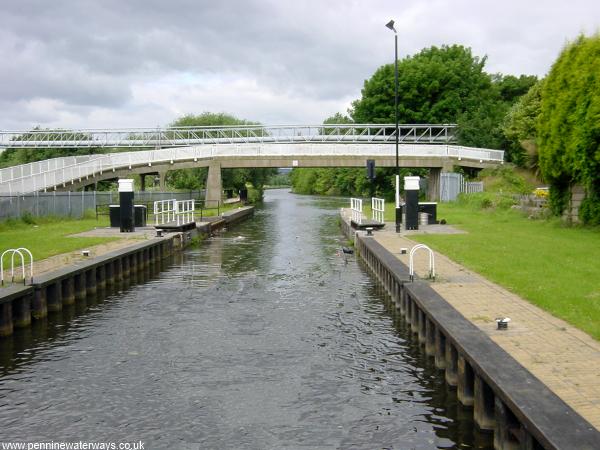 Mexborough Top Lock.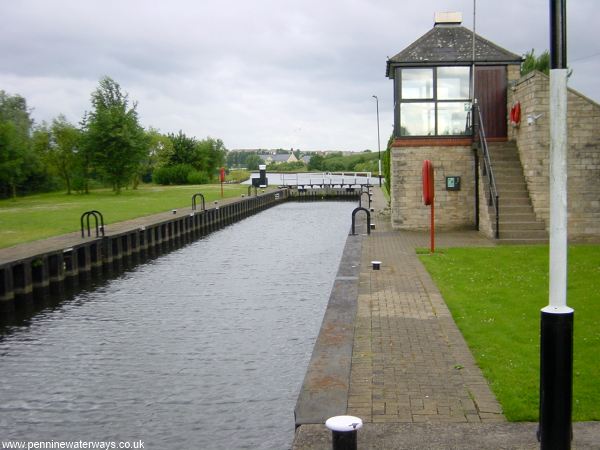 Mexborough Low Lock at the eastern end of Mexborough New Cut.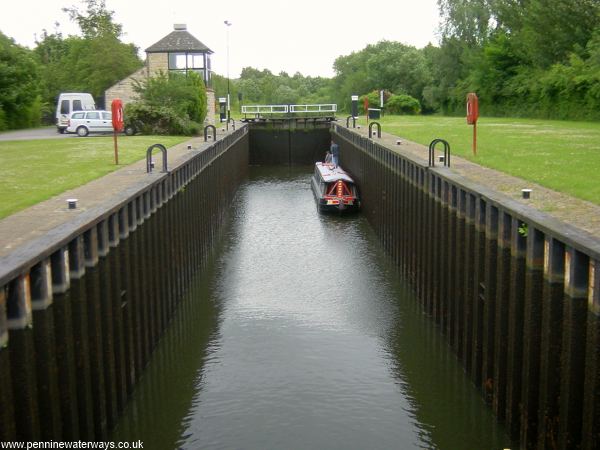 At Mexborough Low Lock the navigation drops down from Mexborough New Cut into the River Don.