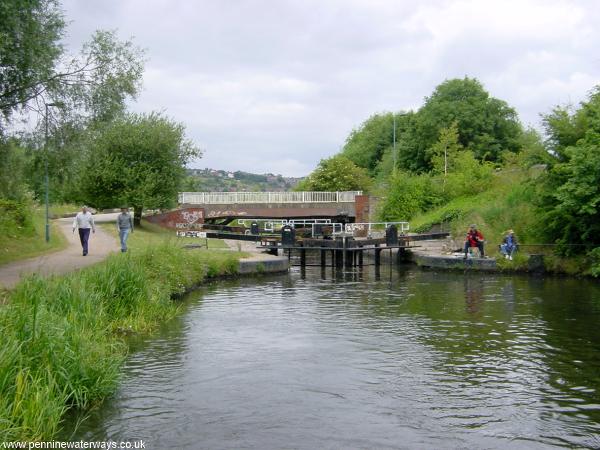 Just around the corner is the ninth lock and Wharf Lane bridge.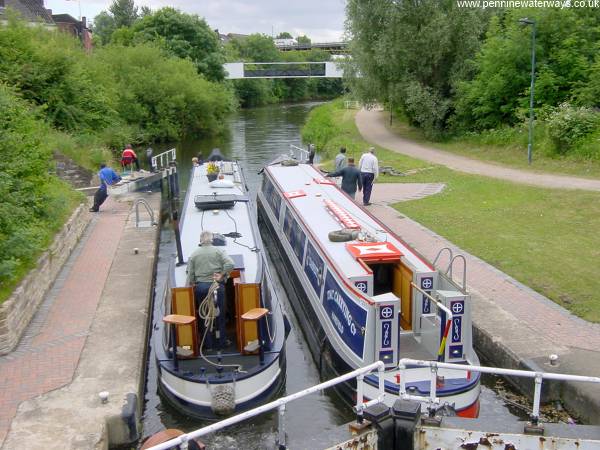 Looking eastwards at the ninth lock.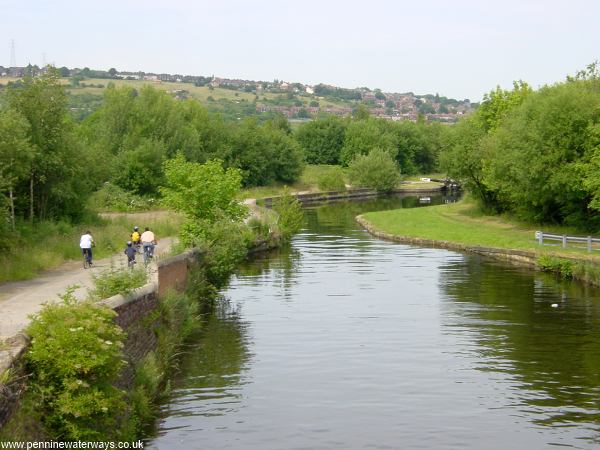 Looking from Wharf Lane bridge towards the tenth lock, with the western suburbs of Rotherham spread along the side of the Don Valley ahead.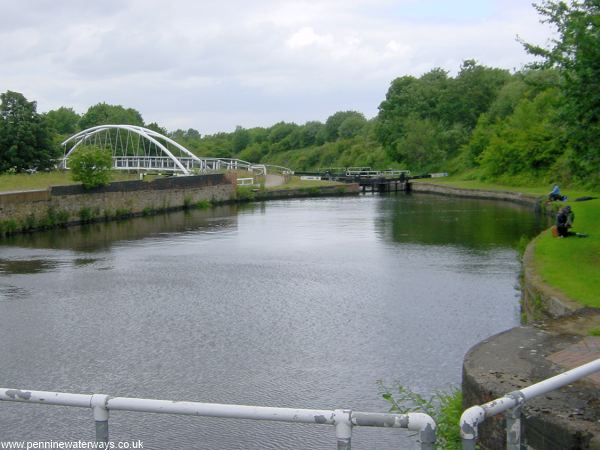 Looking towards the bottom lock of the Tinsley flight of locks, after which the canal joins the River Don. Halfpenny Bridge, which carries the towpath route across the river, is visible to the left.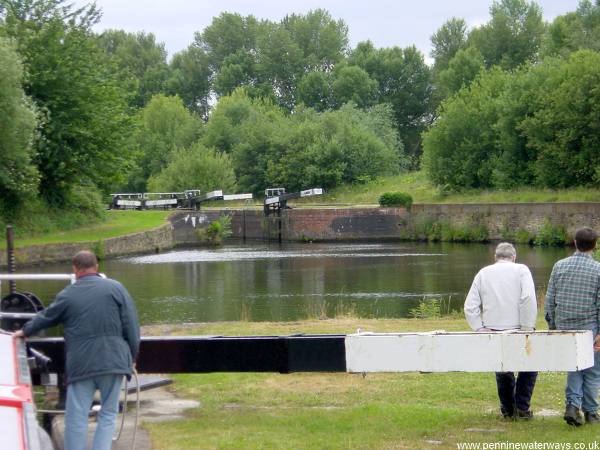 Looking back to the tenth lock from the bottom lock, Tinsley.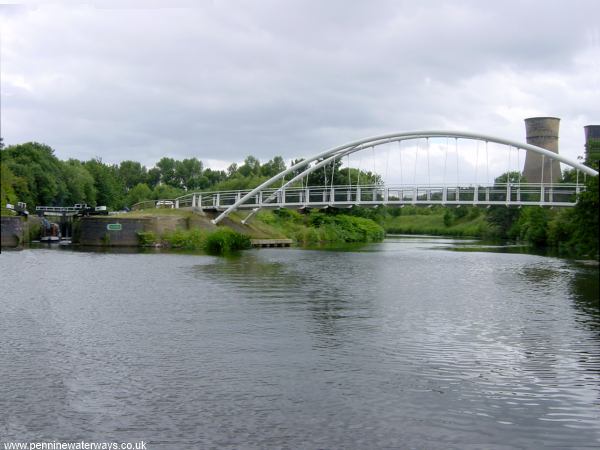 The bottom lock at Tinsley from the River Don. The stretch beyond the bridge is no longer navigable but, before the Sheffield and Tinsley Canal was opened, boats went a short distance further upstream to unload at Tinsley Wharf.
The virtual cruise continues along the River Don Navigation towards Rotherham and Doncaster.