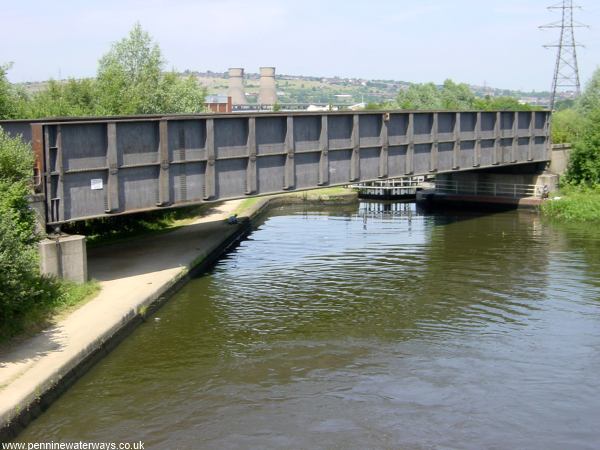 A skew railway bridge crosses the Tinsley Locks below the third lock.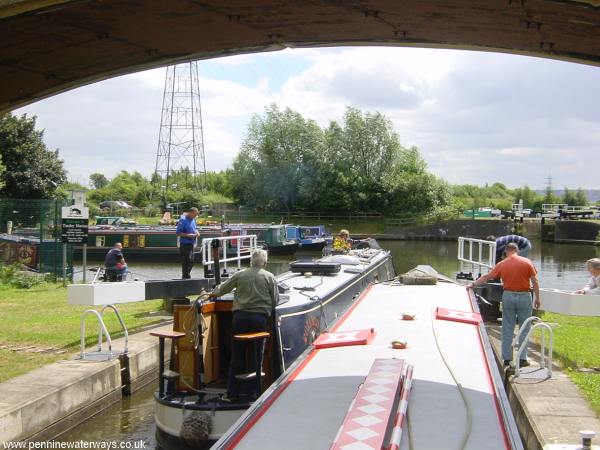 Three locks down, another railway bridge crosses.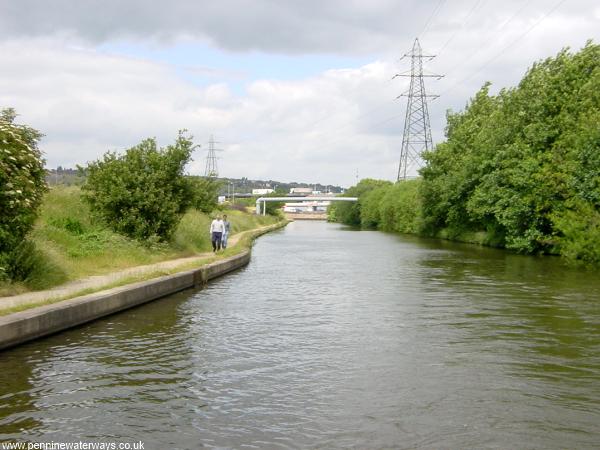 Below the seventh lock is a longer pound crossed by pipe bridges.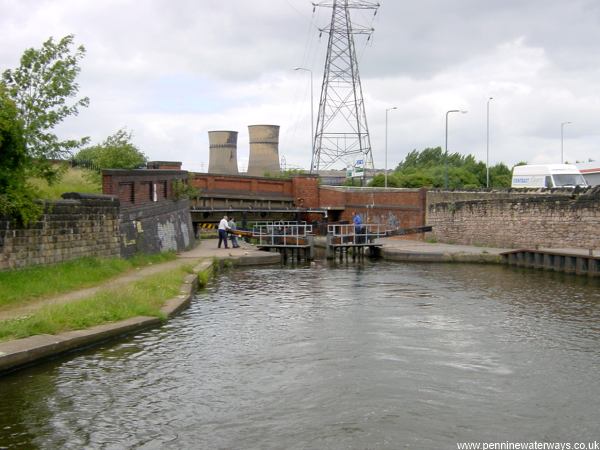 Around the corner is the next lock, followed by Sheffield Road Bridge, Tinsley.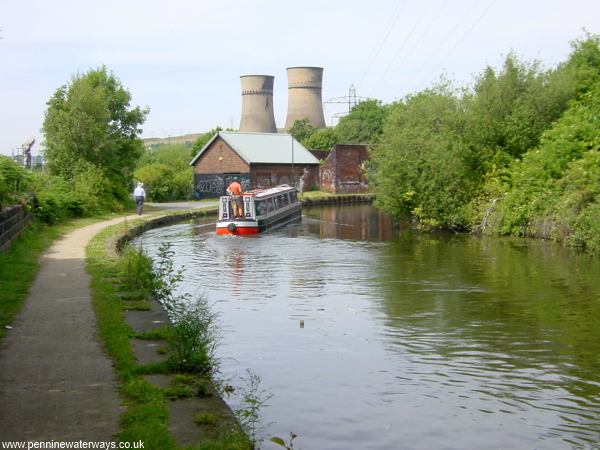 Directly ahead were the cooling towers of the disused Blackburn Meadow power station, which have now been demolished. To the left, a short distance from the canal, is the giant Meadowhall shopping mall, built on the site of Tinsley steel works.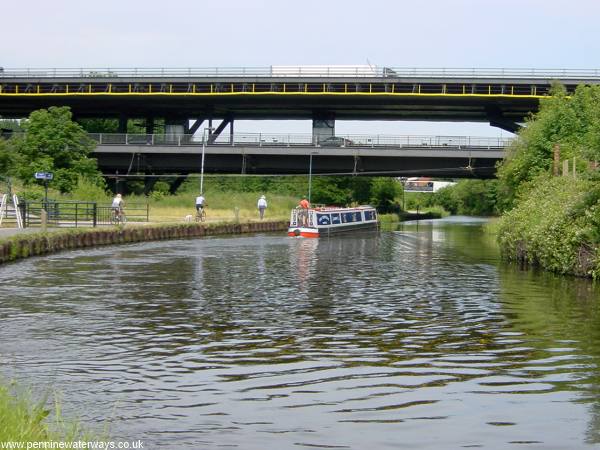 Around the bend, Tinsley Viaduct is suddenly in view, carrying the M1 motorway and a major road across the valley on two decks.