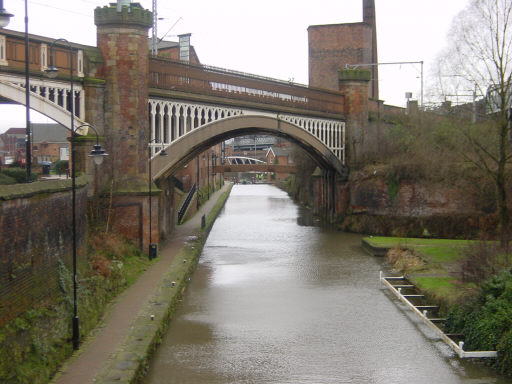 Looking westwards through the castellated railway viaduct towards Lock 92. The short canal arm to the right is the remainder of the tunnel constructed by Brindley that ran from below the Grocers' Warehouse in Castlefield. The water level of this tunnel had been about 8 feet below the present level. The tunnel link to Castlefield was sealed off when the Rochdale Canal was constructed. The Rochdale Canal itself originally ran through a shallow tunnel below the Duke of Bridgewater's fields in the area in the foreground of the photo.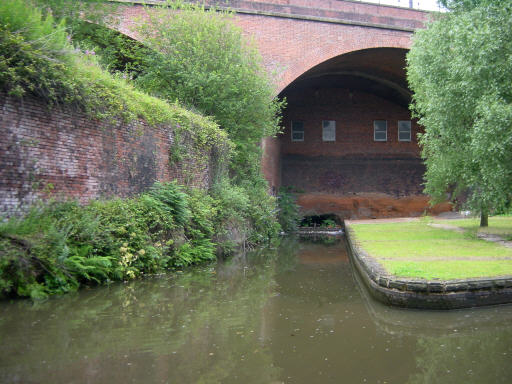 The short canal arm that was the former Bridgewater arm described above. The opening in the rock is the roof of the old tunnel.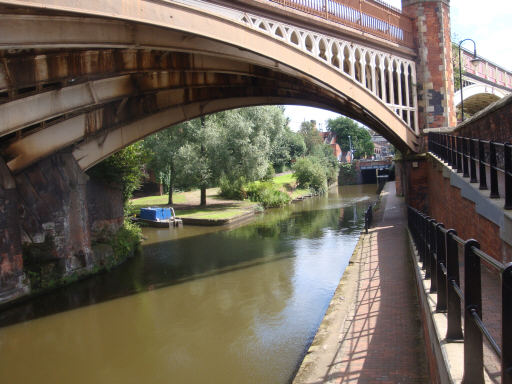 Looking back towards Lock 91 through the railway arch.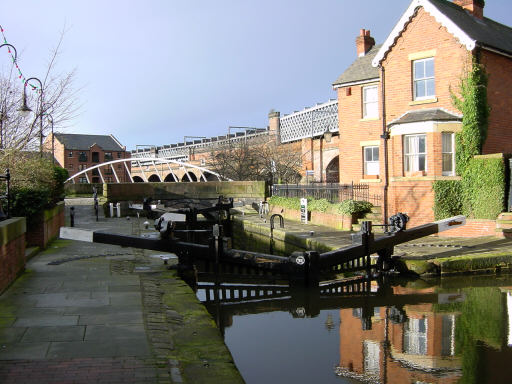 Lock 92 with the Castlefield footbridge beyond. This lock, which connects the Rochdale with the Bridgewater Canal, is known as "The Duke's Lock" because the Duke of Bridgewater insisted on having control of the construction and operation of it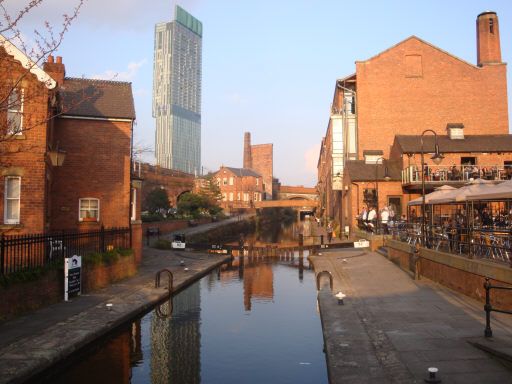 Lock 92, the final lock on the Rochdale. This is called Duke's Lock as it was originally owned by the Duke of Bridgewater in order to control entry to his canal.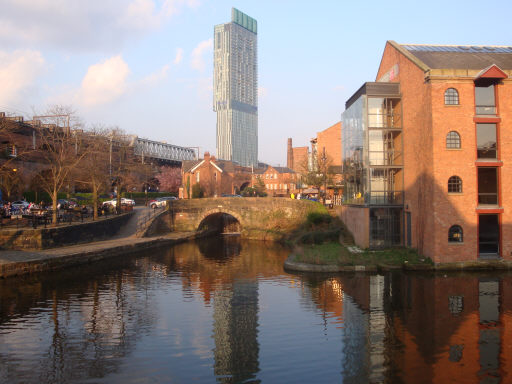 The Rochdale Canal emerges onto the Bridgewater Canal at Castlefield, Manchester.