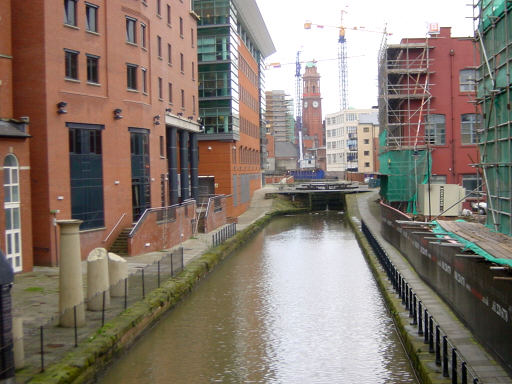 Looking back to Lock 89 from Gaythorne Bridge.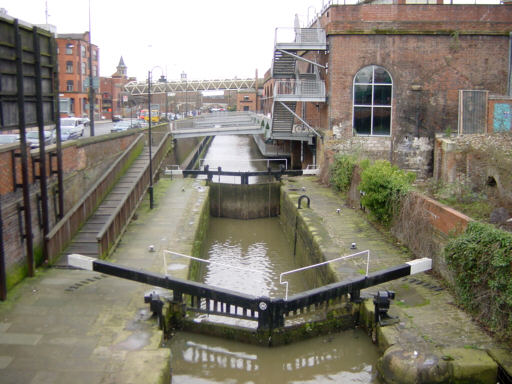 Lock 90, Albion Mills Lock, from Gaythorne Bridge.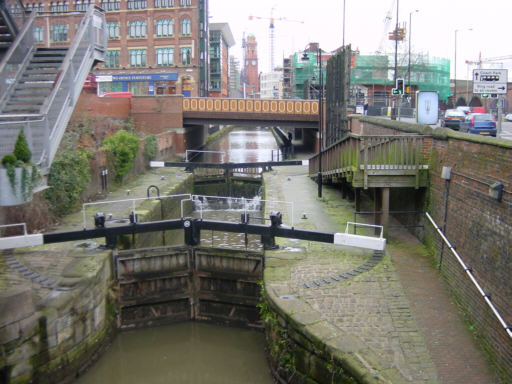 Looking back to Lock 90, with Gaythorne Bridge in the background.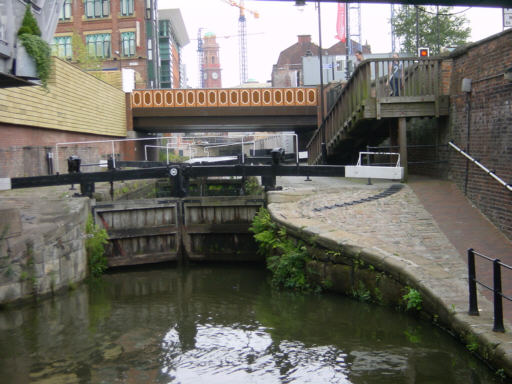 Looking east to Lock 90.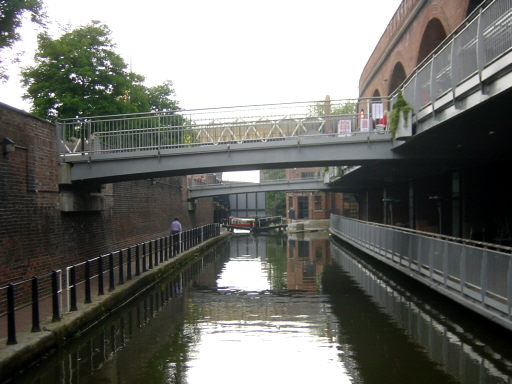 Looking west from Lock 90 towards Lock 91.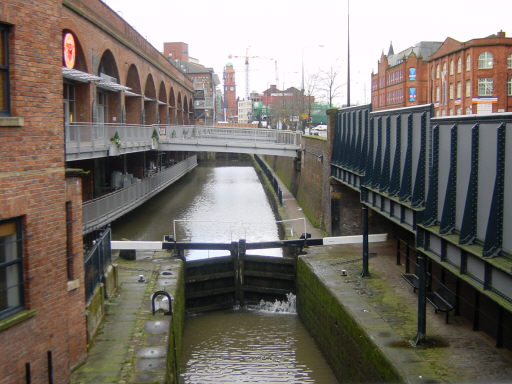 Looking back towards Gaythorne Bridge from Lock 91. The railway arches on the left have cleverly been developed into a two tier shopping and restaurant area.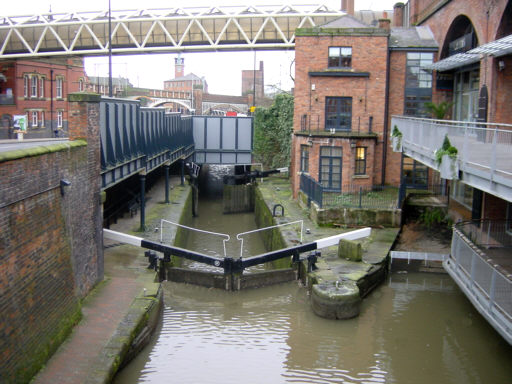 Lock 91, Tunnel Lock, and the short tunnel below Deansgate. The tunnel was longer at one time but has been partly opened out.