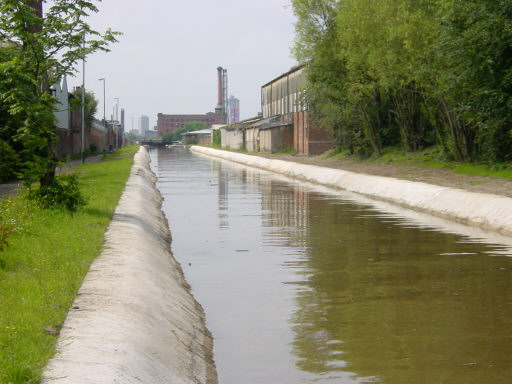 Approaching Lock 77 along a new concrete channel. The towpath and ground on each side gradually drop away where the whole surrounding area has subsided due to mining.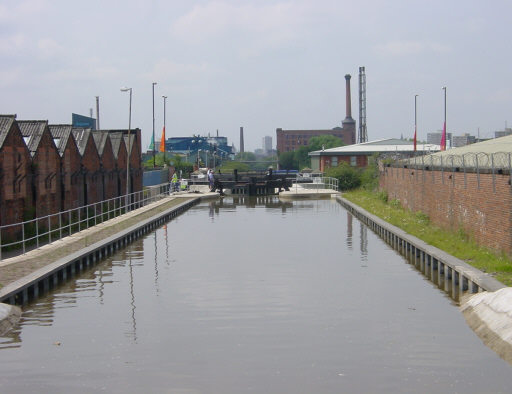 Looking towards Lock 77. The original towpath, behind the railings, is about 5 feet lower at this point.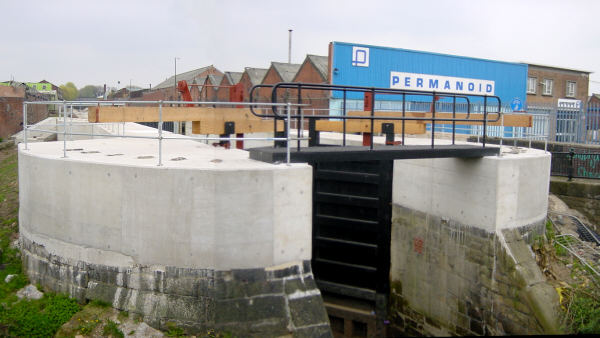 Lock 77, Anthony Lock, alongside Hulme Hall Lane, has been made deeper to compensate for the subsidence.
This means that the lock now has a fall (difference in level) of 15 feet 1½ inches, making it the
fourth deepest lock
on the UK canal system.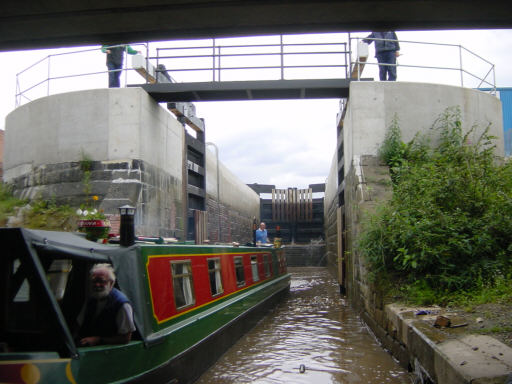 Leaving Lock 77. This picture gives a good view of the extra height added onto the lock chamber.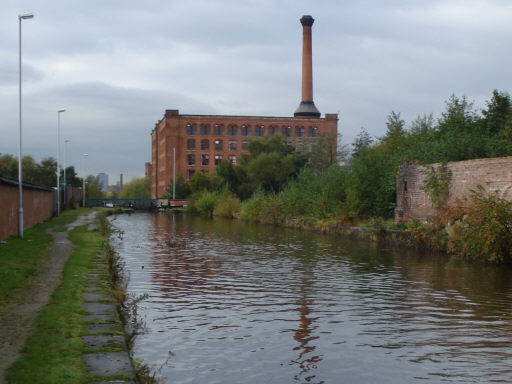 Approaching Lock 78, with Victoria Mill looming beyond.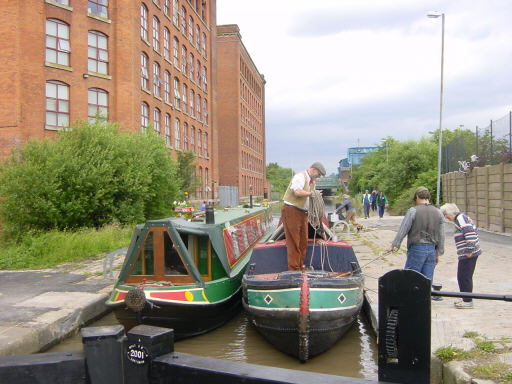 Lock 79, Coalpit Middle Lock, at the foot of Victoria Mill.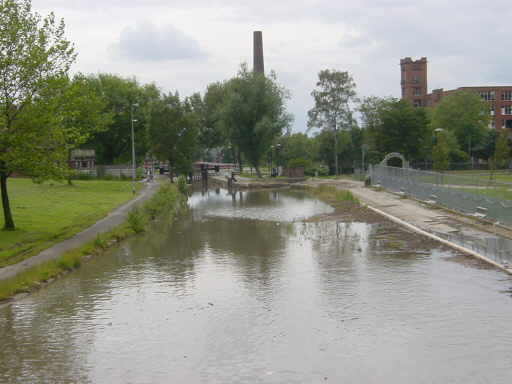 Lock 80, Coalpit Lower Lock, seen from Lock 79.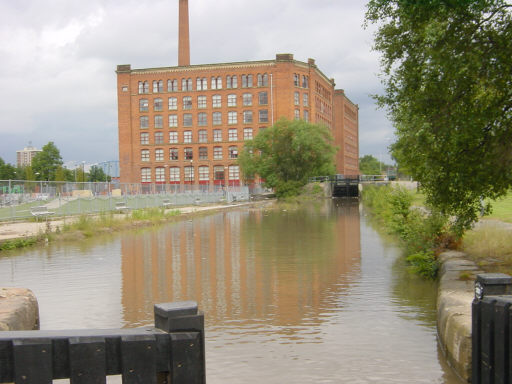 Looking back to Lock 79 and Victoria Mill from Lock 80.