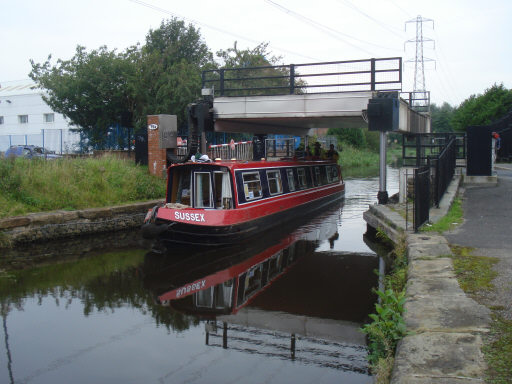 Grimshaw Lane Lift Bridge, electrically operated by boaters with a key. The bridge lifts vertically on four hydraulic rams.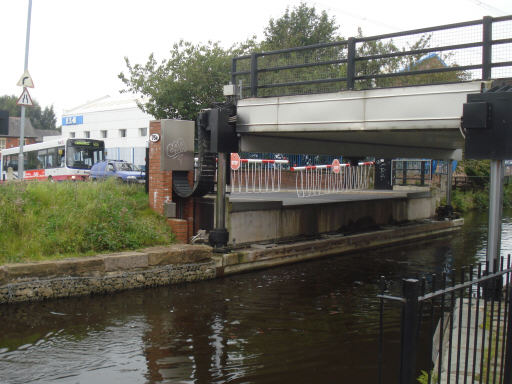 The timings of the booked passages between Failsworth and Manchester mean that it will often be the rush hour when boaters operate the lift bridge!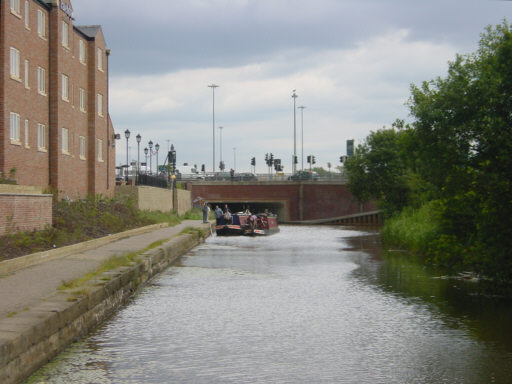 Approaching the Boat and Horses pub, Chadderton (on the left, after the hotel). Broadway, a major route between Manchester and the M62, crosses the bridge ahead. There are overnight moorings here, although they are fairly shallow and the location noisy.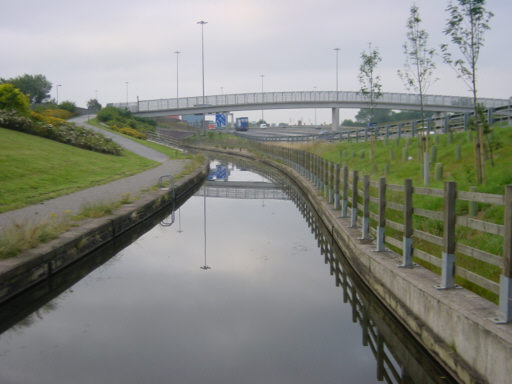 After the Boat and Horses, the canal runs along a new channel built when the M60 motorway was constructed across the original line of the canal.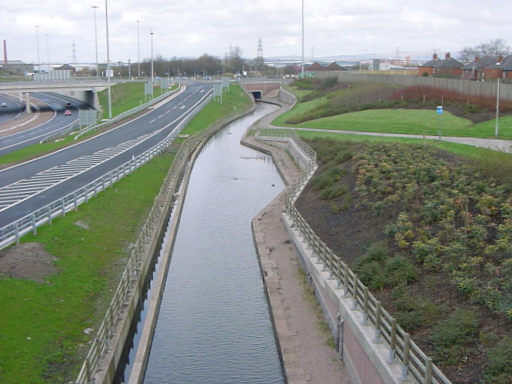 Looking back towards Broadway Bridge showing the canal's new channel running alongside the motorway.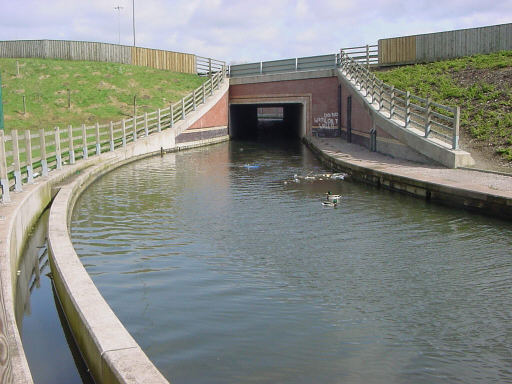 The canal turns and goes through a tunnel below the M60 motorway. The towpath route separates from the canal and crosses the motorway by means of a footbridge.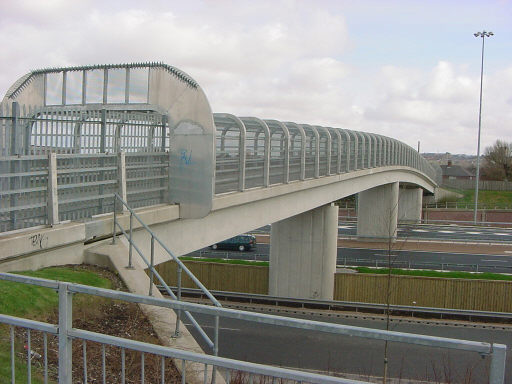 The footbridge that carries the towpath route across the M60 motorway and slip road.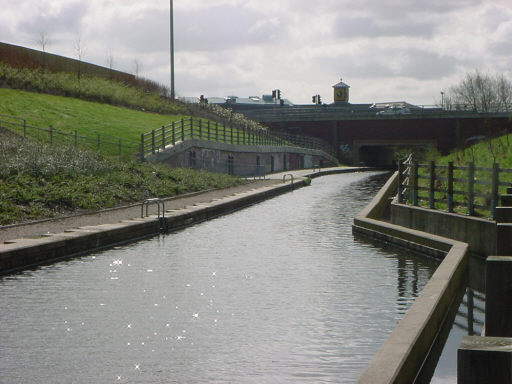 Beyond the motorway tunnel, the towpath re-joins the canal before it passes under Hollinwood Avenue. Beyond the bridge is a Morrisons store on the left.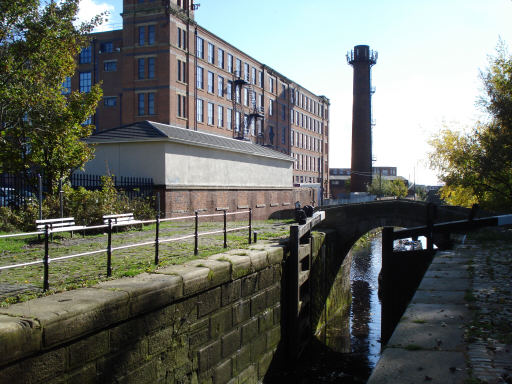 Lock 65, Failsworth Lock, with Ivy Mill behind.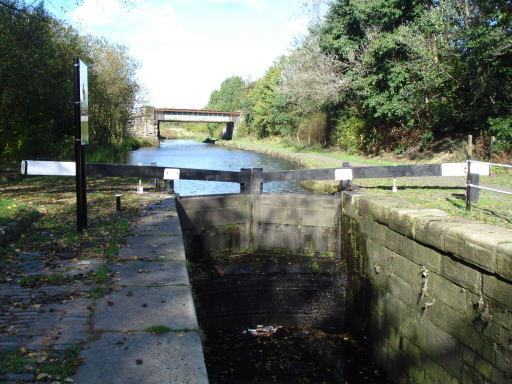 Lock 65, Failsworth Lock, looking back to the bridge that carried the Victoria to Oldham railway, now the Metrolink tram route. Note the locking bolts through the balance beams. These are unlocked by BW staff for boats with booked passages between here and Manchester.