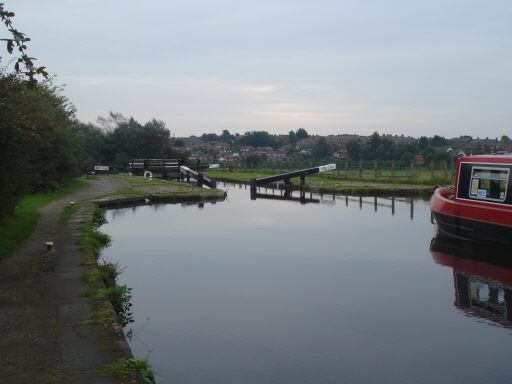 Entering Lock 62, Coney Green Lock.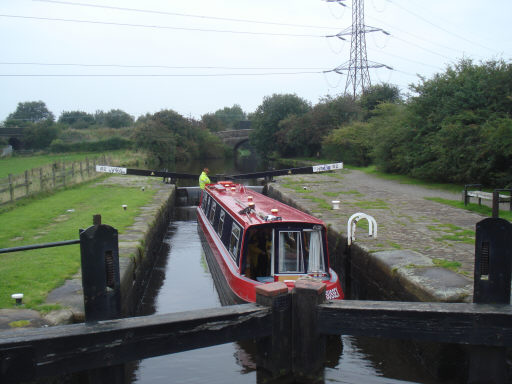 Lock 62, Coney Green Lock, looking back towards Higher Boarshaw Bridge.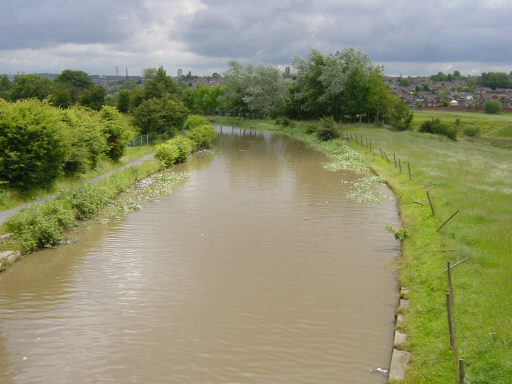 From Coney Green Lock, the canal curves eastwards for a short way to descend through Walk Mill Lock to the Irk Aqueduct.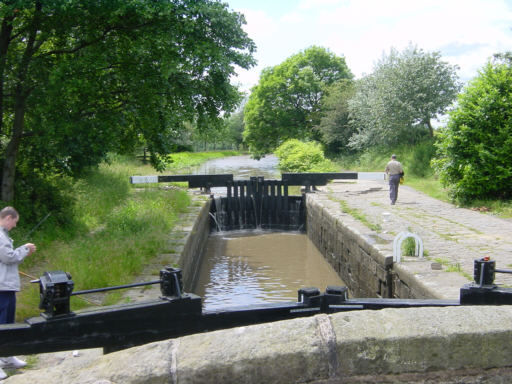 Lock 63, Walk Mill Lock.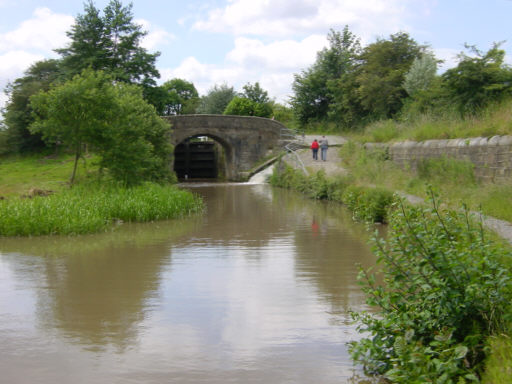 Walk Mill Lock, with its fierce by-wash, showing the sharp bend below.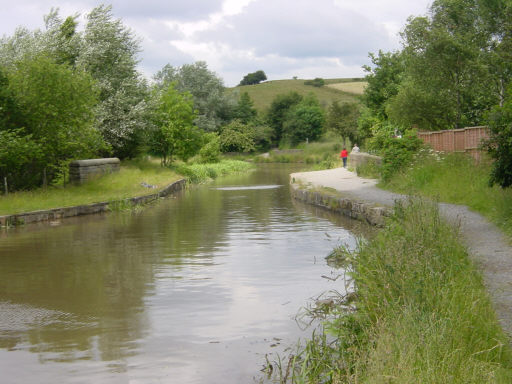 Looking back northwards across the Irk Aqueduct. Walk Mill Lock is just around the bend to the left. There are good moorings by the towpath on each side of the aqueduct and this is a recommended overnight stop for boats heading into Manchester. The Rose of Lancaster pub is just a few minutes walk further along the towpath. It is around one and a half hour's journey to Lock 65 in Failsworth.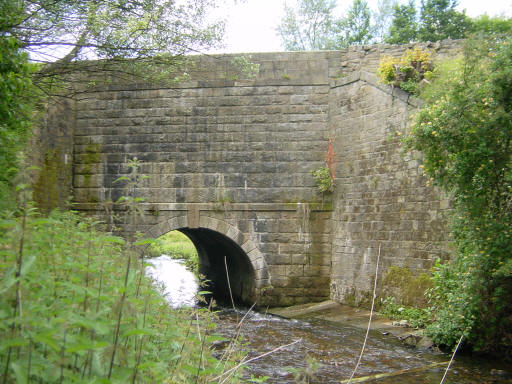 A side view of the Irk Aqueduct. The River Irk flows into the River Irwell at Hunts Bank, close to Victoria Station in Manchester. In 2005 there was a major breach of the embankment on the south side of the aqueduct, which closed this part of the canal for 14 months.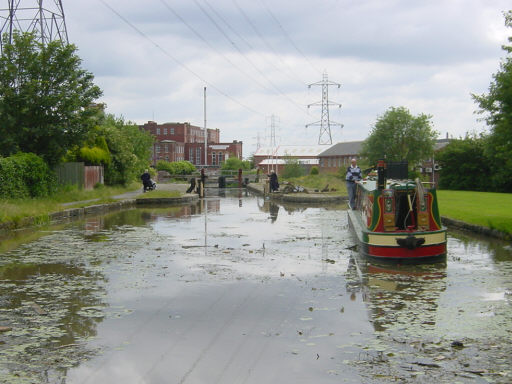 Approaching Lock 64, Kay Lane Lock, near Middleton Junction.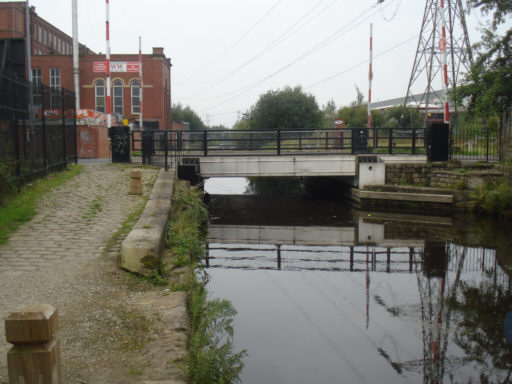 Shortly after Kay Lane Lock is Grimshaw Lane Lift Bridge, Middleton Junction.