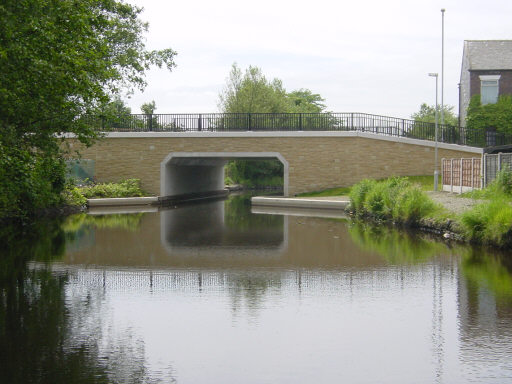 The new canal bridge at Smithy Bridge. This new bridge replaced a dropped bridge that had been culverted.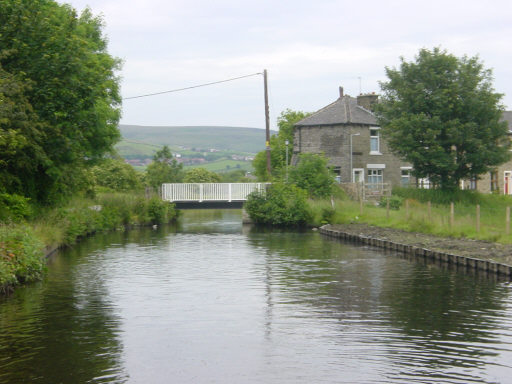 Little Clegg Swing Bridge near Smithy Bridge.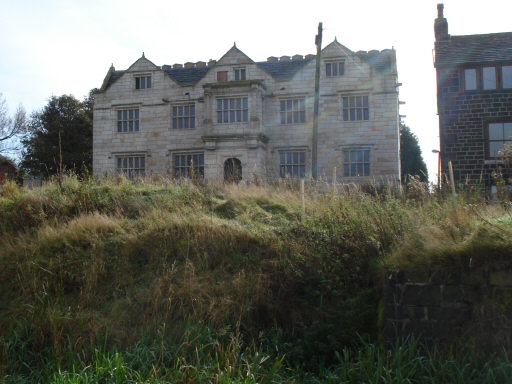 Clegg Hall viewed from the canal. The Grade II listed hall dates from 1610 but was probably built on the site of an older hall. From around 1710 the hall became a pub called the Hare and Hounds, then the Black Sloven. It lost its licence in 1869 and was used as a cotton spinning mill. Over many years the state of the building was falling into decay and by 2000 it had no roof. Restoration of the building began in 2006 and it has now regained its former elegance.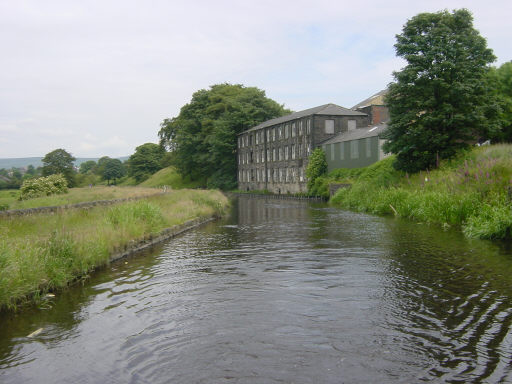 Looking east at Clegg Hall. The hall is off to the right of the picture. Since this photo was taken, the canalside mill has been demolished after a fire but may be re-built as apartments.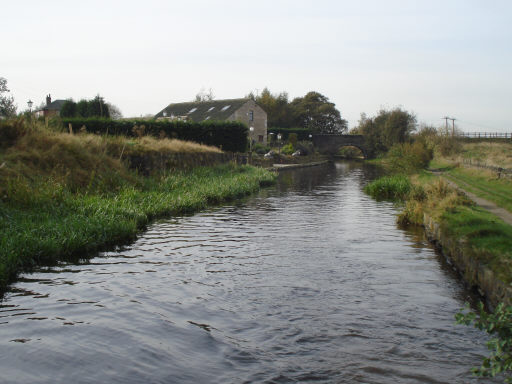 Approaching Clegg Hall Bridge.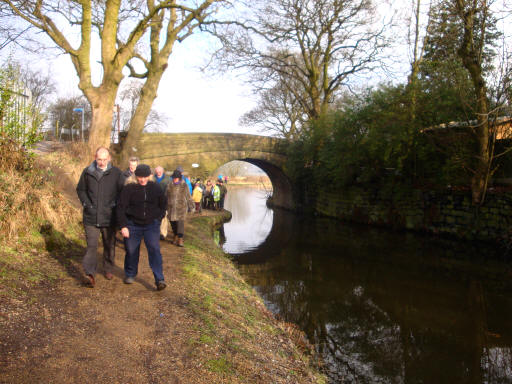 Belfield Bridge.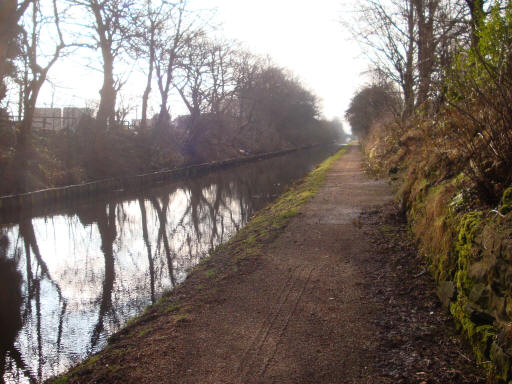 The long straight section between Belfield Bridge and Coppy Bridge.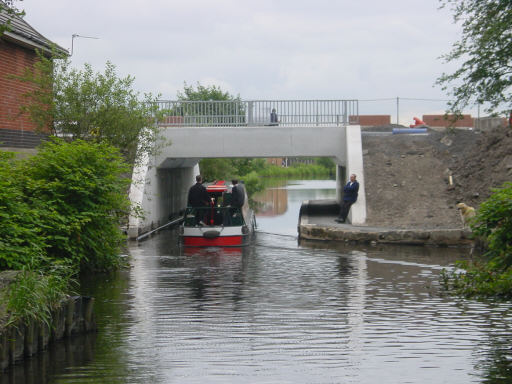 Firgrove Bridge, Rochdale.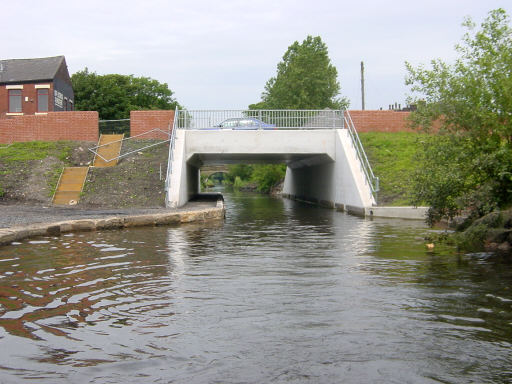 Looking back through Firgrove Bridge, Rochdale, with Coppy Bridge in the distance.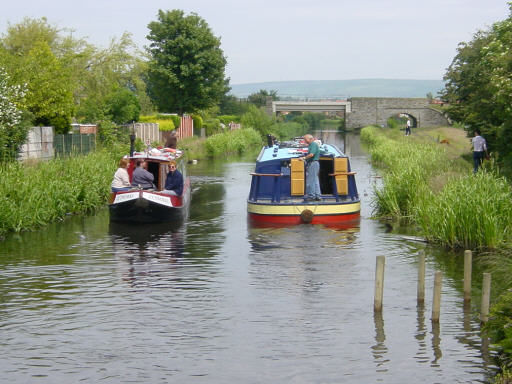 Two boats pass between Firgrove and Deepdale. The former Oldham to Rochdale railway line, now the Metrolink, crosses the bridge in the background.