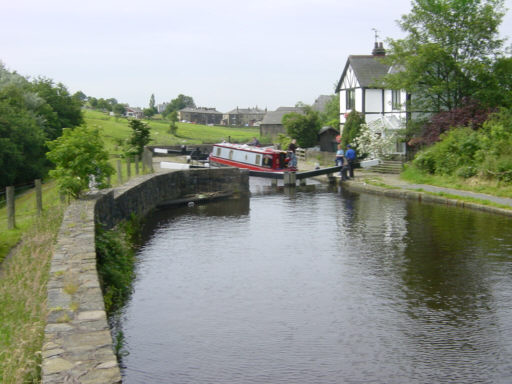 Ealees Lock or Littleborough Lock, the bottom lock of the Littleborough flight.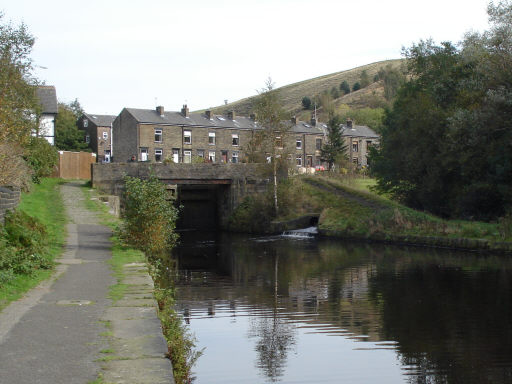 Ealees Lock, Littleborough. There now follows the longest pound on the canal, at three and a half miles, before the two Moss Locks are reached!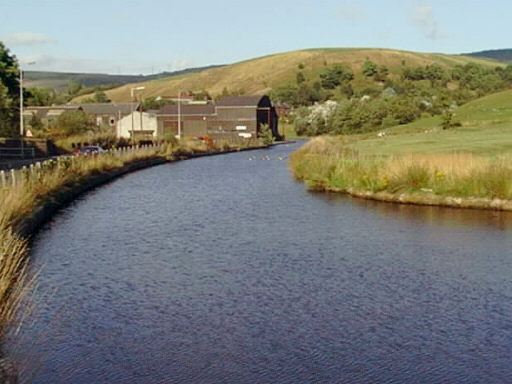 Looking east from near Ben Healey Bridge, behind Littleborough Station.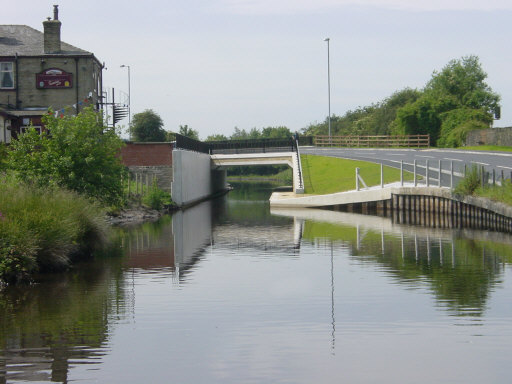 Approaching Ben Healey Bridge, Littleborough. This had been the limit of navigation until 2002. The original bridge had been dropped and the canal culverted at this point.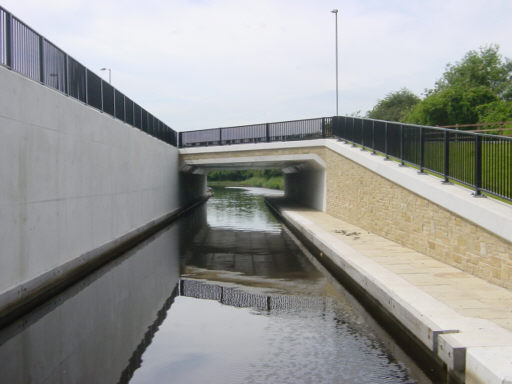 Going through the new Ben Healey Bridge.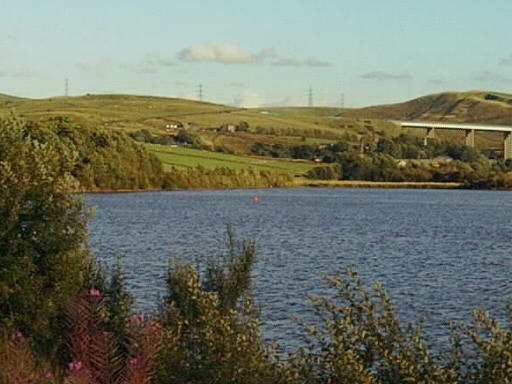 Hollingworth Lake, half a mile from the canal near Littleborough, was built to supply water to the canal, along with reservoirs at Chelburn and on the hillside above. Hollingworth Lake attracts many visitors for boating and walking.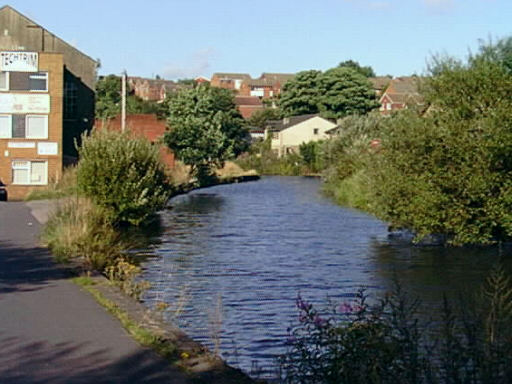 Approaching Smithy Bridge, the canal passes between an area of light industry and housing.