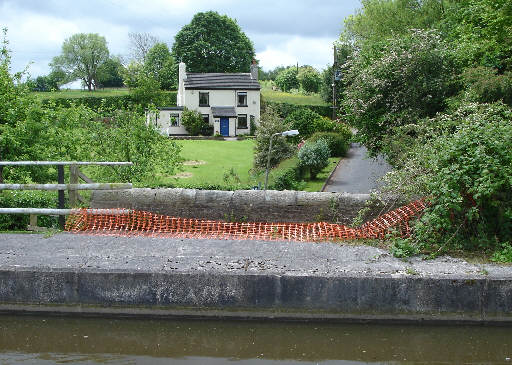 The neat Hawthorn Cottage is set back from the canal next to Deans Lane underbridge, between Newburgh and Hoscar.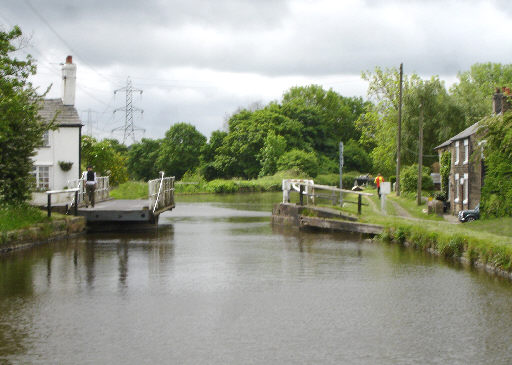 Spencers Swing Bridge at Hollowford Lane has to be closed again after boats pass through.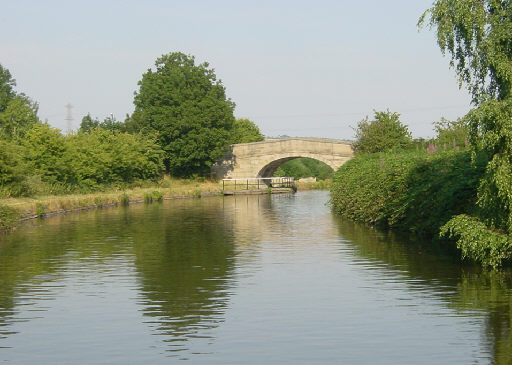 The elegant stone arch of Moss Bridge, near Hoscar.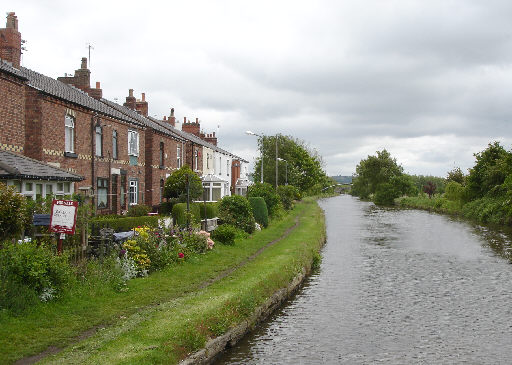 Picturesque cottages at Canal Bank, near the Ring o'Bells.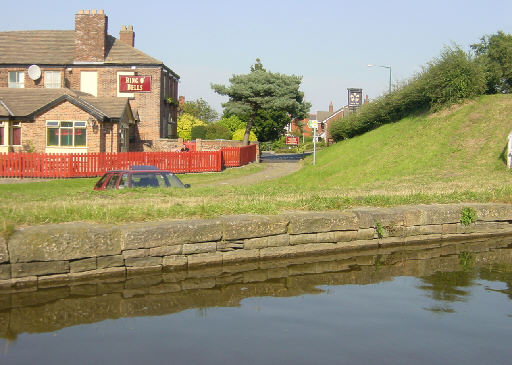 The Ring o'Bells pub stands just back from the canal near the bridge named after it.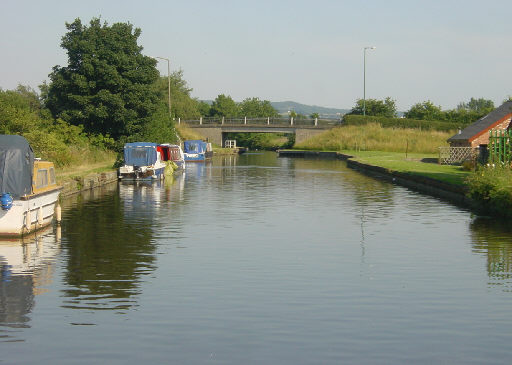 Looking back to Ring o'Bells Bridge. The pub is now out of sight, behind the trees.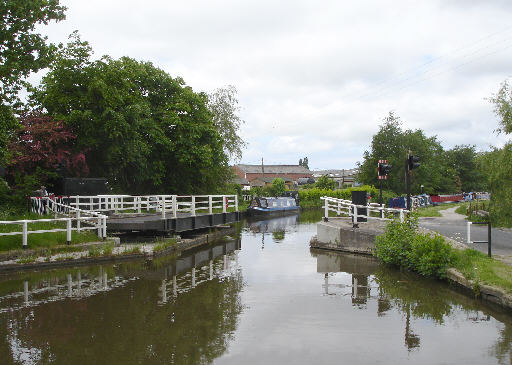 Glovers Swings Bridge.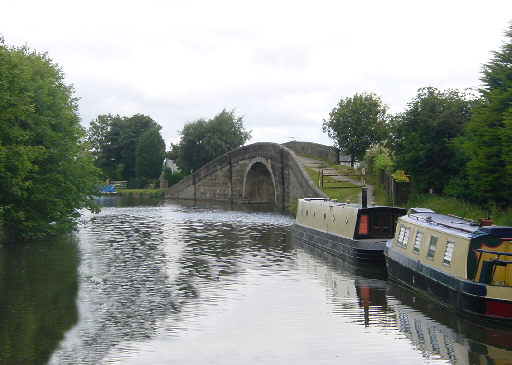 Approaching Junction Bridge at Lathom, near Burscough. Here, the Rufford Branch leads off under the bridge and down through Lathom Locks towards Tarleton and the Ribble Link.