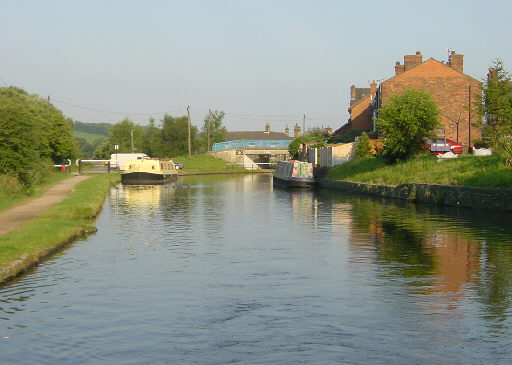 Approaching Appley Bridge.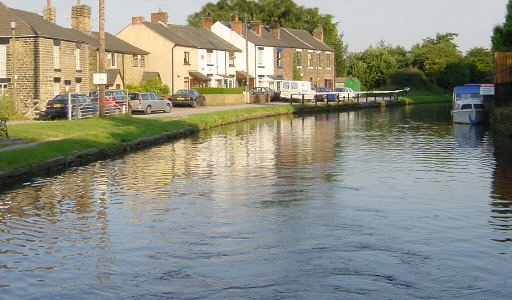 Canalside cottages at Appley Bridge.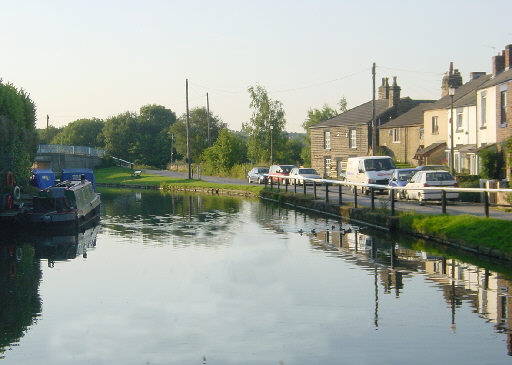 Looking back at Appley Bridge.
Around half a mile west of Appley Bridge are Appley Locks.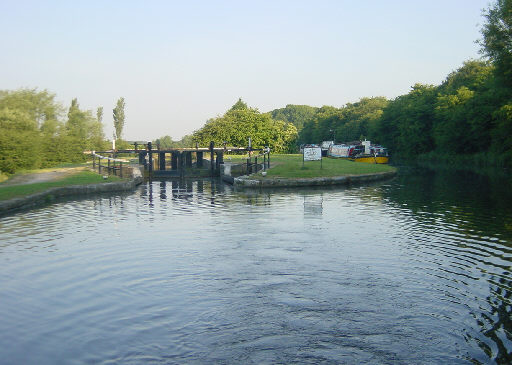 At Appley Locks, the boater should take the deep lock to the left with a 12 foot fall. To the right is a parallel channel with two locks with falls of around 6 feet each, but these are currently disused. The deep lock is the original and the two shallower locks were built during the first half of the 19th century, partly to conserve water and partly to speed up traffic, as the deep lock took a while to work through and probably led to boats queuing.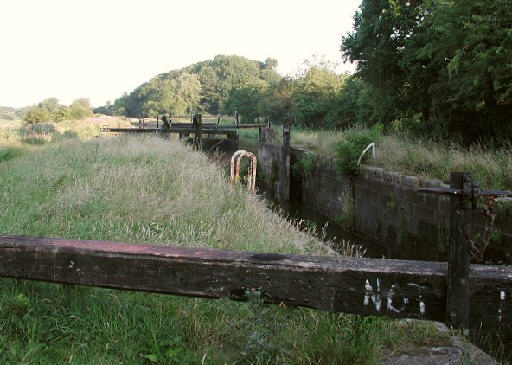 One of the disused locks at Appley Locks. These two locks were restored during the 1980s but have become derelict again through lack of use. [photo: Neil Arlidge]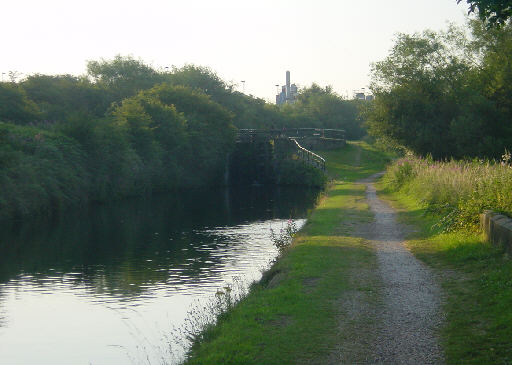 Looking back to the deep lock at Appley Locks. The channel leading to the disused shallower locks is above the embankment on the left. Here below Appley Locks is the start of a 27 mile lock-free pound all the way to Eldonian Village in Liverpool.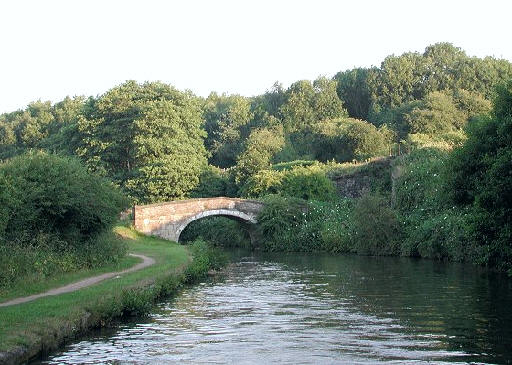 Hand Lane Bridge is a short way downstream from Appley Locks. [photo: Neil Arlidge]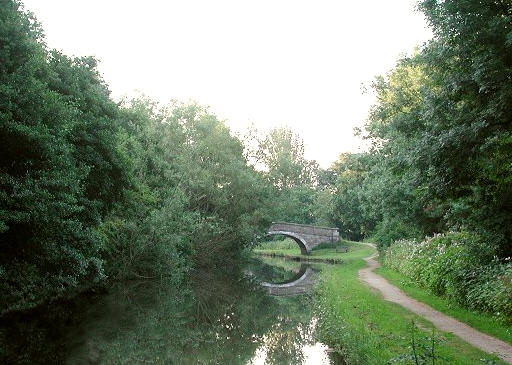 Looking back at Gillbrand Bridge. [photo: Neil Arlidge]