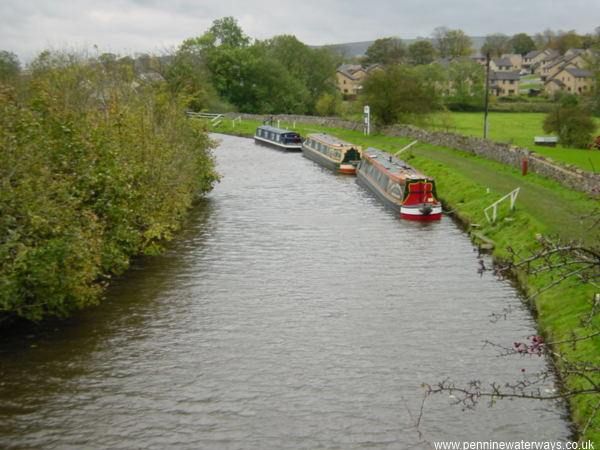 Looking west along the summit level from Greenberfield Bridge towards the small town of Barnoldswick, pronounced locally as "Barlick".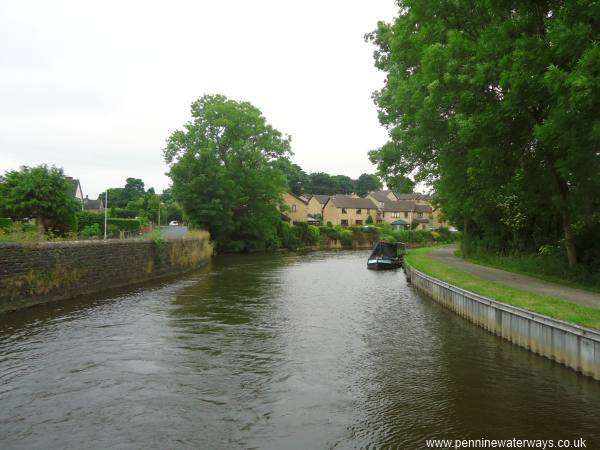 Coates Lane runs alongside the canal at Barnoldswick.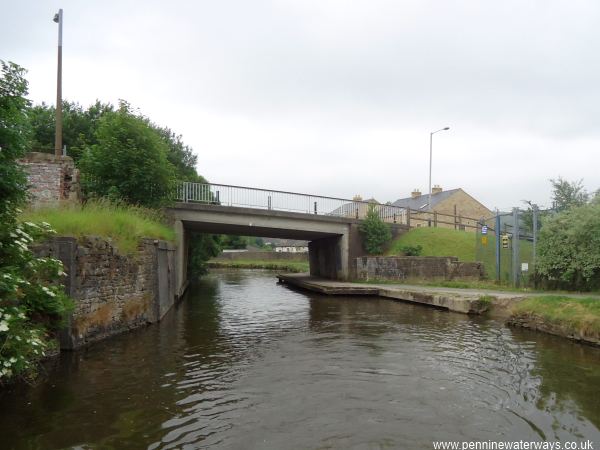 Coate's Bridge carries Skipton Road across the canal.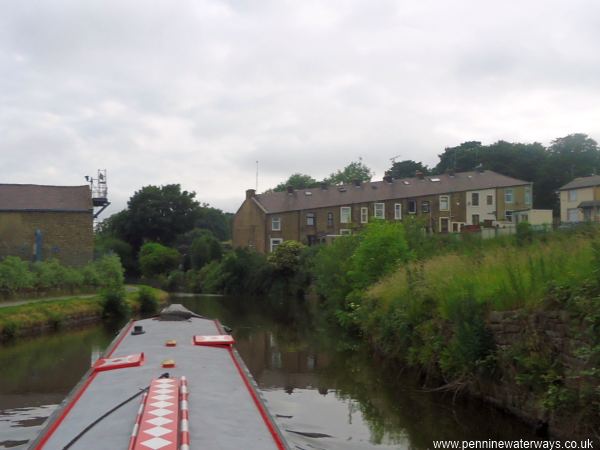 The steep terrace of George Street runs down to the canal opposite Bankfield Mill, currently part of a factory for Rolls Royce.
The canal winds on through the outskirts of Barnoldswick.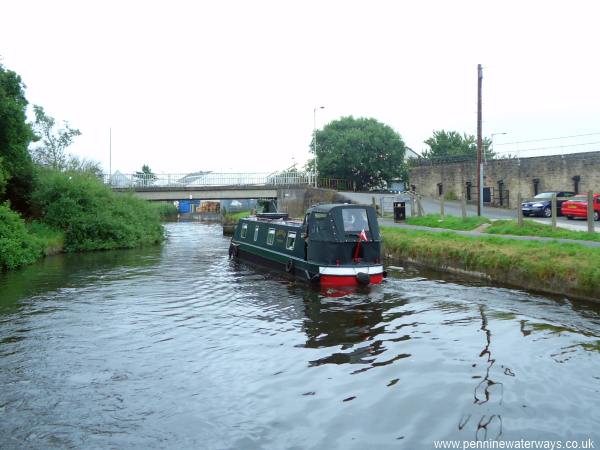 Long Ing Bridge, no. 153. The towpath changes sides here. This is the closest the canal comes to the centre of Barnoldswick.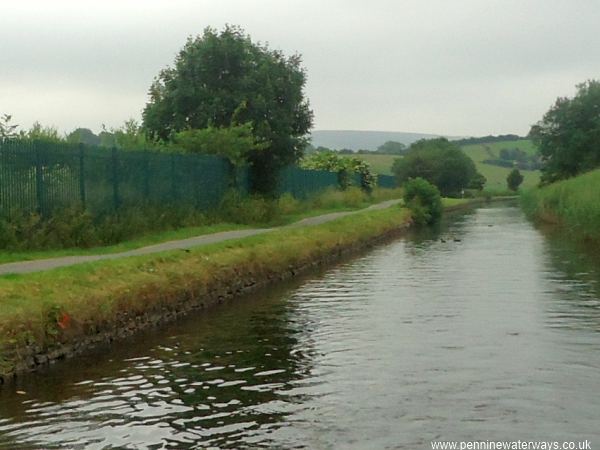 On the left 100 metres after Long Ing Bridge was the junction with the Rain Hall Rock Branch. Some remains of the towpath bridge can be seen where the bushes grow on the towpath edge.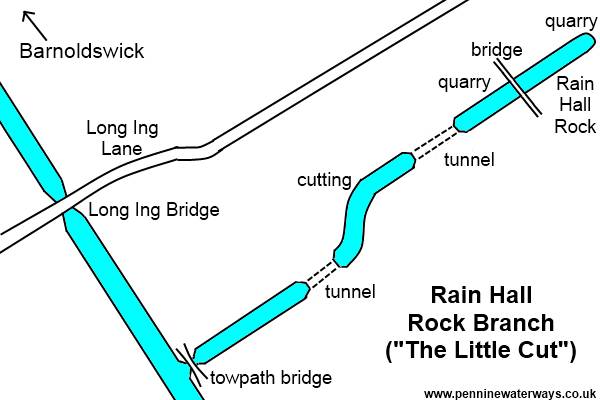 Map of the Rain Hall Rock Branch around 1850. The branch ran for half a mile through two short tunnels into Rain Hall Rock Quarry. Limestone excavated from the quarry was loaded directly into boats. The section across the field from the main line and the quarry itself have now been infilled, but the central cutting can still be seen.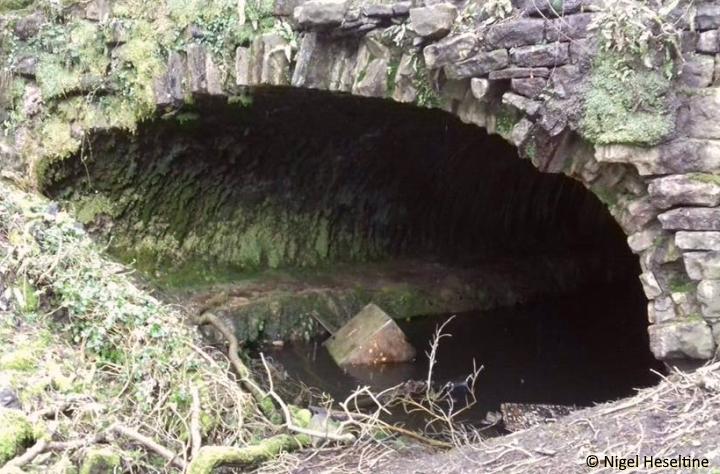 The entrance to one of the tunnels on the remains of the Rain Hall Rock Branch. Please note that this location is not easily accessible.
Photo: Nigel Heseltine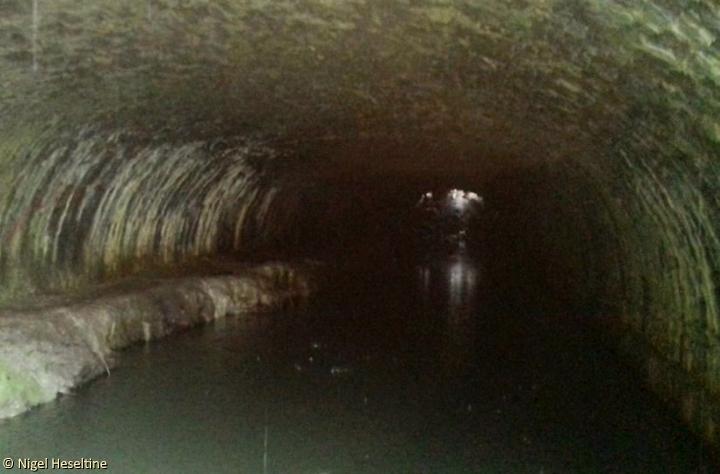 Looking into one of the tunnels on the Rain Hall Rock Branch.
Photo: Nigel Heseltine