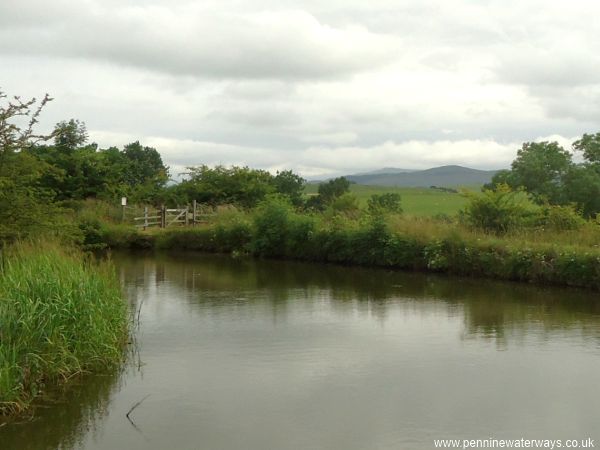 Looking back near Trenet Laithe at long range views towards Flasby Fell and Cracoe Fell.

A 180 degree bend near Trenet Laithe between Newton and Marton.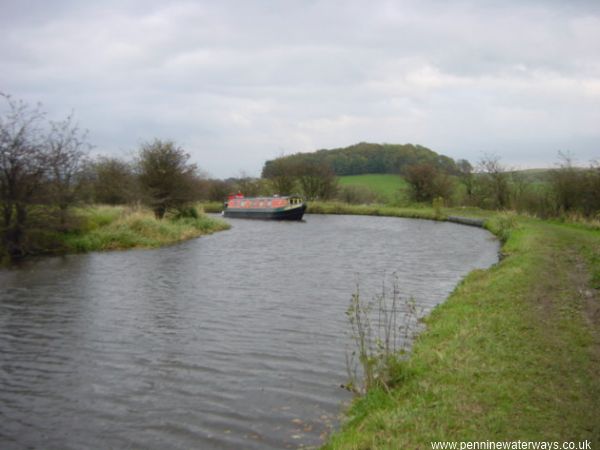 A boat rounds the bend near Trenet Laithe.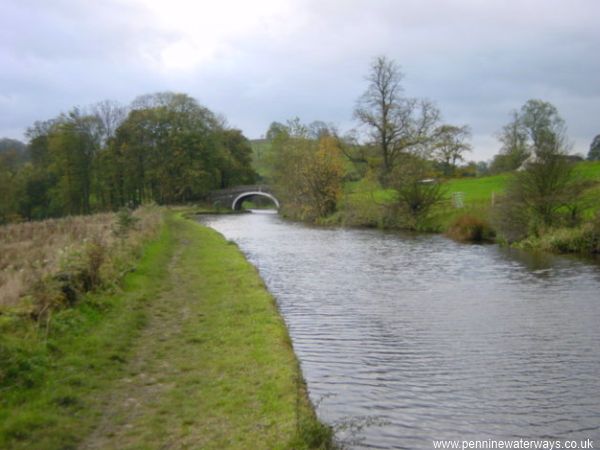 Green Bank Bridge.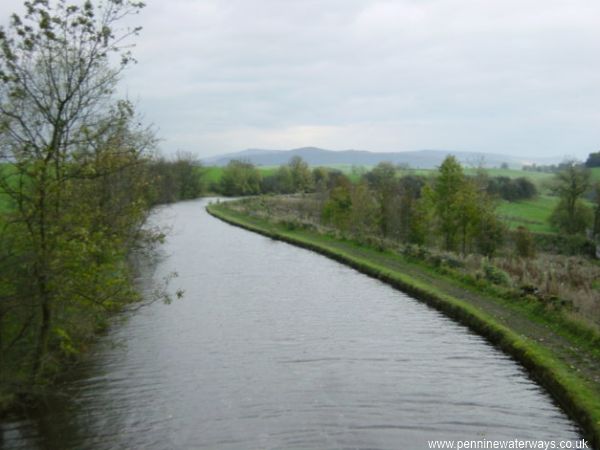 Looking back east from Green Bank Bridge with Flasby Fell and Embsay Moor in the distance.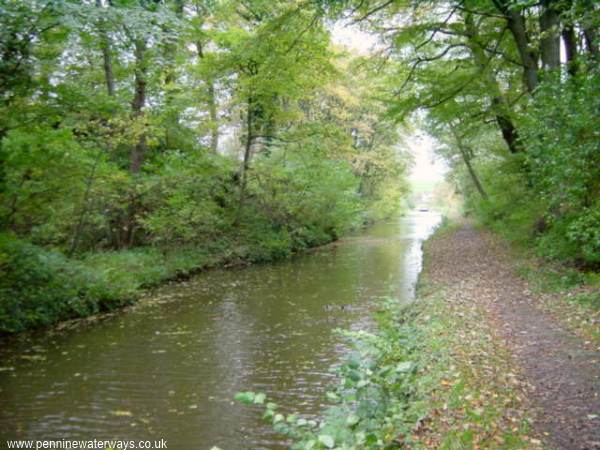 The canal passes through woodland between Green Bank and East Marton.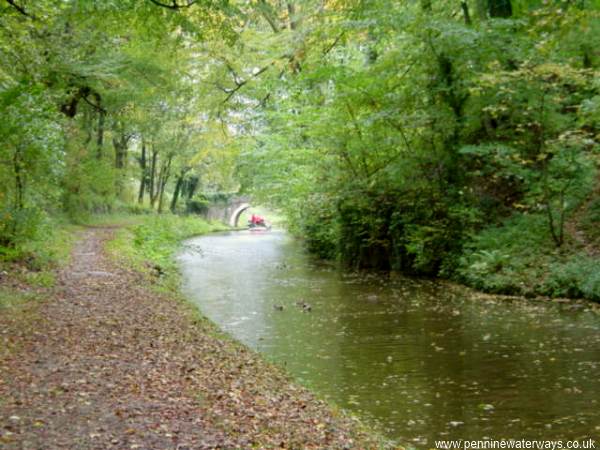 Approaching Williamson Bridge.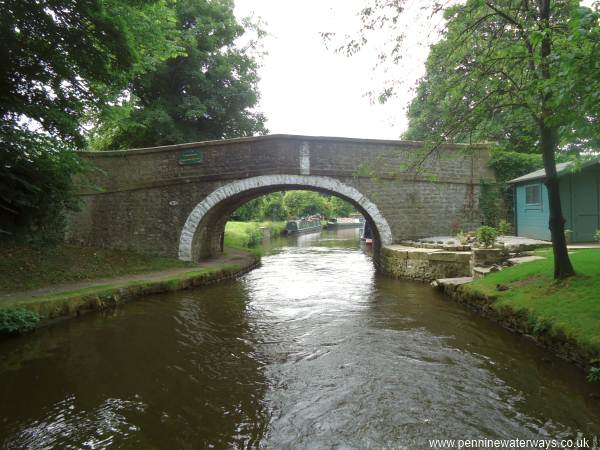 Williamson Bridge, East Marton.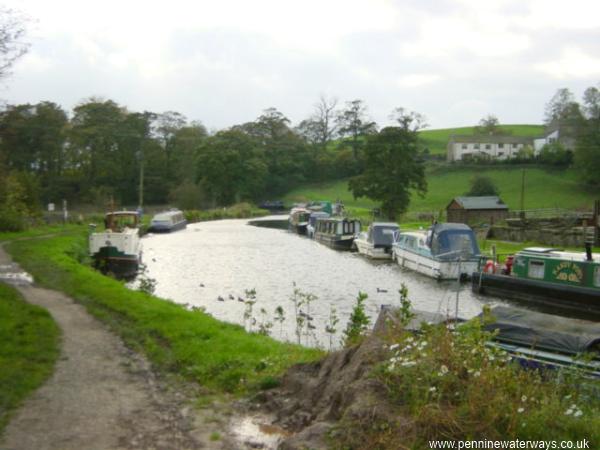 Looking south from Williamson Bridge.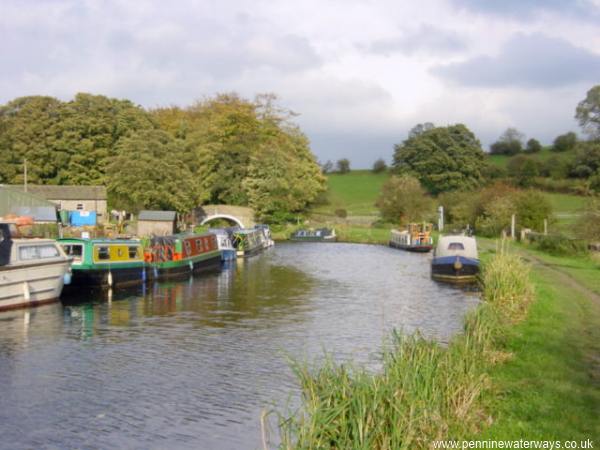 Moorings at East Marton looking back to Williamson Bridge.