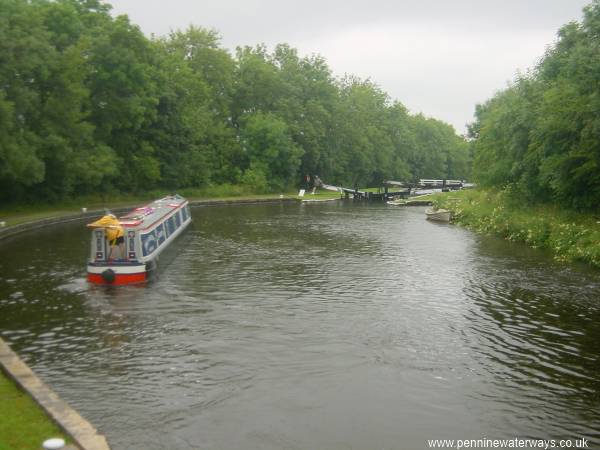 Looking back to Lock 38.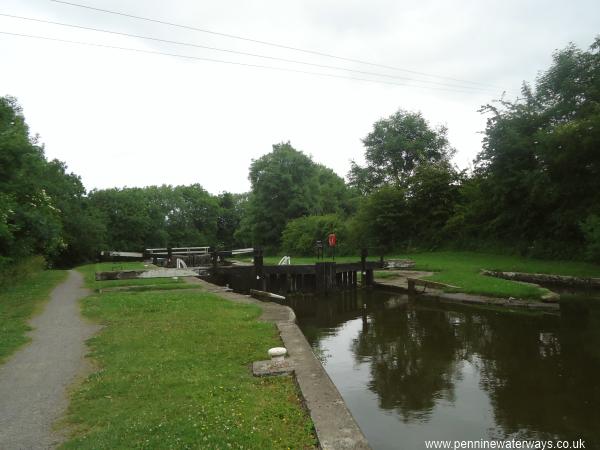 Lock 39.
Lock 40 and Plantation Lock Bridge.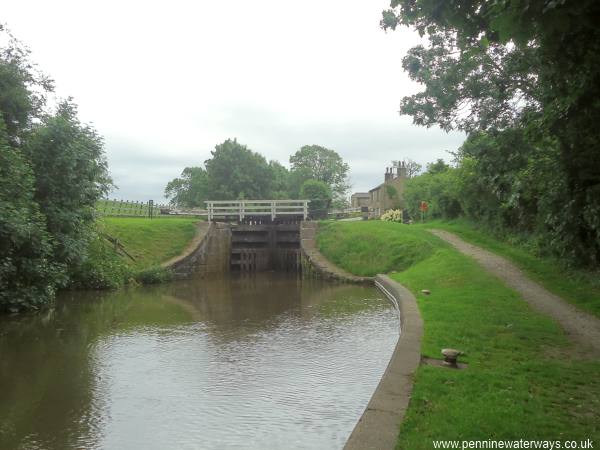 Lock 41 at Bank Newton.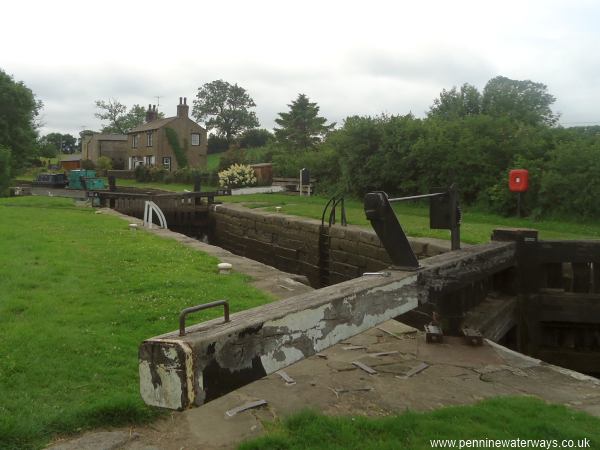 Lock 41, the top lock of Newton Locks at Bank Newton.
Looking back to Lock 41.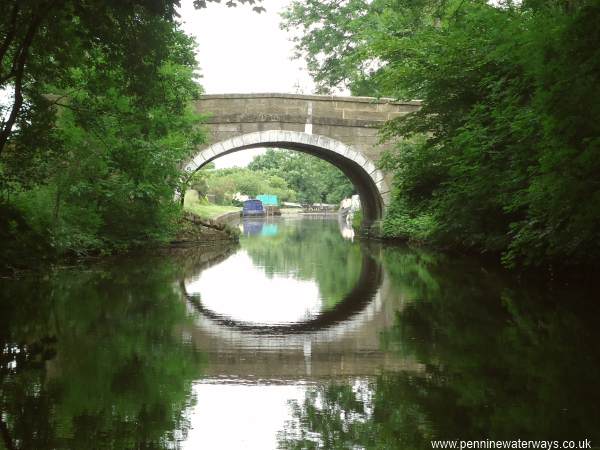 Newton Changeline Bridge, no.185, where the towpath changes side.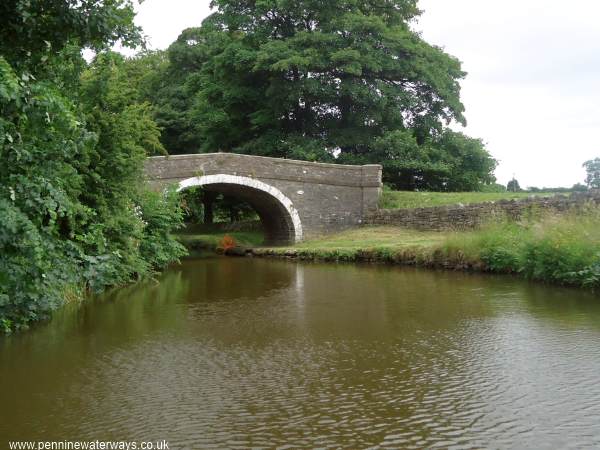 Newton Bridge, no.184.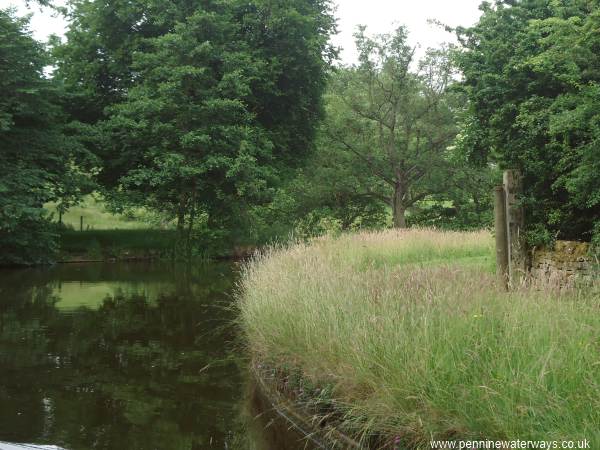 Where the towpath is on the inside of a sharp bend, this wooden roller is found, which prevented the towropes of horse drawn boats from rubbing on the wall.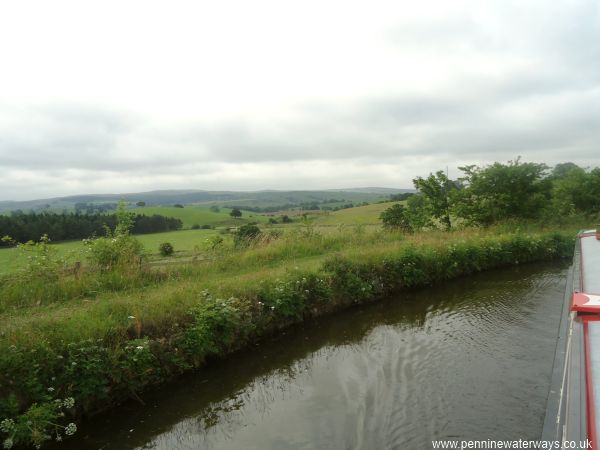 There are superb long range views from the canal as it contours high up around the hillside for two miles.