<! -- Page Content -->

Sir Titus Salt's famous mills at Saltaire.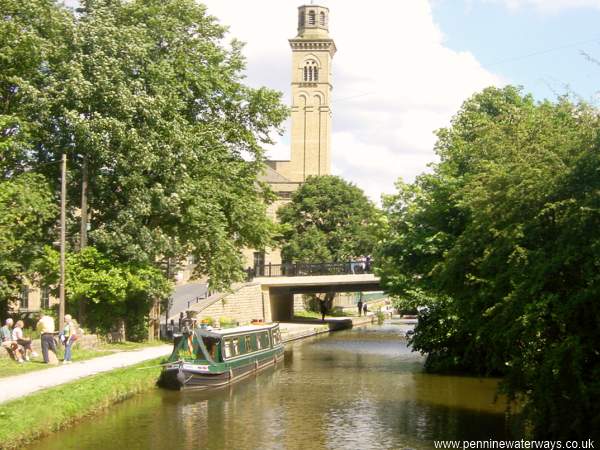 Looking east at Saltaire to Sir Titus Salt's mills. in adition to the mills, Sir Titus Salt built a "new town" for his workers, complete with such facilities as school, church and hospital.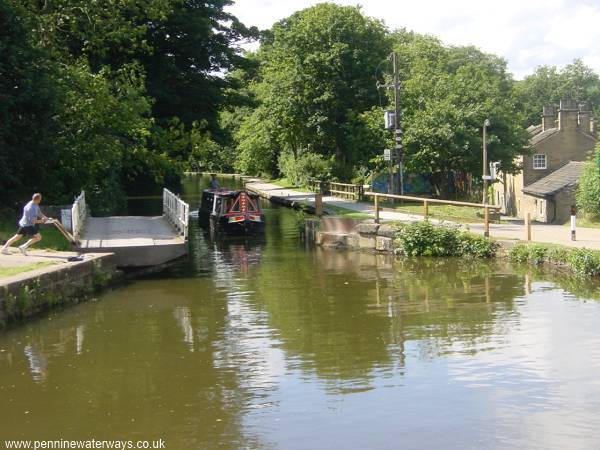 Hirst Mill Swing Bridge, just above Hirst Lock, half a mile west of Saltaire.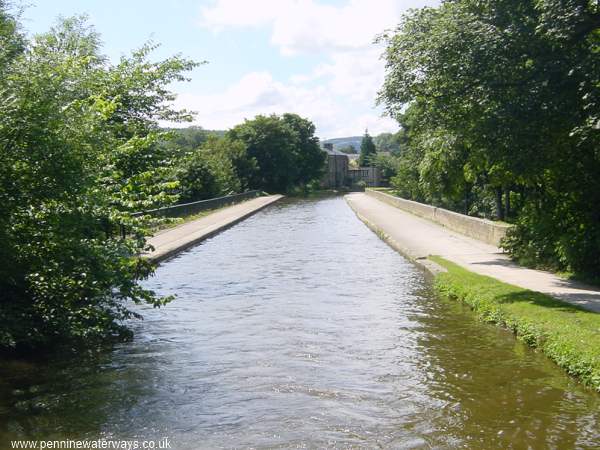 Approaching Dowley Gap Aqueduct between Saltaire and Bingley.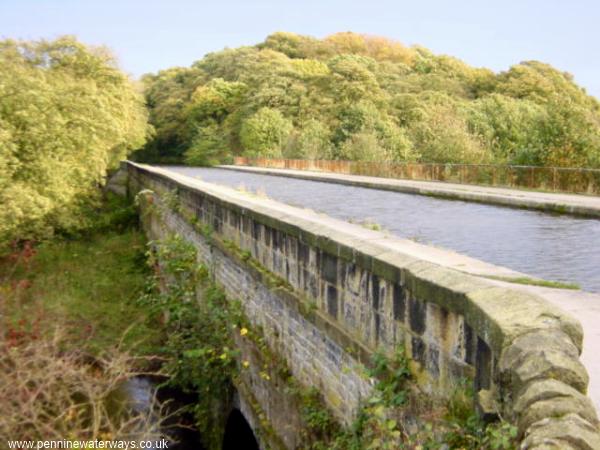 Dowley Gap Aqueduct.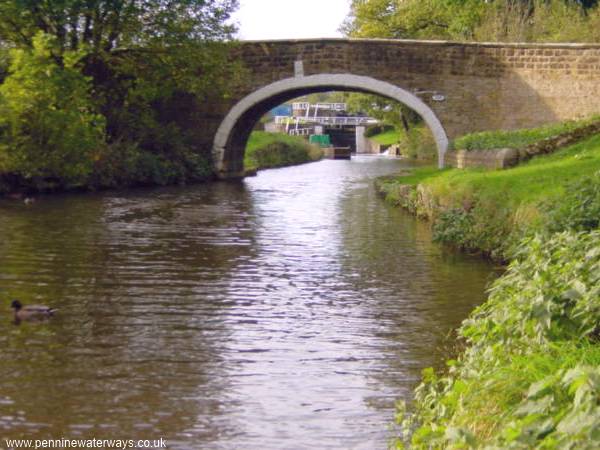 Looking west from Dowley Gap Aqueduct to Dowley Gap 2-rise staircase locks.