<! -- Page Content -->


These pictures taken on May 18th 2001.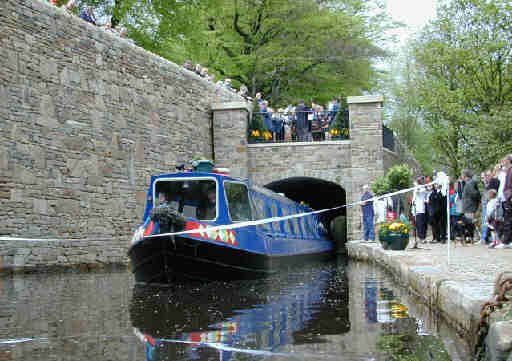 Photo: Gary Metcalfe

The official opening of the Huddersfield Narrow Canal through Saddleworth on May 18th: Pennine Moonraker slides out of the restored High Street Bridge, Uppermill, to cut through the ribbon.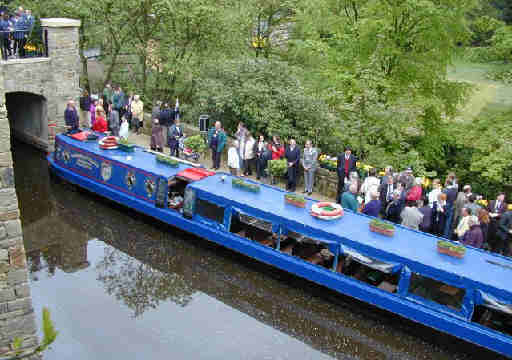 Photo: Gary Metcalfe

The official guests gather on the canal towpath for the opening ceremony.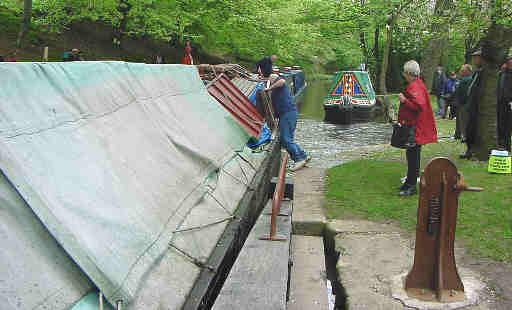 A slight hitch as the historic horse-drawn wooden cargo narrowboat Lilith gets stuck coming out of Wade Lock.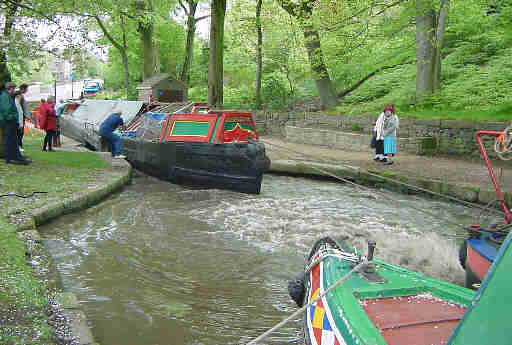 Pennine Moonraker gives Lilith a tow and helpers give her a push. Lilith eventually squeezed out of the lock. The problem seems to have arisen from the lock having a slight twist in it. Lilith is on her way to Huddersfield with a commercial cargo of scrap metal.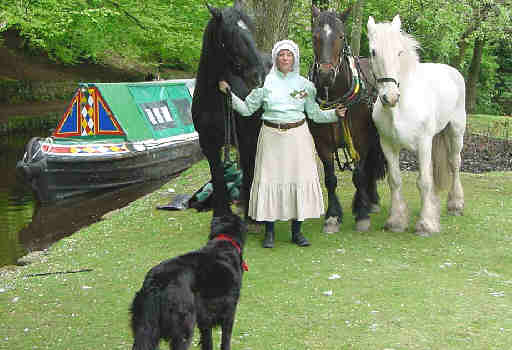 Sue Day at Uppermill with three of her boat horses. In the background is the horse-drawn Maria on her way back from Huddersfield.

Grateful thanks to Gary Metcalfe for his photographs at the top of this page.

Click here to see pictures of the restoration work on the Huddersfield Narrow Canal.

Click here to take a Virtual Trip along the whole Huddersfield Narrow Canal.