<! -- Page Content -->


Bonny the Boat Horse towing the working boat Olive through Stalybridge.

These pictures taken on April 10th 2001.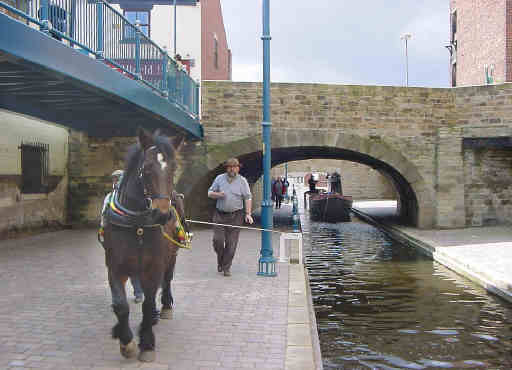 Who planned the location of lamp posts?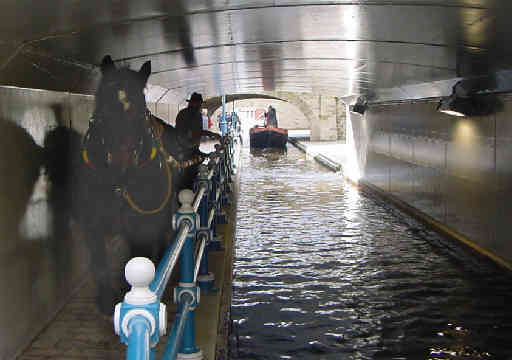 Below Armentieres Square.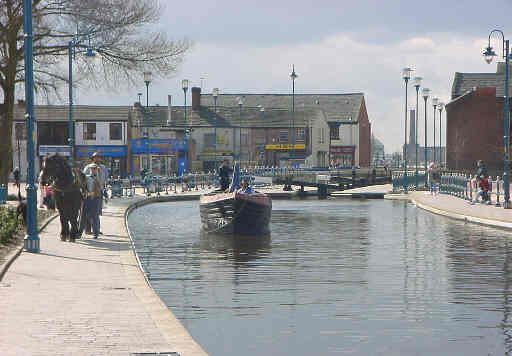 Armentieres Square, with Lock 6W in the background.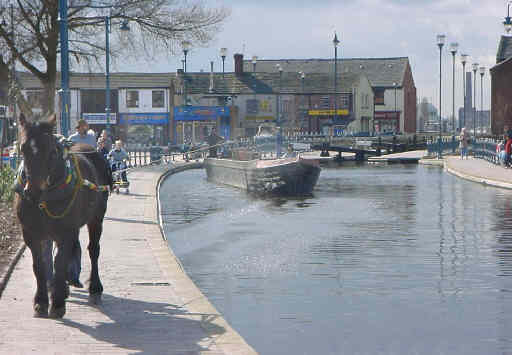 Water is sprayed up as the towline snaps taut.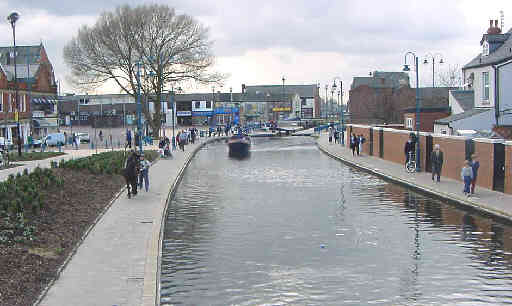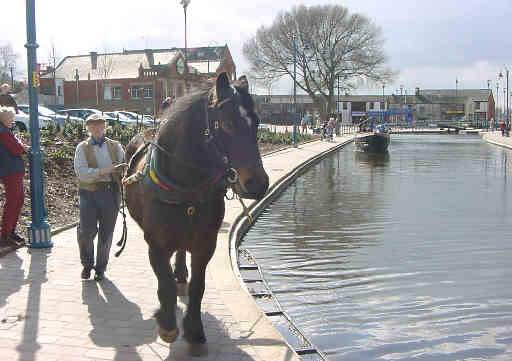 Looking back to Armentieres Square.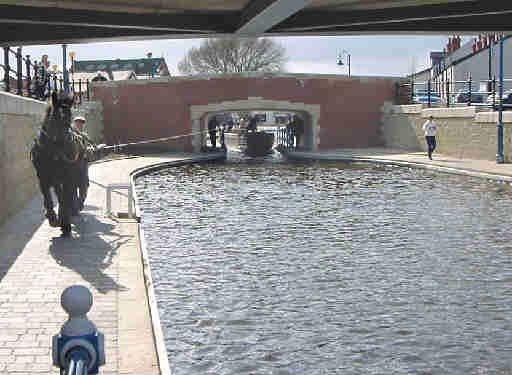 The decorative knobs on the railings under the bridge get in the way of the rope.

Click here to see pictures of the restoration work on the Huddersfield Narrow Canal.

Click here to take a Virtual Trip along the whole Huddersfield Narrow Canal.