<! -- Page Content -->


The working boat Olive was the first boat to be horse-drawn through Stalybridge since the canal's restoration. Olive was a former railway boat built in 1929. She is owned by Ed Mortimer who is hoping to restore her cabin. Olive was crewed by members of the Horseboating Society and towed by Bonny the Boat Horse, driven by Sue Day.

These pictures taken on April 10th 2001.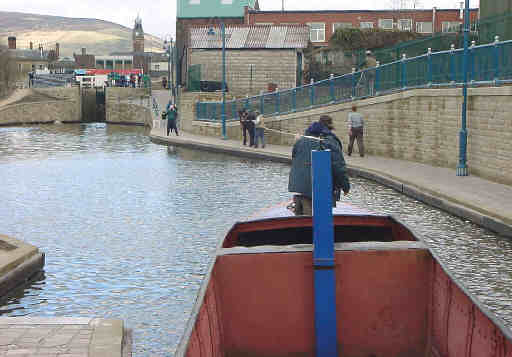 Leaving Lock 4W.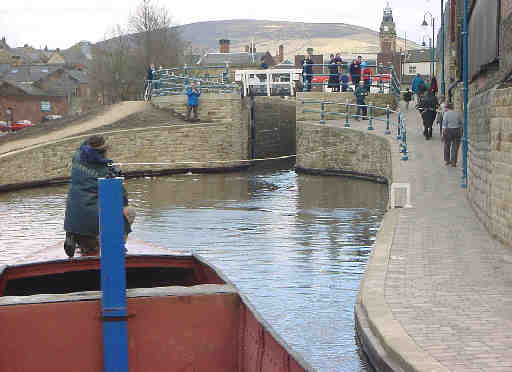 Approaching Lock 5W.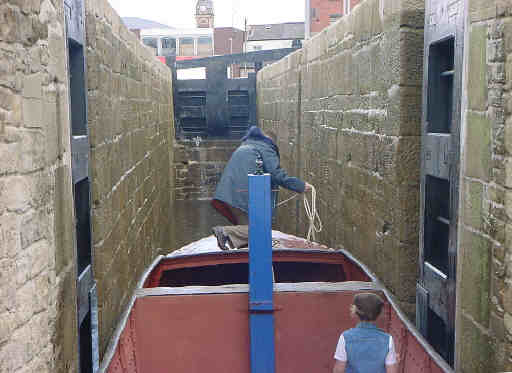 Lock 5W.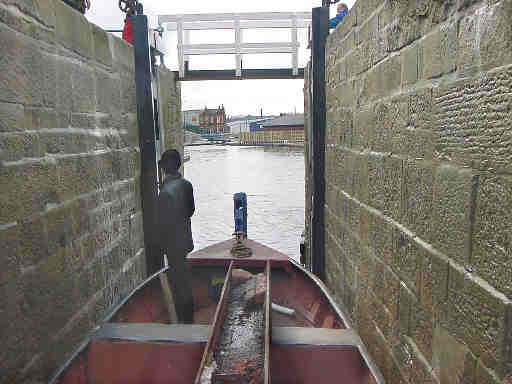 Looking back to Lock 4W.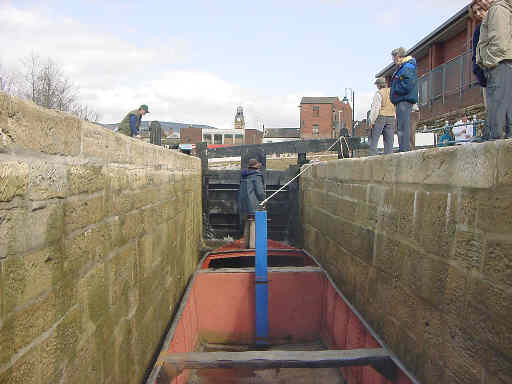 Rising in Lock 5W.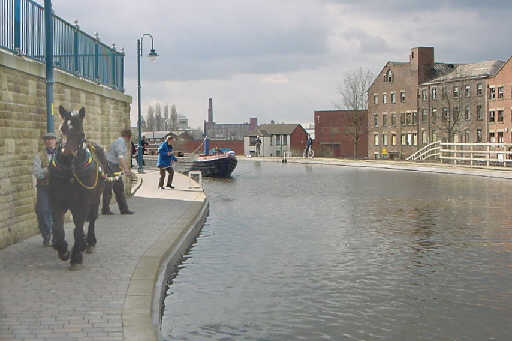 Bonny approaching Back Melbourne Street bridge.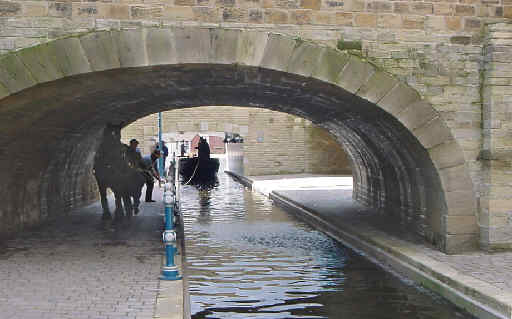 Below Melbourne Street.

Click here to see pictures of the restoration work on the Huddersfield Narrow Canal.

Click here to take a Virtual Trip along the whole Huddersfield Narrow Canal.