<! -- Page Content -->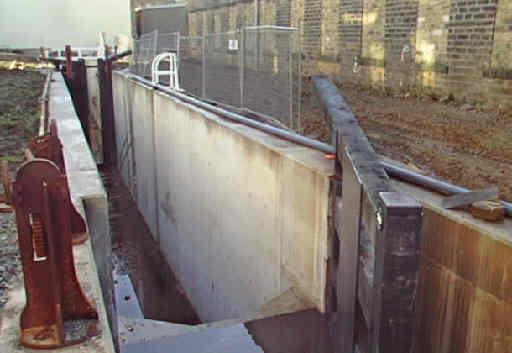 Looking east along the new Lock 2E, now complete with gates and tail bridge. The top of the concrete cill is clearly seen beside the head gate.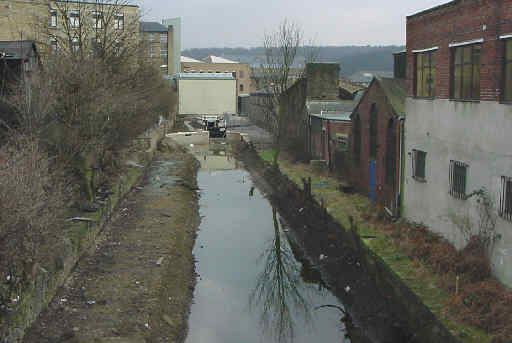 Looking east from Chapel Hill towards the new Lock 2E, with Bates and Co's buildings behind. The canal now passes below these buildings.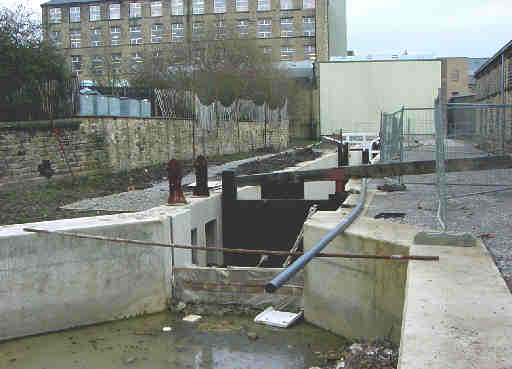 Looking east towards the new Lock 2E. The balance beam of the lock head gate and the sluice paddle gear are on opposite sides of the canal which will mean extra footwork for boat crews!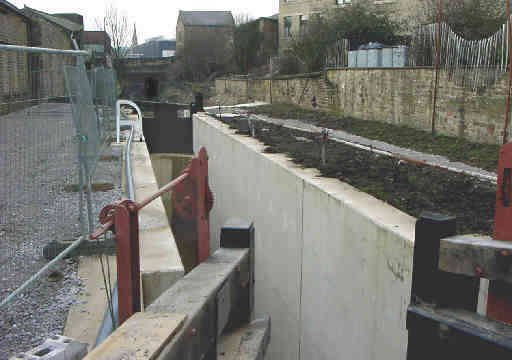 Looking west from the lock tail bridge. There is no pedestrian access to this stretch of canal.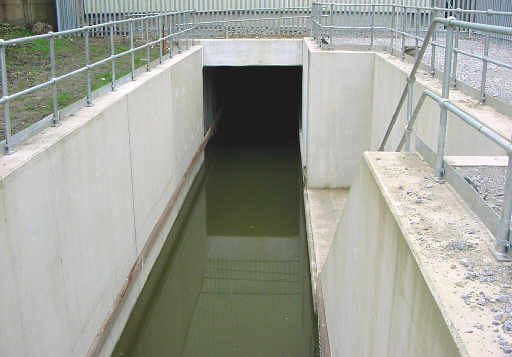 Looking east to the entrance to Bates' Tunnel from the tail of Lock 2E. On the right are the steps leading down to the landing platform so that boat crew members can operate the lock.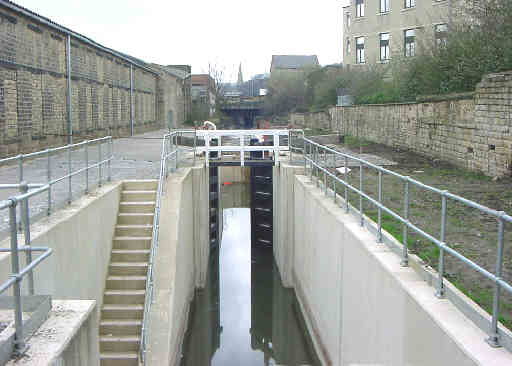 Looking west, the steps leading down to the landing platform can be seen here, with the completed lock chamber beyond. Railings have been fitted around this section.

The pound below the lock is in water. Within a few days of this picture being taken the engineers filled the dry pound above the lock, through Sellers Tunnel to Lock 3E. The canal was then be physically navigable from end to end and just awaiting the offical opening date!

My thanks to Costain Ltd for providing access to take some of these photographs.