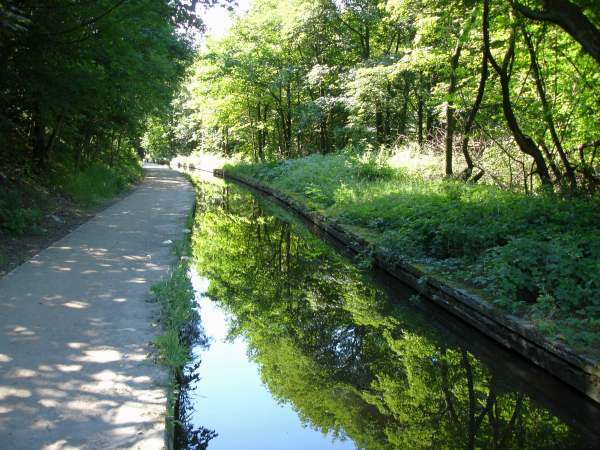 Above Brownhills Bridge, the canal has been restored as a narrowed channel.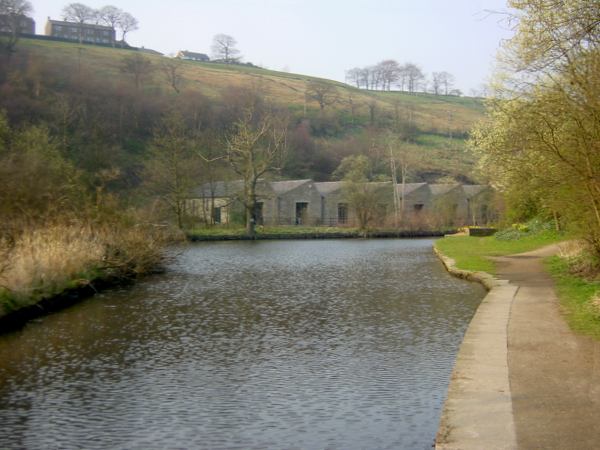 Approaching Wool Road Basin, Dobcross. The former woollen mill has been converted into housing.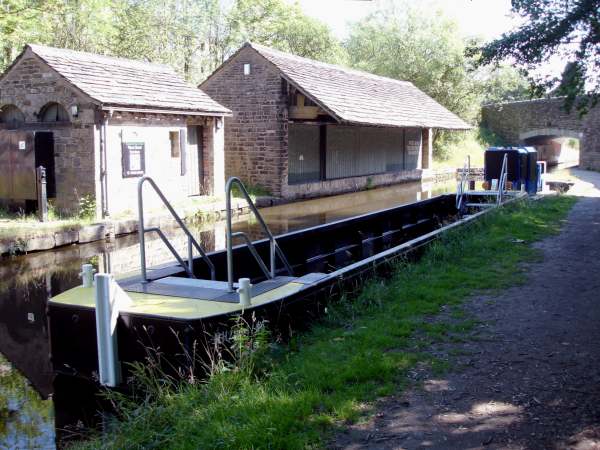 Looking north east towards Wool Road, Dobcross. The building is the Transhipment Shed used in the transfer of goods from the nearby woollen mill.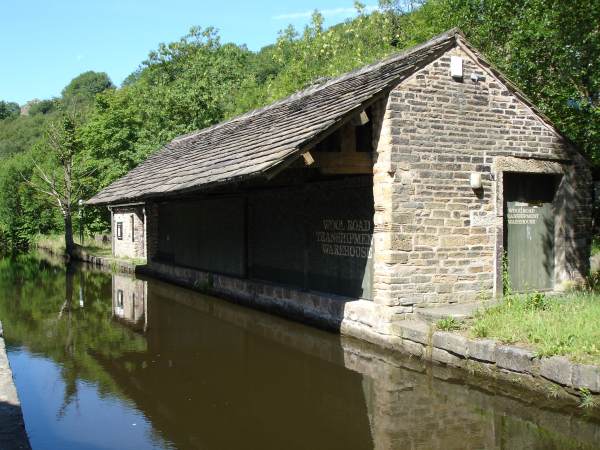 A closer look at the Transhipment Shed, which is now home to the Huddersfield Canal Society.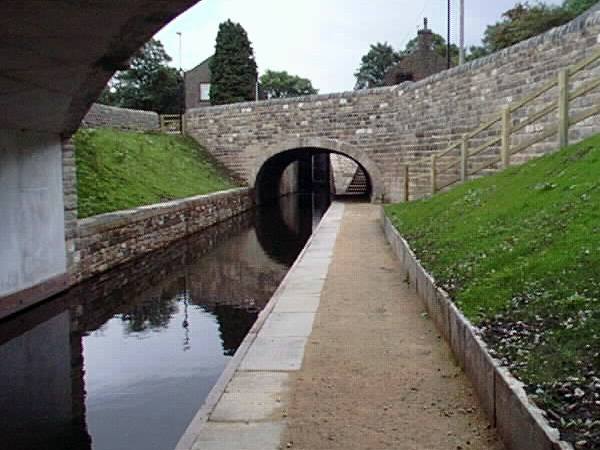 Looking towards the restored original bridge at Wool Road.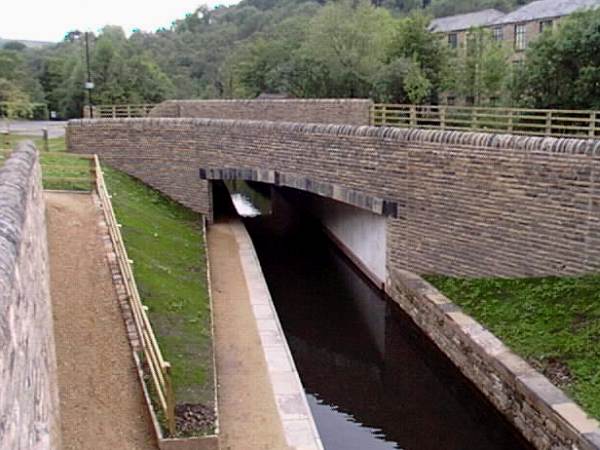 Looking back south west towards the new bridge at Wool Road.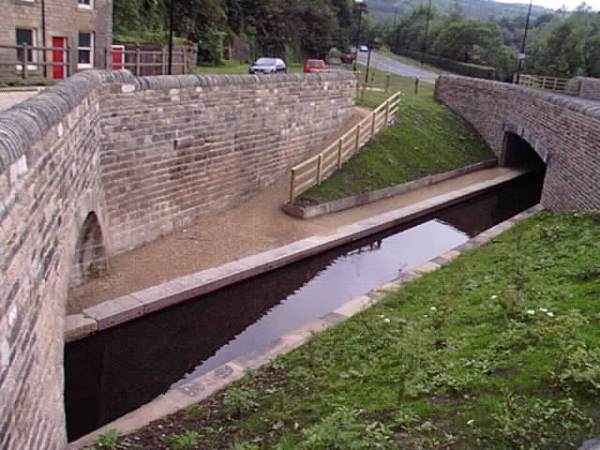 The restored section of canal running between the new bridge (right) and the original bridge.