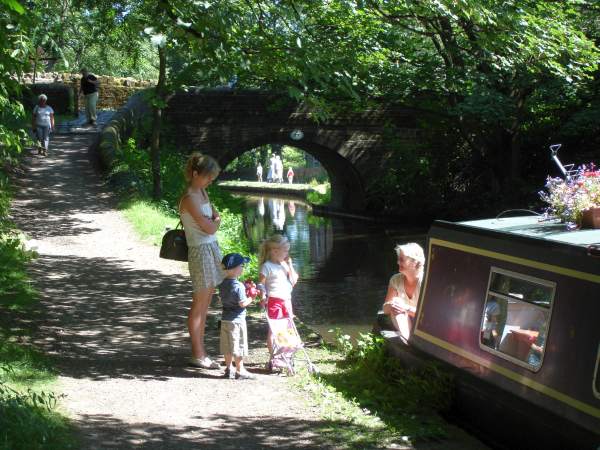 At the picturesque Moorgate Street Bridge, Uppermill, the towpath changes back to the other side again.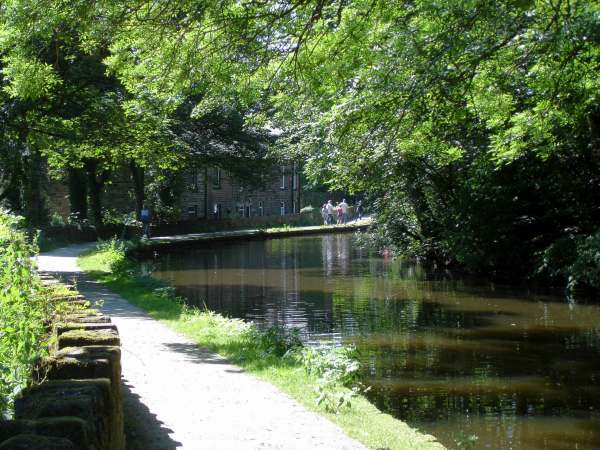 Looking back towards Moorgate Street, Uppermill.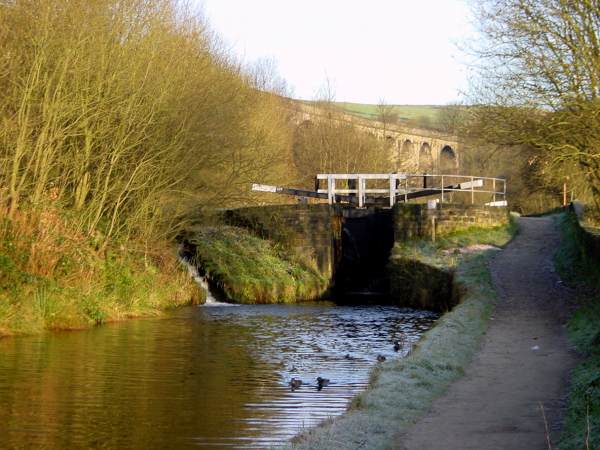 Approaching Dunge Booth Lock (22w), one of the first two locks to be restored.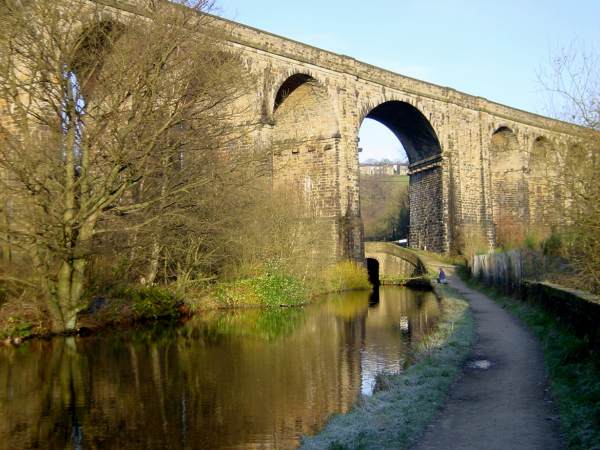 A short distance ahead, the canal passes under Saddleworth railway viaduct through an unusual skew arch. Lime Kiln Lock (23w) can be seen just through the arch. This was the other lock to be restored when the Huddersfield Canal Society first began its campaign to re-open the canal.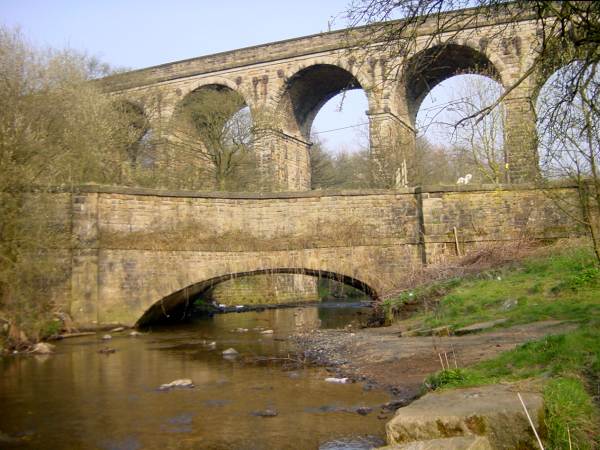 Below Lime Kiln Lock is Saddleworth Aqueduct across the River Tame, known as "Old Sag" because of its noticeable droop.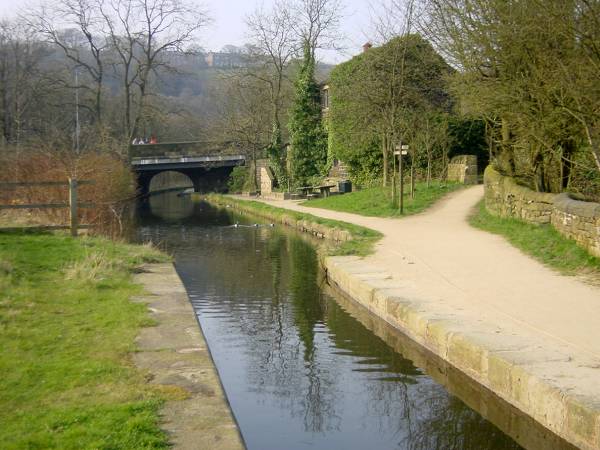 Looking from the Old Sag Aqueduct towards Brownhills Bridge, Dobcross. The building on the right is the Countryside Centre. Toilets are available there.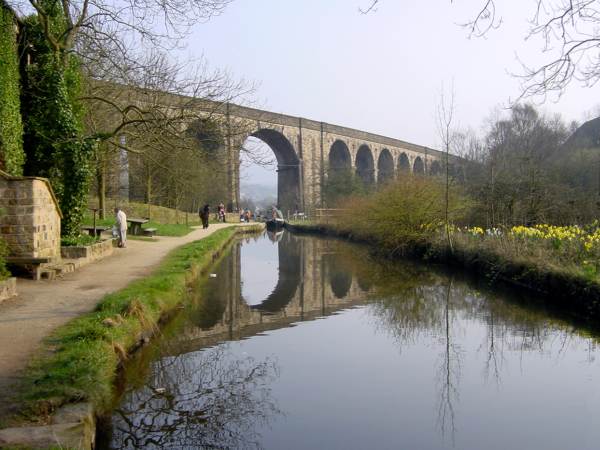 Looking back south at Brownhills Bridge, Uppermill, to the Old Sag aqueduct, Lock 23w (Limekiln Lock) and the Saddleworth rail viaduct. Uppermill village can be seen in the distance.