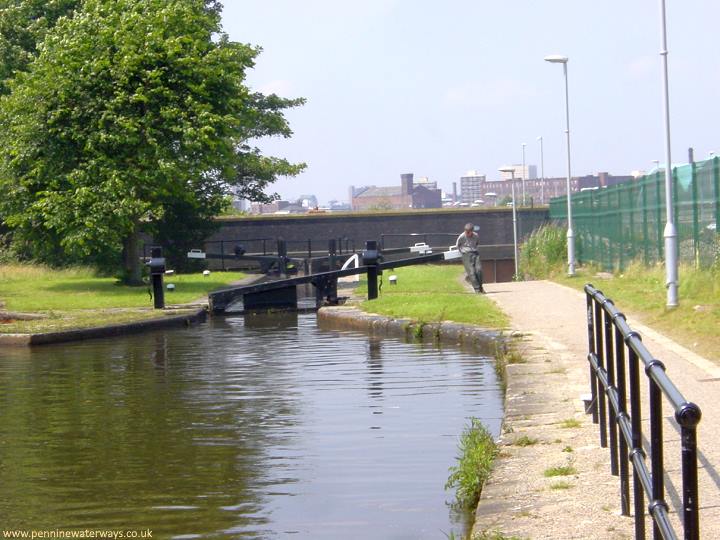 Lock 6, looking west, with Forge Lane Bridge. This lock was known as Harry Garner's Lock.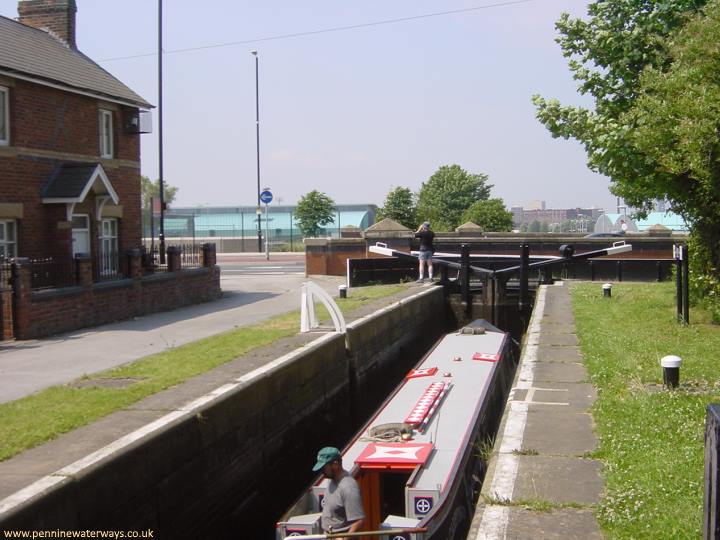 Lock 7, Park Lock, with Alan Turing Way crossing behind.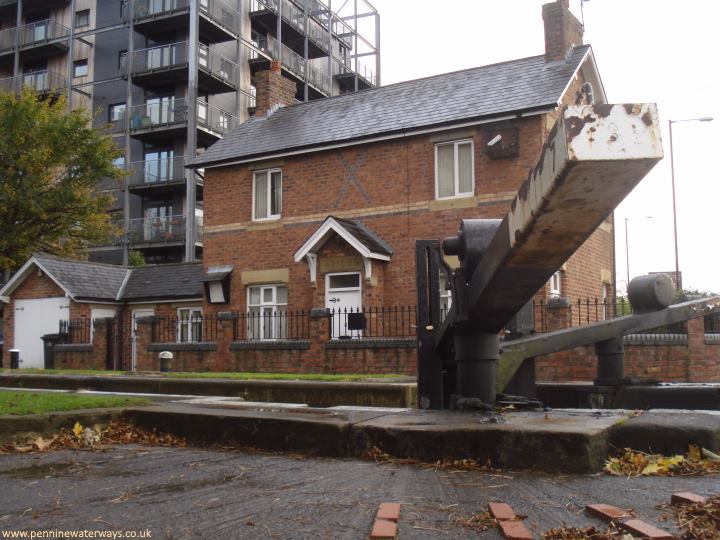 The 1865 lock-keeper's house at Lock 7.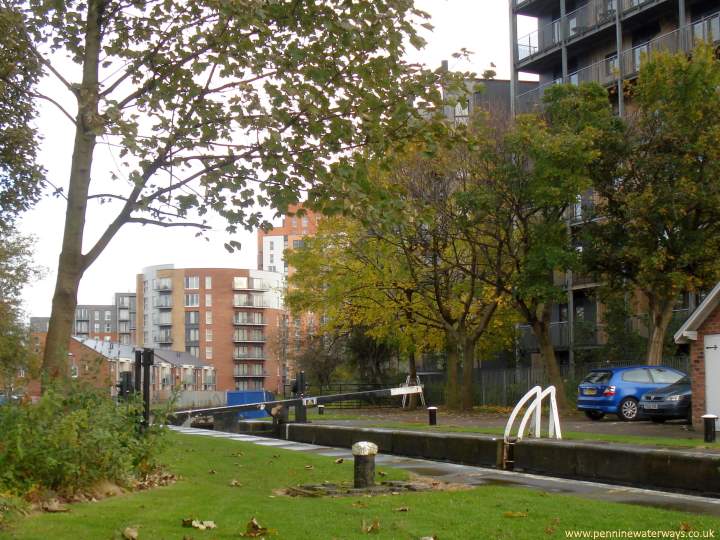 Lock 7. The lock was named Park Lock after the nearby Philips Park, the world's first Municipal Park.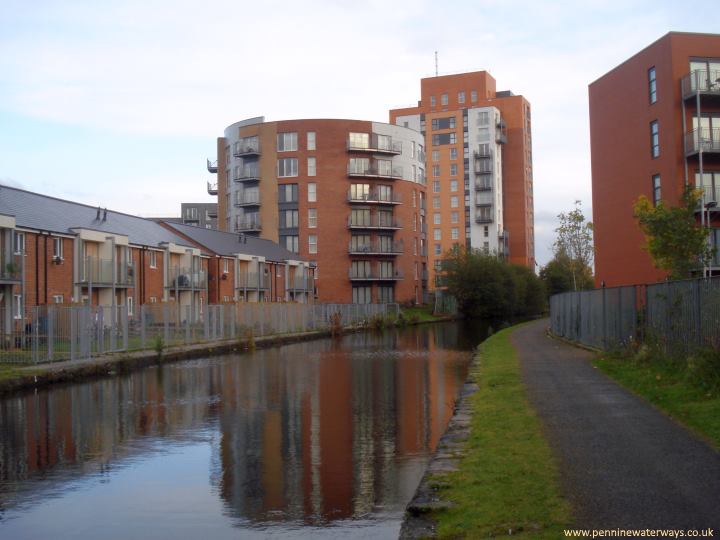 New canalside housing above Lock 7.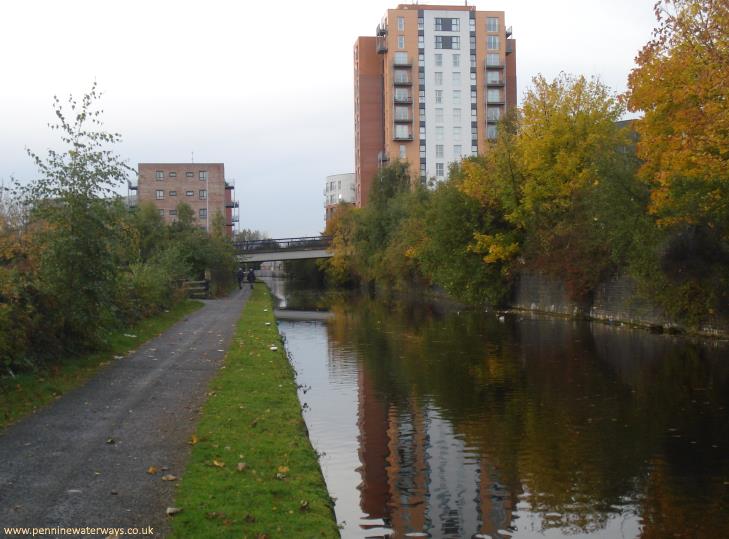 Looking west from the moorings that serve the Asda Walmart store that is on the south side of the canal.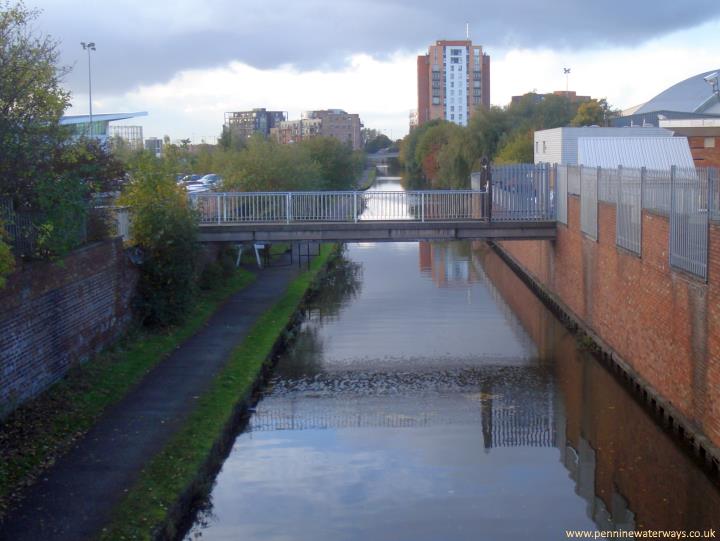 Looking west from Ashton New Road, Clayton with the Manchester Velodrome, a cycling stadium, on the right and the Asda Walmart store on the left.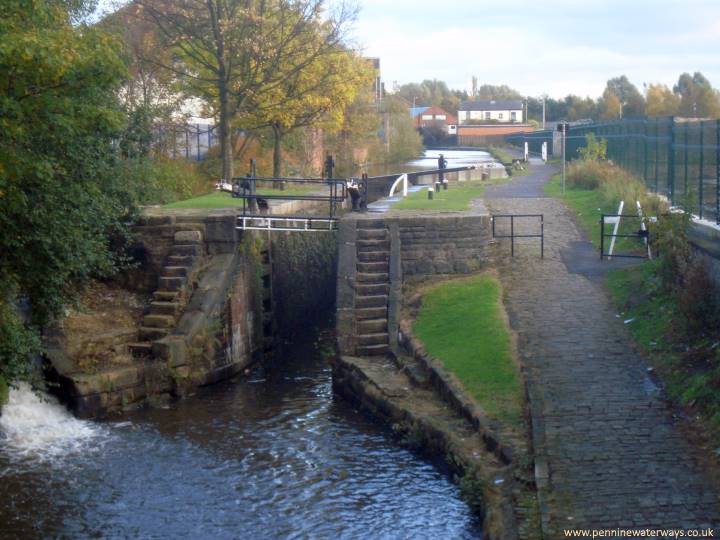 Looking east at Lock 8, Clayton Lock, the first of the Clayton flight of locks.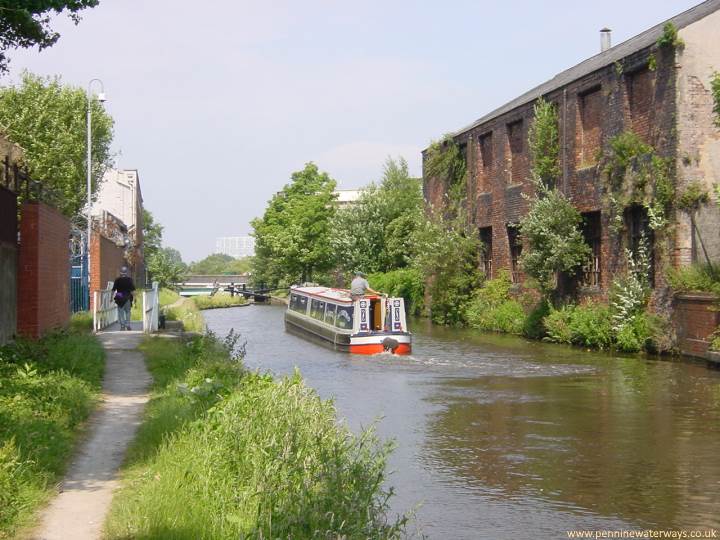 Lock 8, Clayton.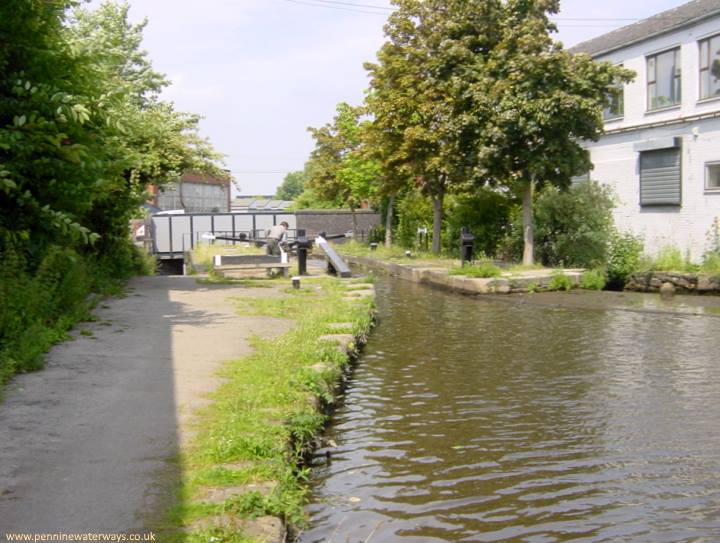 Lock 9, Clayton, with Clayton Lane crossing on Six Acre Bridge.