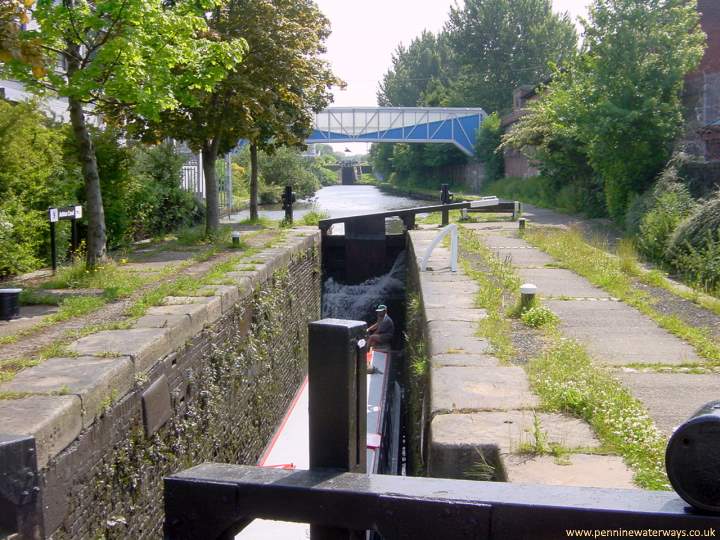 Lock 9, Clayton Lane Lock, looking east towards Lock 10.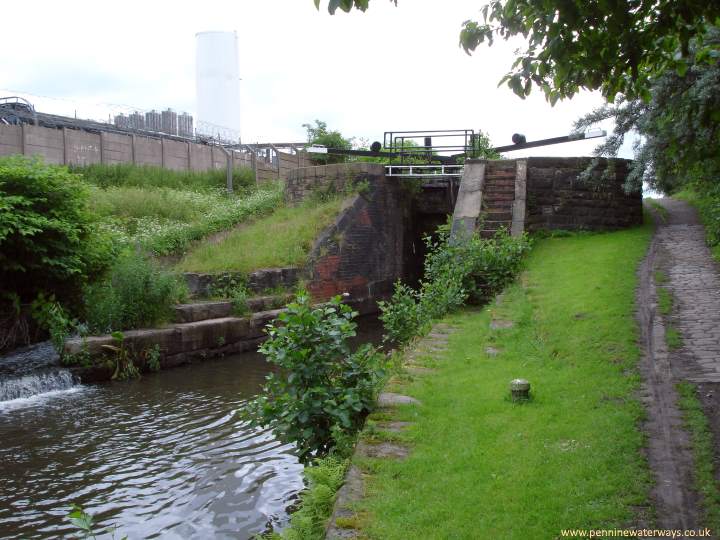 Lock 10, Vinegar Lock, Clayton. The nearby vinegar works were demolished in the 1980s.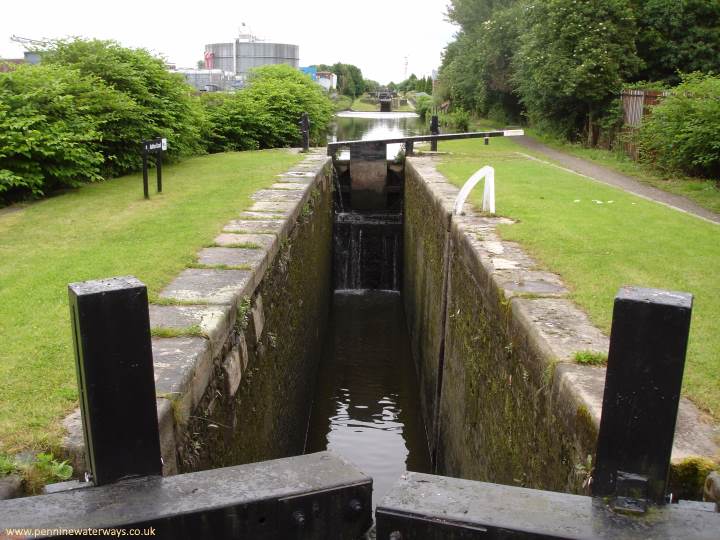 Lock 10 has the distinction fo being the deepest narrow lock in Britain, with a fall of 13 feet 10 inches.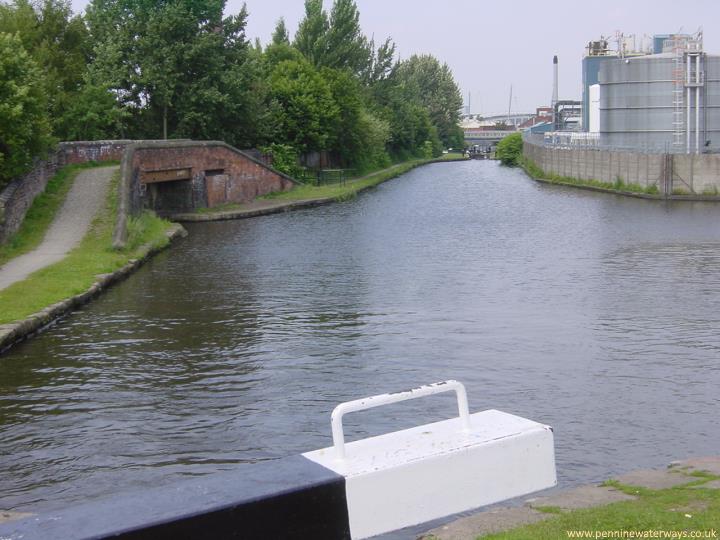 Clayton Junction, looking west from Lock 11 (Juntion Lock) towards Lock 10. The
Stockport Branch
of the Ashton Canal (now infilled) went off under the bridge.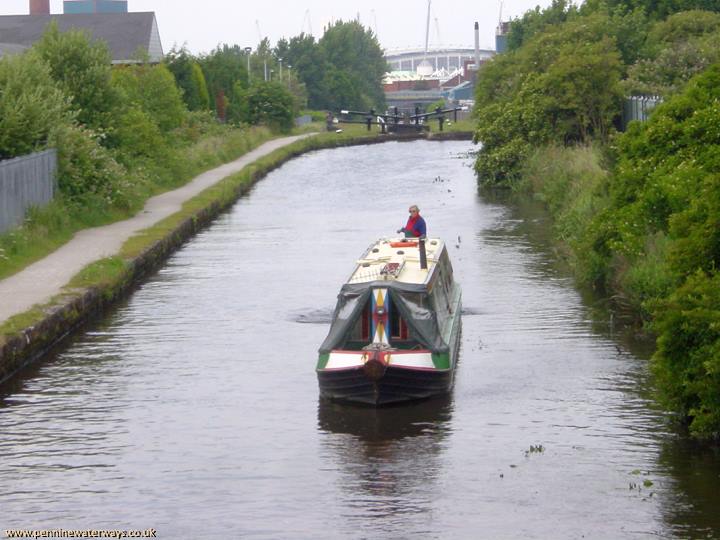 Looking west from Lock 13 towards Lock 12, Clayton. Lock 12 was called Boneworks Lock after Bebbington's Boneworks, which stood nearby.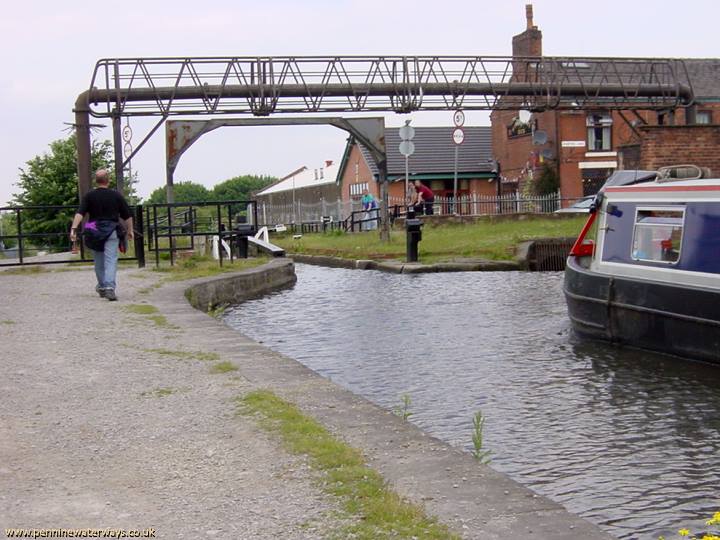 Lock 13 at Crabtree Lane, Clayton, looking west, with the Strawberry Duck pub on the right. The two halves of Crabtree Lane were once linked by a swing bridge across the middle of the lock.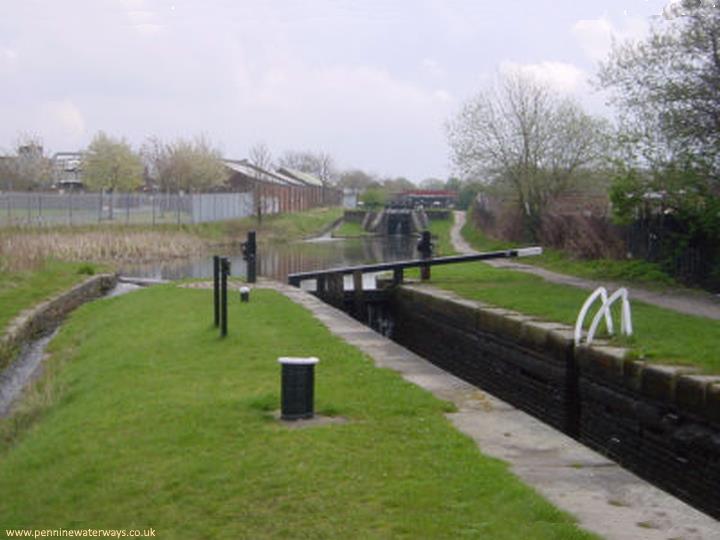 Lock 14, Clayton, looking east towards Lock 15.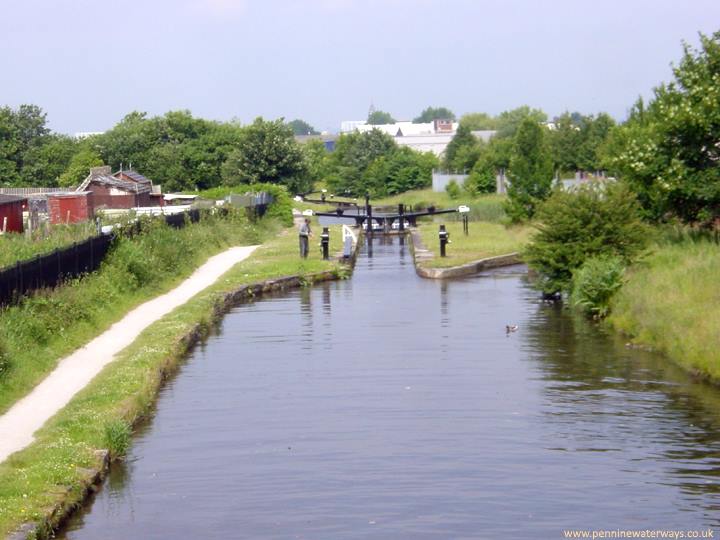 Lock 15, Clayton, looking west, with Lock 14 in the distance.