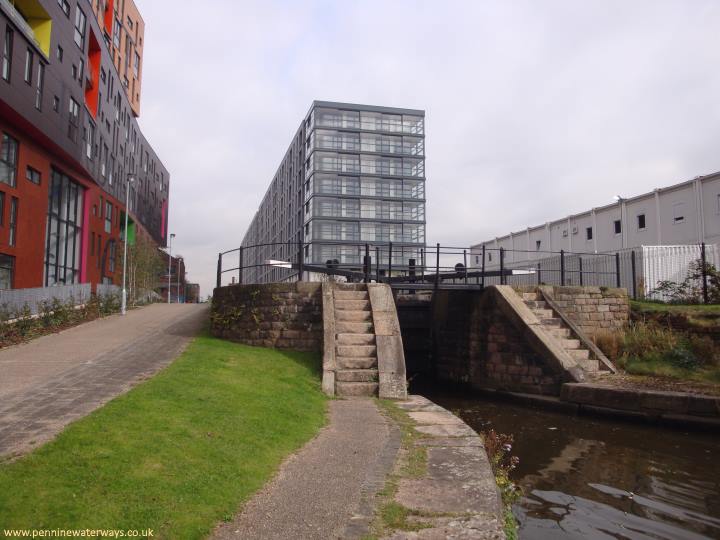 Lock 3.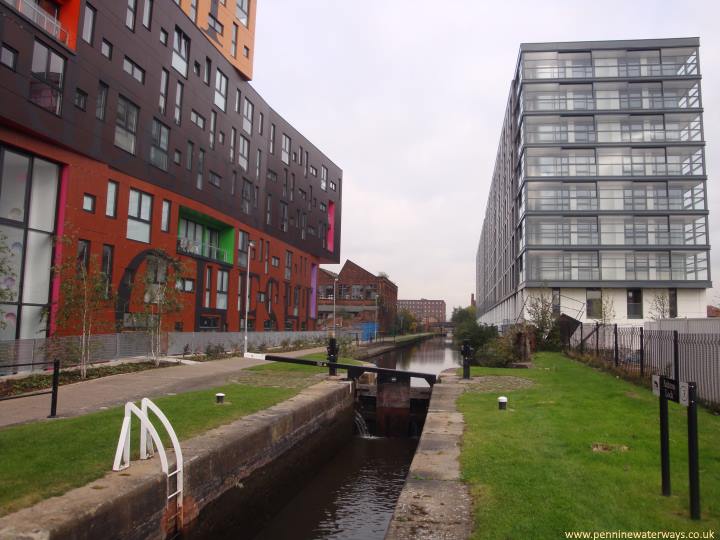 Lock 3, looking towards Carruthers Street bridge.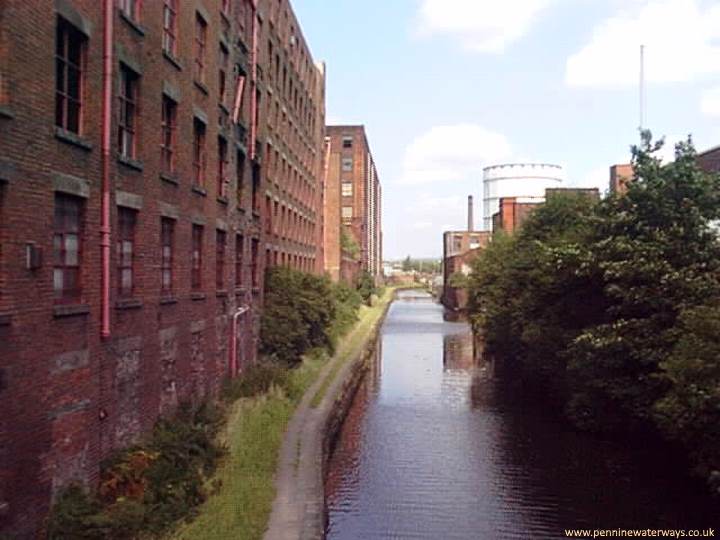 Looking from Beswick street, the canal is lined for a short distance with former mills. At one time both sides of the canal were lined with mills for a considerable distance. This photo was taken in 1999. Since then the towpath has been improved and the nearest mill has been demolished.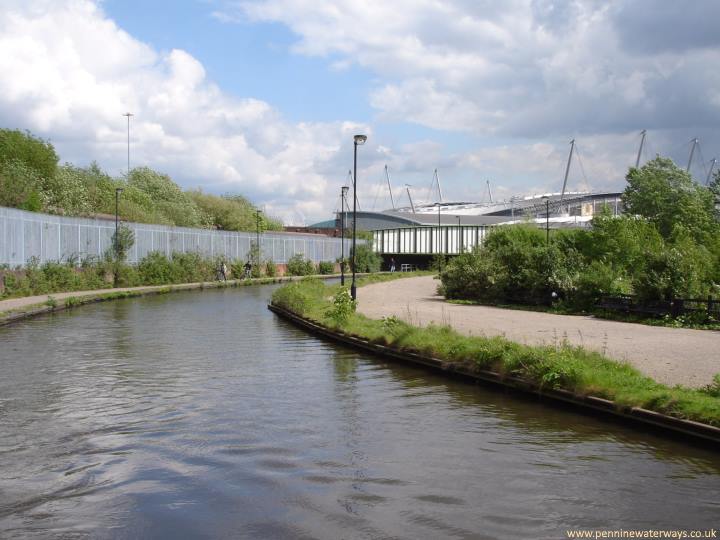 After Cambrian Street Bridge, the canal curves round towards a very low railway bridge. The River Medlock passes below the canal at the same point. In the background is the Sports City stadium, used in the Commonwealth Games.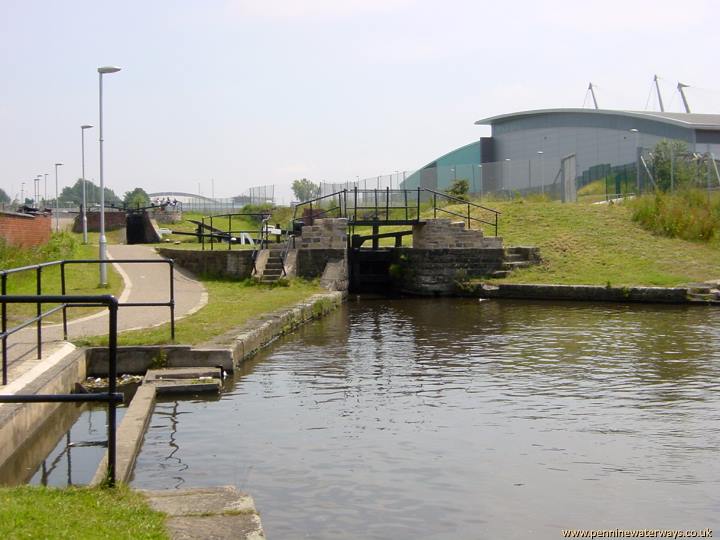 Approaching Beswick Locks (4 and 5). The levels have been altered in this area to cope with mining subsidence and this has resulted in Lock 4 having a fall of only 3 feet 6 inches.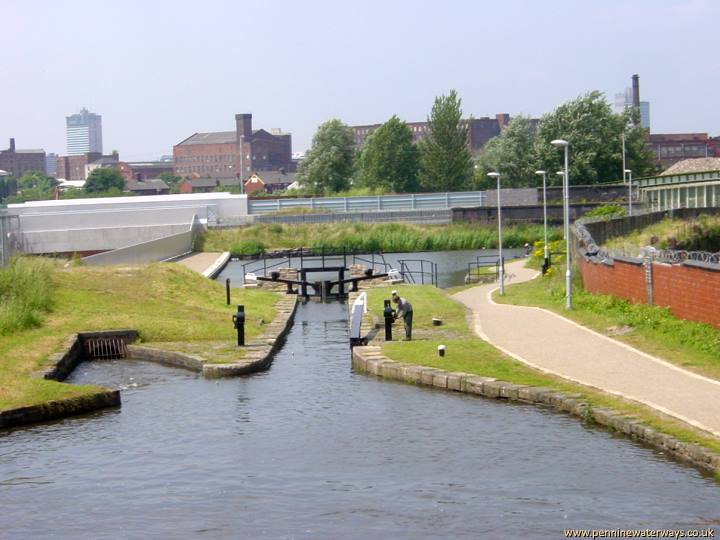 Looking back down to Lock 4, Beswick, with the mills of Ancoats and the modern offices in Manchester behind. Lock 4 is called Viaduct Lock because of its closeness to the railway viaduct in the background.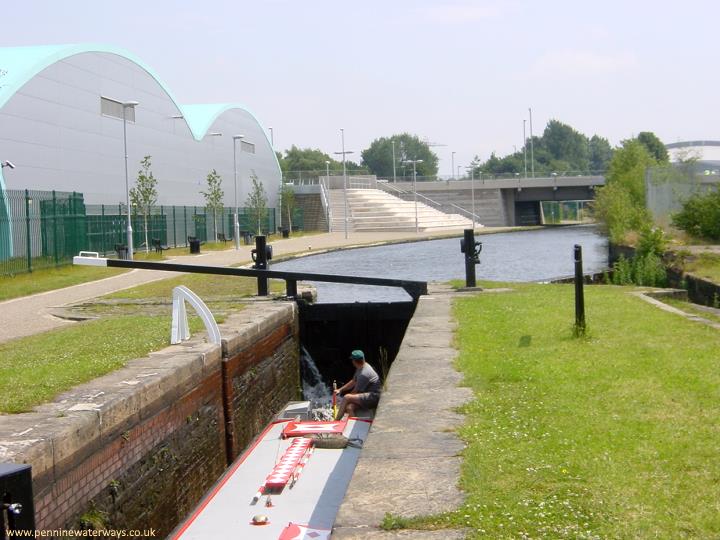 Lock 5, Beswick, looking east. Lock 5 was known as Nan Fox's Lock, possibly from an occupant of the lock keeper's cottage that stood here until 1898.