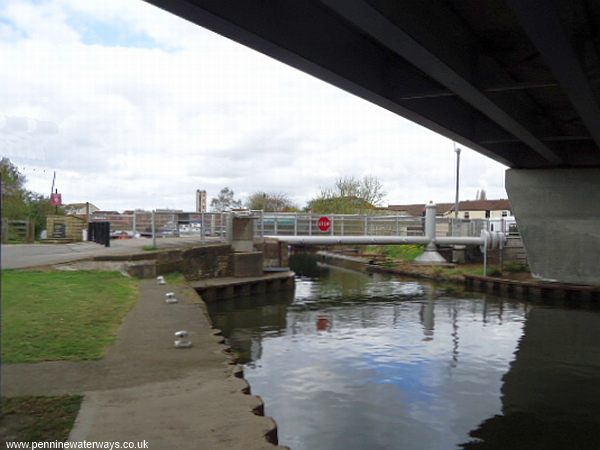 Pedestrian swing bridge below Thorne Bridge.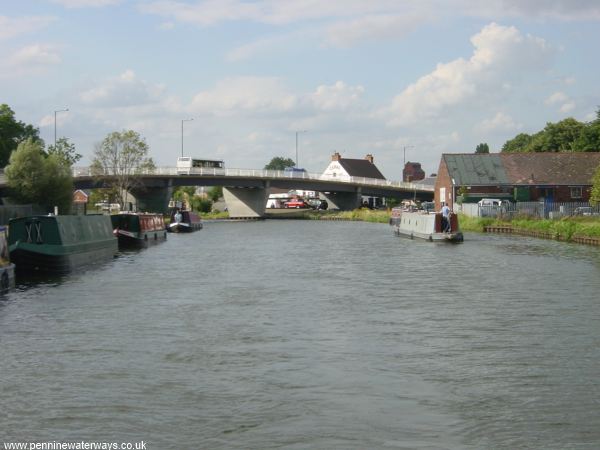 Looking back to Thorne Bridge.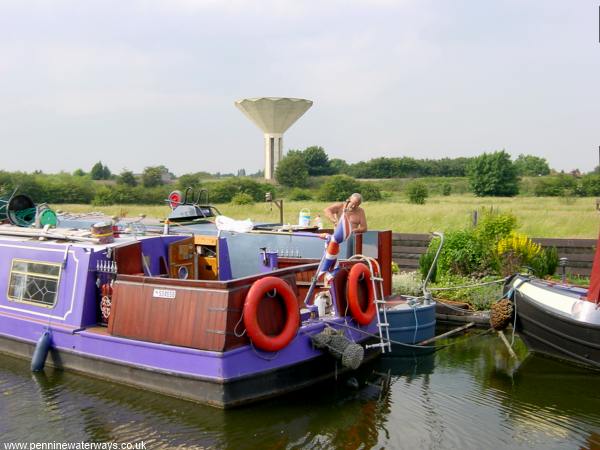 Moorings near Blue Water Marina, with Thorne's prominent water tower in the background.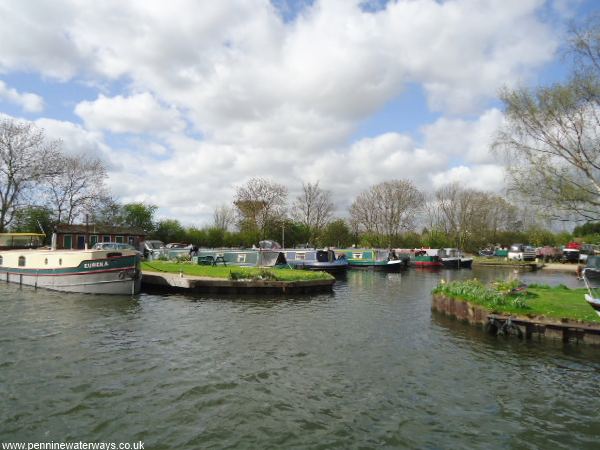 Blue Water Marina, with the water tower behind the trees.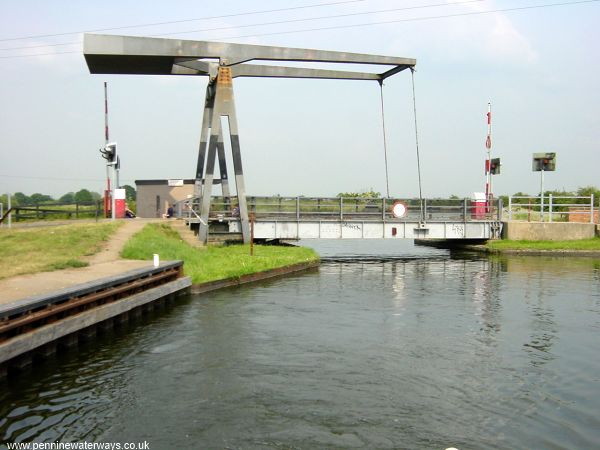 Wykewell Lift Bridge, east of Thorne.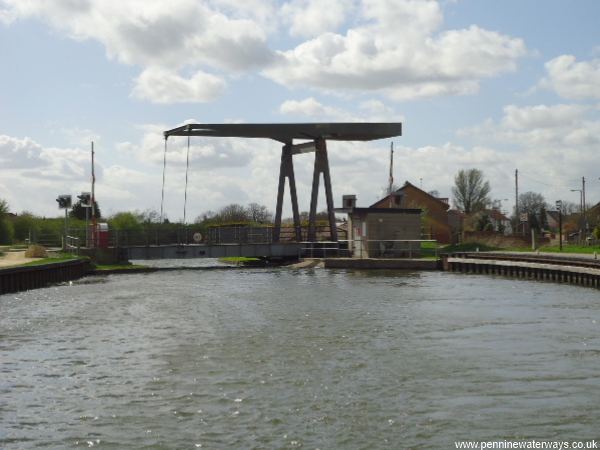 Looking back to Wykewell Lift Bridge.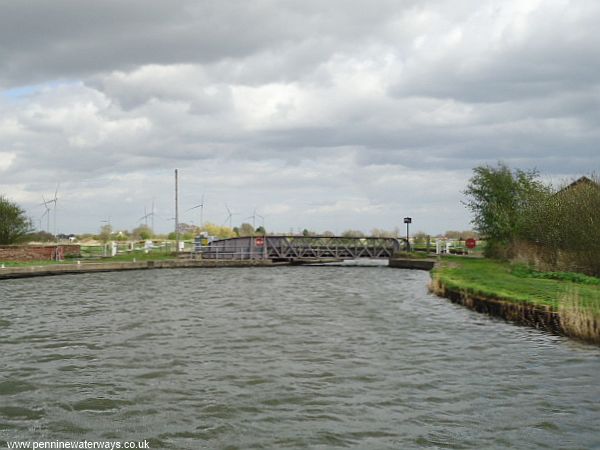 Just around the bend from Wykewell is Moor's Swing Bridge.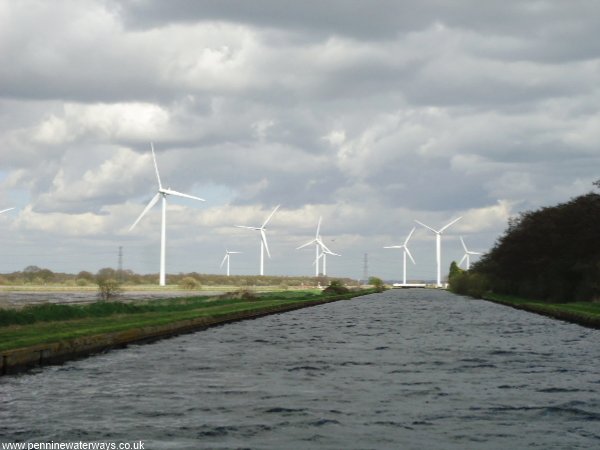 After leaving Thorne behind, the canal crosses a flat landscape for about 8 miles to Keadby, punctuated only by the A161 bridge at Crowle and a series of swing bridges. The railway line from Doncaster to Scunthorpe runs alongside the canal for most of this distance. The route passes across the largest expanse of lowland raised peat bog in the United Kingdom, with Hatfield Moors to the south of the canal and Thorne Moors (or Thorne Waste) to the north, extending to Goole and Swinefleet. A wind farm takes advantage of the exposed flat landscape.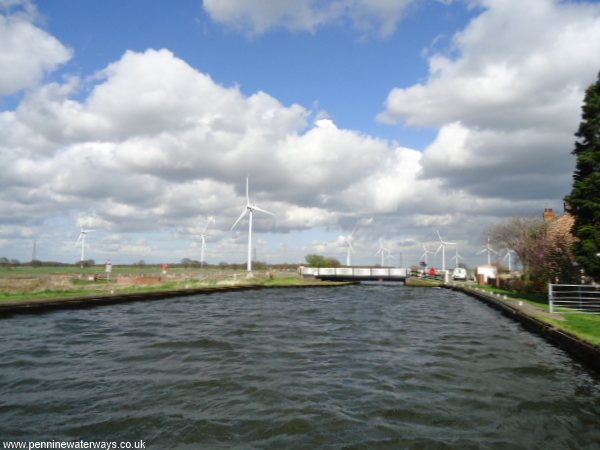 Approaching Maud's Swing Bridge.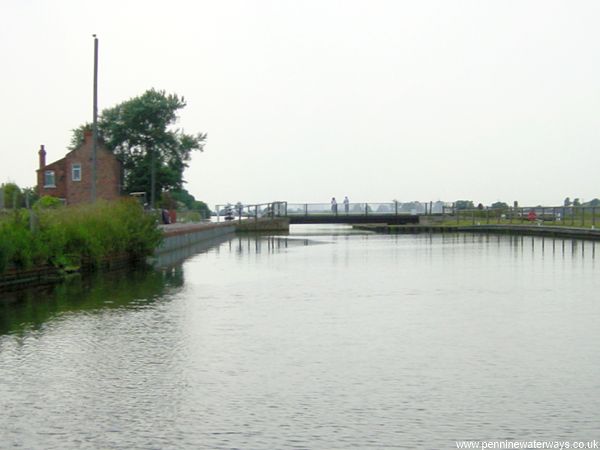 Maud's Swing Bridge.