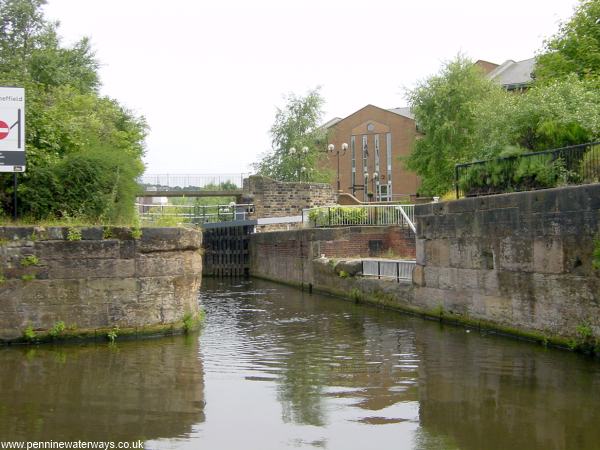 Looking back to Rotherham Lock.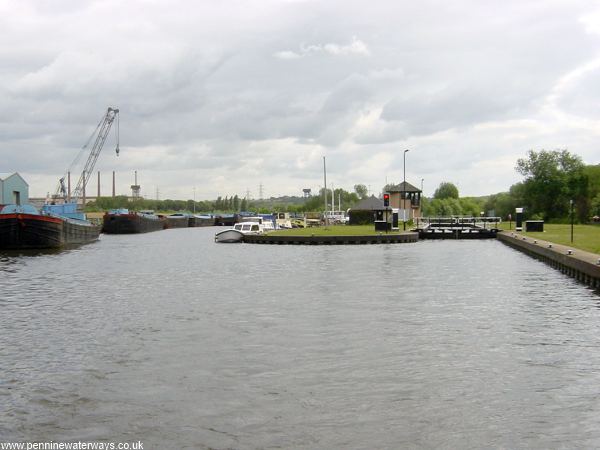 Approaching Eastwood Lock at the eastern end of Rotherham Cut. From here to the New Junction Canal, the locks have been modernised to take 700 tonne barges to and from Goole. The locks are electrically operated by boaters, using a key, unless a lock keeper is on duty.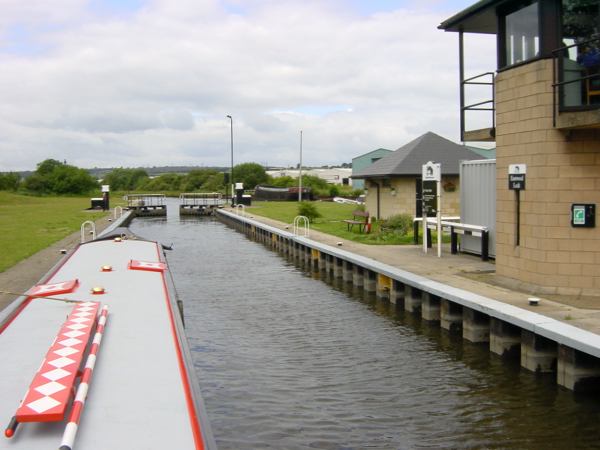 Eastwood Lock.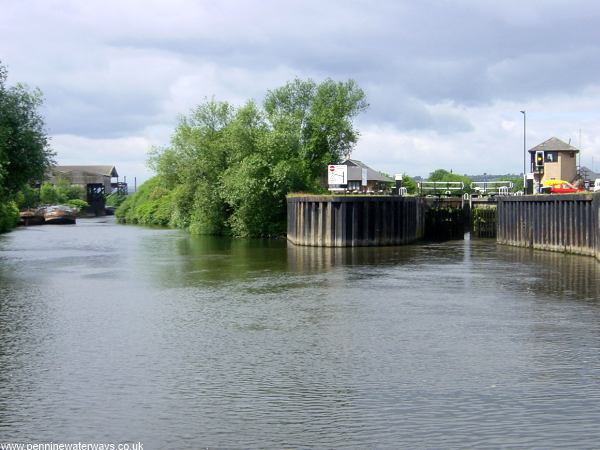 Looking back to Eastwood Lock from the River Don. Some loading staithes have been built along the river to the left.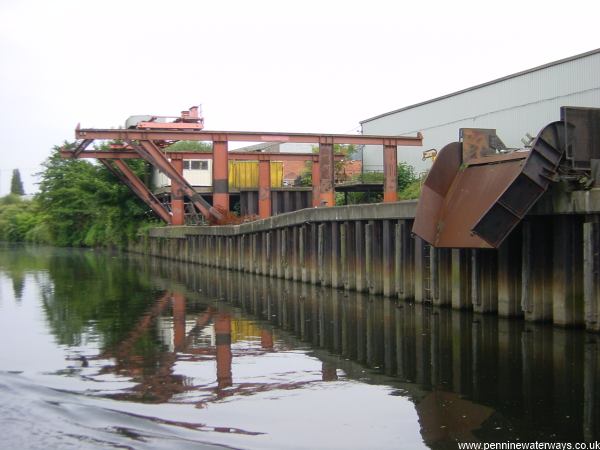 A loading crane and loading chute alongside the river below Eastwood Lock.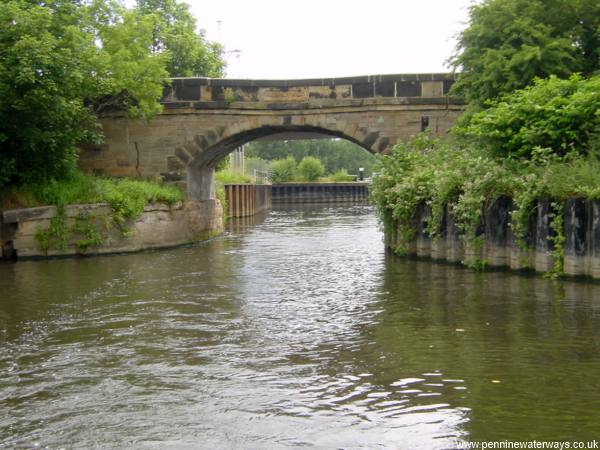 Wash Lane Bridge, looking very much the worse for wear, with the new viaduct that replaces it just visible behind, with a glimpse of Aldwarke Lock.