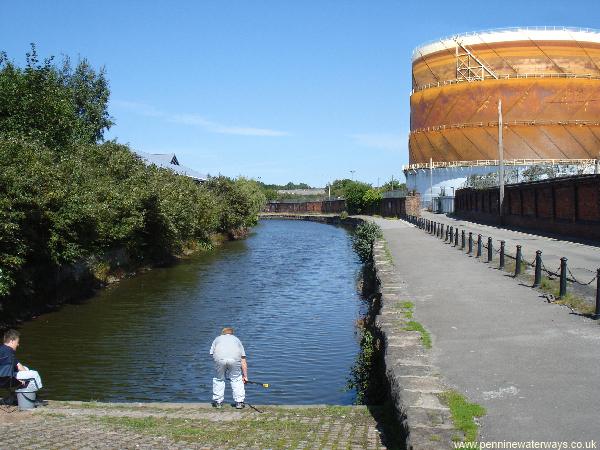 The canal north of Standish Street / Pocket Nook, St Helens.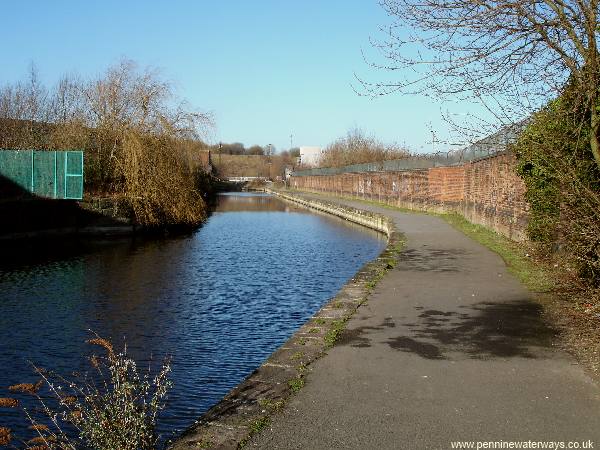 Looking north towards the New Double Lock.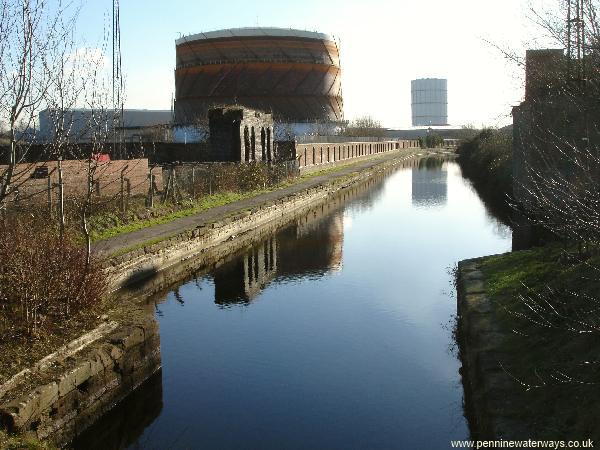 Looking back towards Standish Street.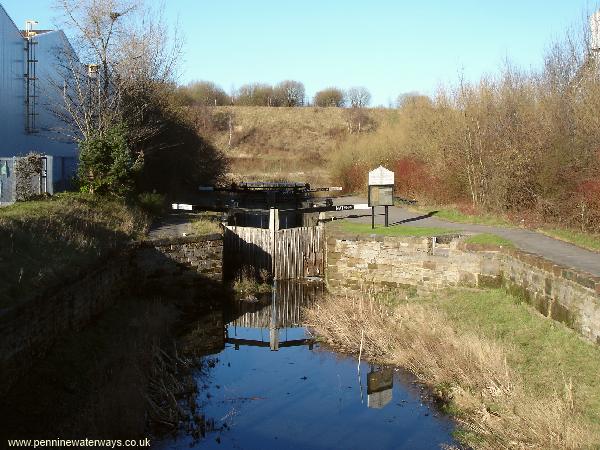 The New Double Lock, a two-rise lock staircase, built in 1770 (so-called because further along the canal is the Old Double Lock). In the background can be seen Burgy Banks.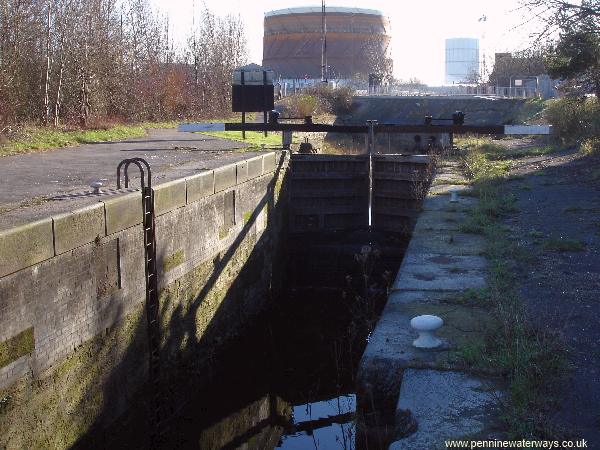 The New Double Lock. This lock staircase was restored between 1986 and 1992 by the canal society and the local council.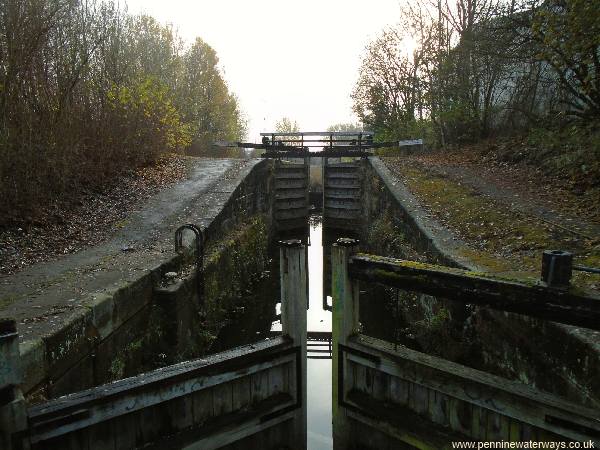 The New Double Lock.
A lock staircase is when two (or more) lock chambers are directly connected, sharing gates and forming a single structure. The gates seen in the distance are the 'top' gates of the lower lock chamber as well as being the 'bottom' gates of the upper lock chamber beyond.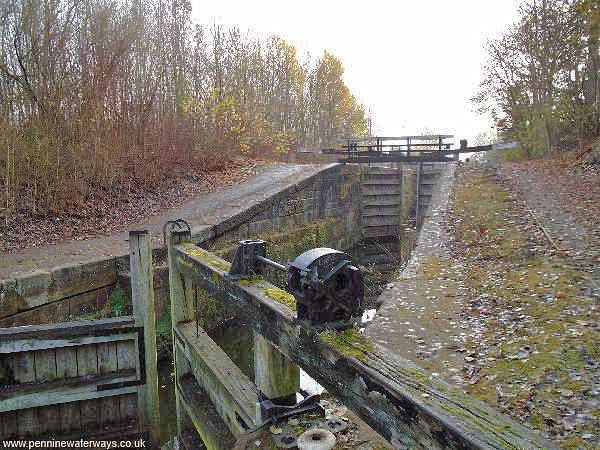 The New Double Lock.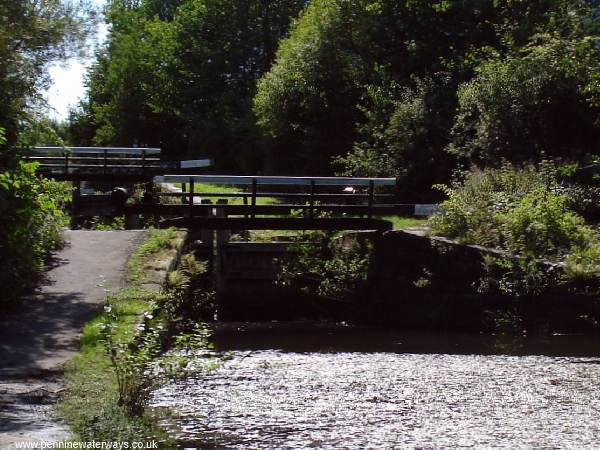 The New Double Lock.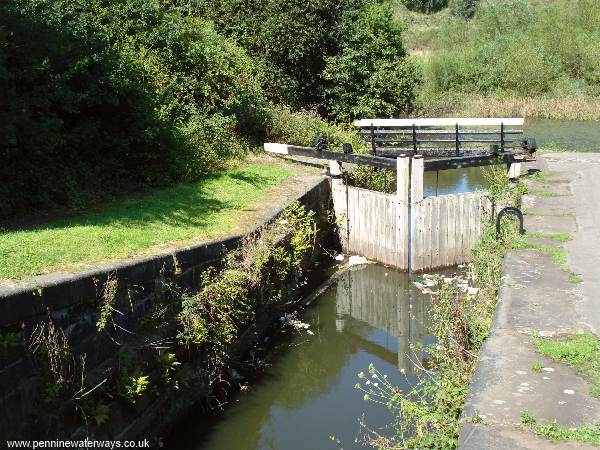 Below the New Double Lock is a T-junction, with the main line turning right towards Parr. To the left is the short branch to Gerard's Bridge.