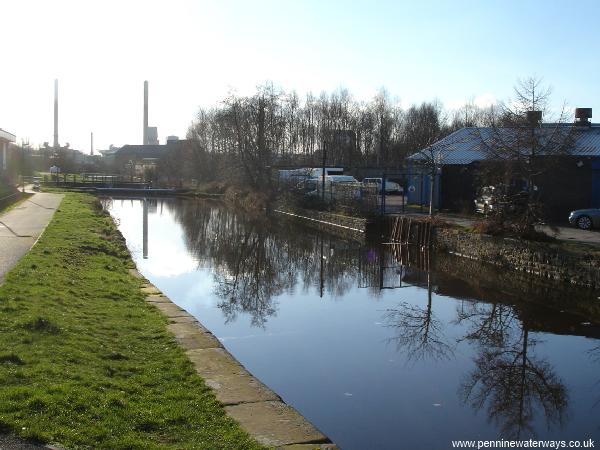 Looking back to the railway crossing from Church Street.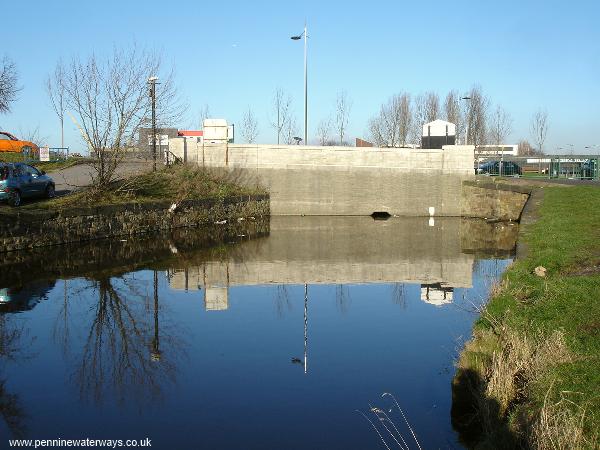 The structure on which the widened Church Street now crosses the canal. Originally the road crossed on a swing bridge, with a separate lift bridge alongside to carry trams.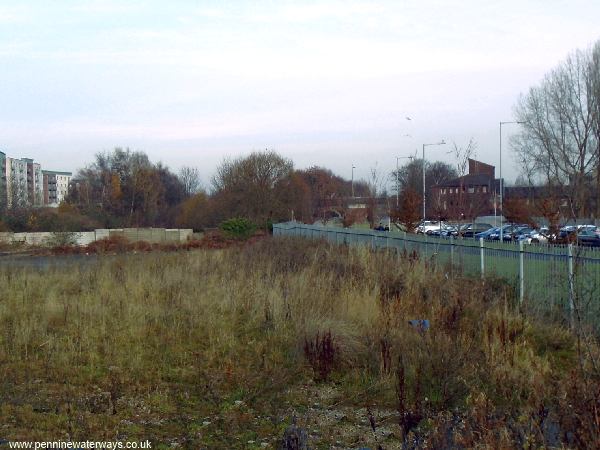 North of Church Street, the line of the canal is infilled as far as the railway arch in the distance. The walker must take a slight detour along a footpath beside the car park to the right of the fence.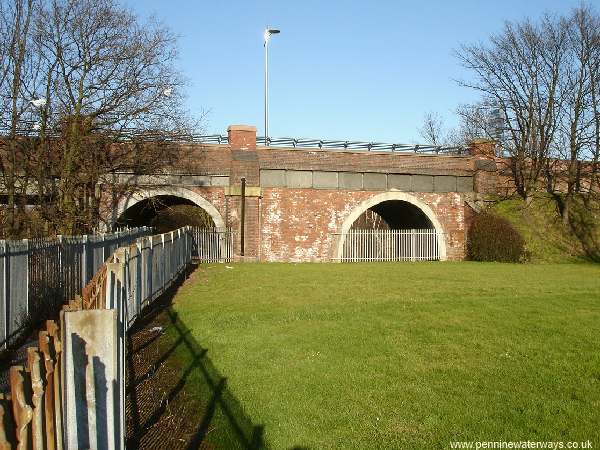 Beyond the car park, the footpath runs between fences, crossing the line of the canal, which heads for the right-hand bridge. The arches were built comparatively recently to strengthen the girder spans above.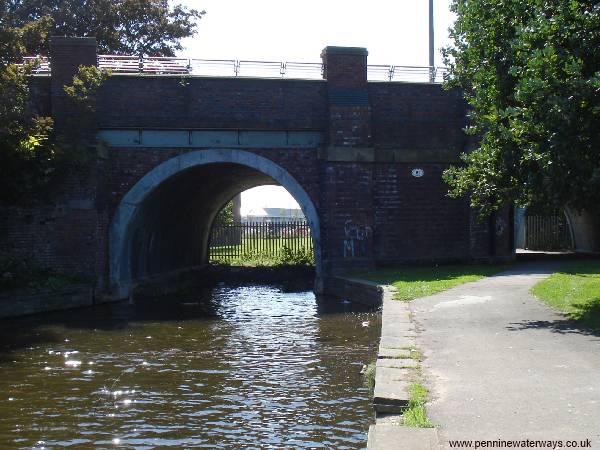 Corporation Street Bridge. The in-filled section of canal can be seen beyond. The towpath went through a separate arch. These were originally flat beam bridge spans, made into arches during work to re-open stretches of the canal.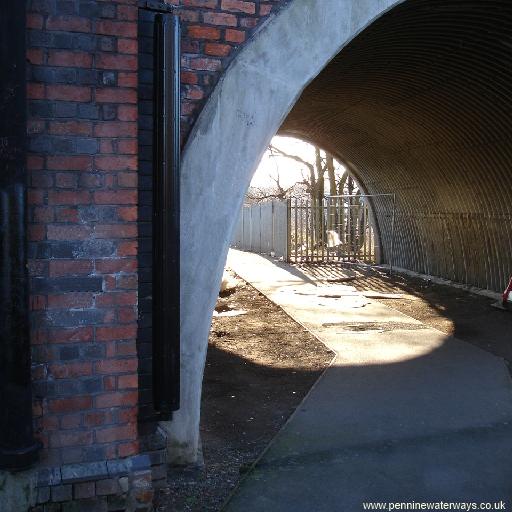 The towpath bridge below Corporation Street has been re-furbished and a wooden roller (that protected the brickwork from the rubbing of tow-ropes) has been attached. This is a replica of the original, which was removed for conservation, but is not in the original location.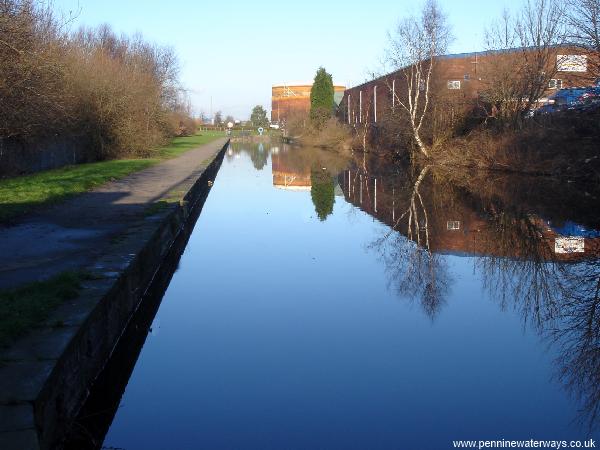 The section of canal to the north of Corporation Street has been restored.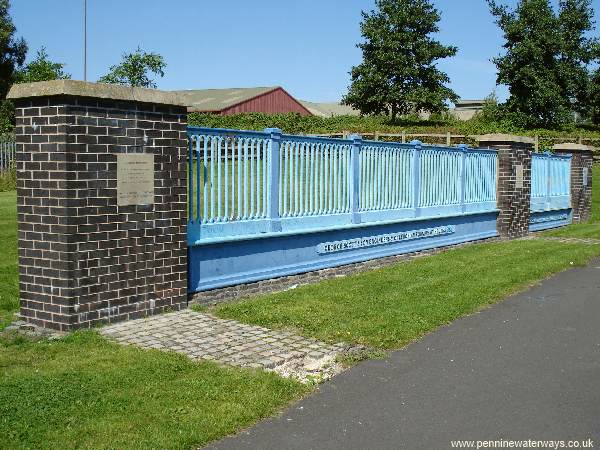 Railings cast for Standish Street railway bridge, which stood nearby, have been preserved and made into a canal-side feature.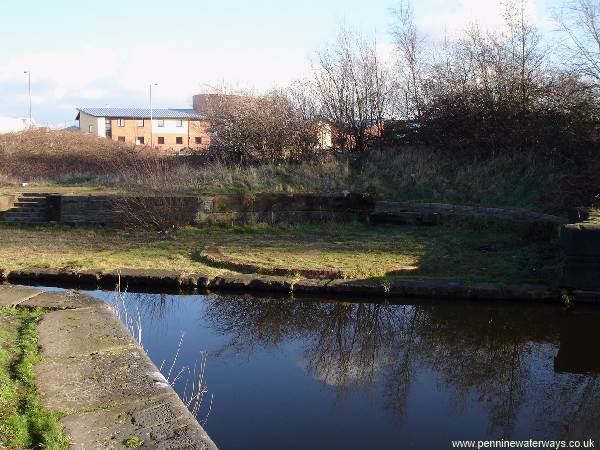 The base of a former railway swing bridge, just before Standish Street / Pocket Nook.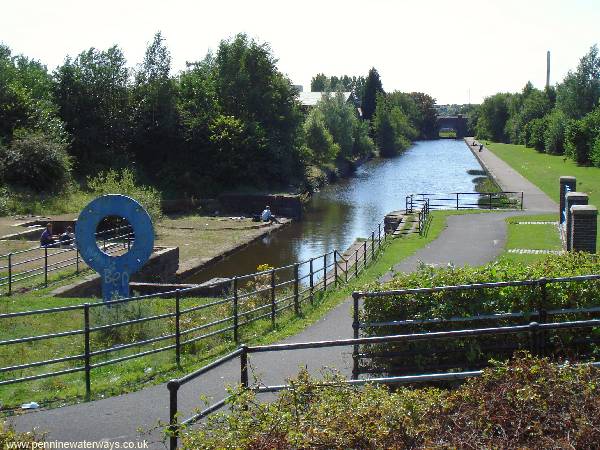 Looking back from Standish Street towards Corporation Street, St Helens. Originally a swing bridge stood here, but this was re-built several times. Standish Street now crosses the canal on an embankment.