<! -- Page Content -->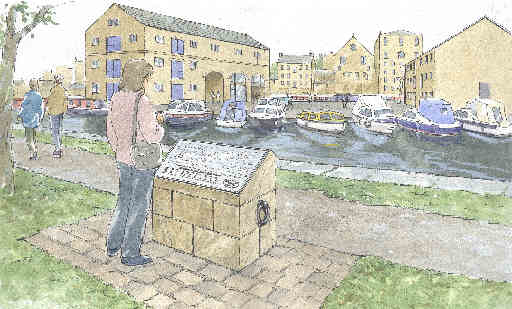 Looking across the Rochdale Canal to the Salt Warehouse (left) and the No. 4 Warehouse.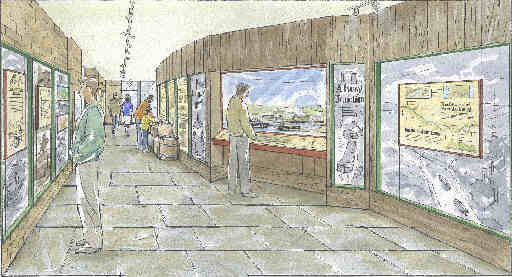 These pictures show the artist's impression of what the displays inside the Visitor Centre could look like.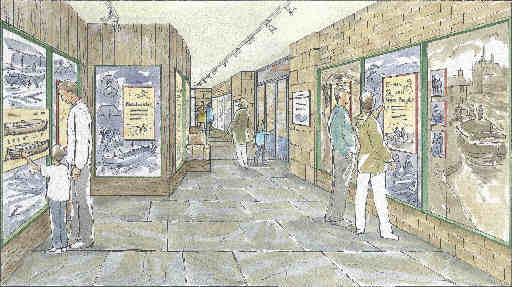 Plaques like the one shown above could be situated around the Wharf to help visitors understand the buildings and features and their history.

It is proposed to create a trail around the Wharf area enabling visitors to find features of interest. The trail could be indicated by markers such as this.




Make your opinions about the Wharf restoration known by completing a questionnaire available at Sowerby Bridge Library and Post Office and from Shire Cruisers' office.



Click here to visit the website of sculptor Roger Burnett.



The artist's drawings on these pages were provided by British Waterways.