<! -- Page Content -->
The images on this page and the next page show how Sowerby Bridge Wharf may look after restoration.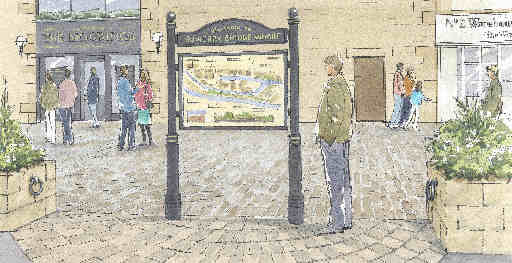 Approaching "The Moorings" and the previously restored No. 2 Warehouse.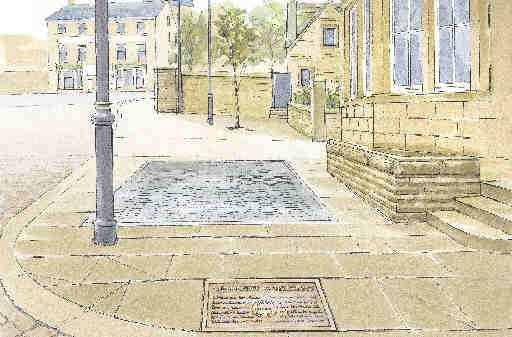 The Toll House (right) and the Weighbridge.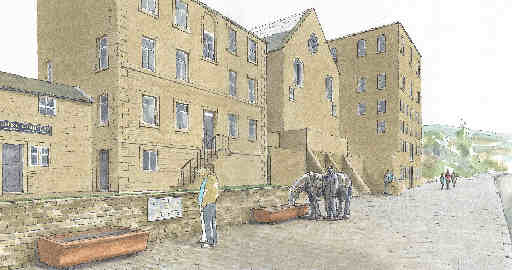 The Wharf Manager's Office, Calder House, the back of the Sunday School and Bolton Brow Chapel. A sculpture, possibly of a boathorse drinking from a trough, could be situated here. Behind the sculpture is the site of the Stables.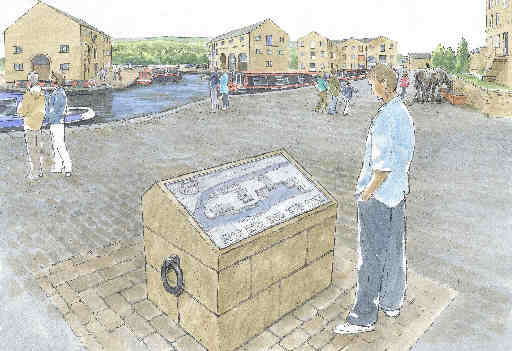 Looking across the Canal Basin towards the No. 4 Warehhouse, the Salt Warehouse and the No. 2 Warehouse.