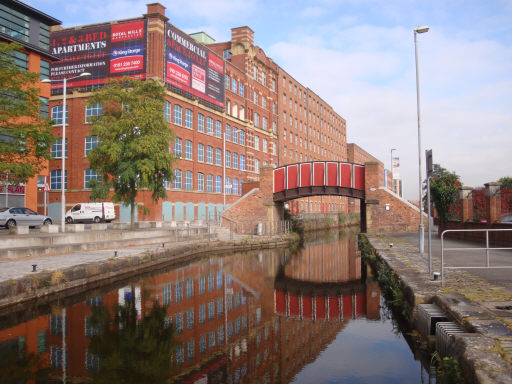 Kitty Footbridge, at Redhill Street, Ancoats.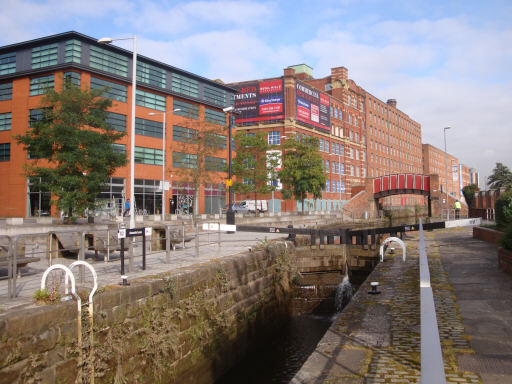 Looking east at Lock 82, Great Ancoats Street.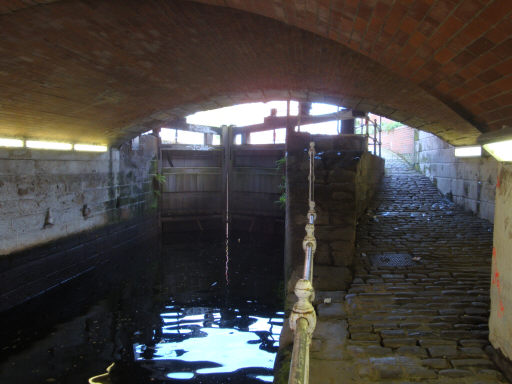 Bridge 89, under Great Ancoats Street, with cobbled ramp leading up to the side of Lock 82.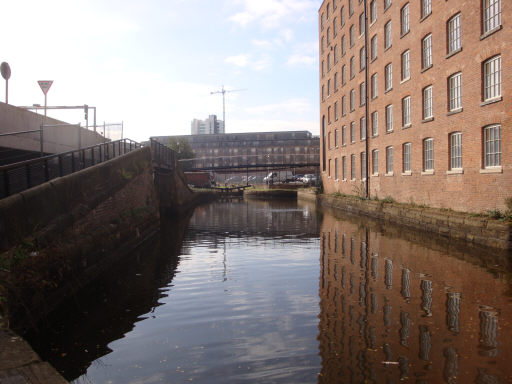 Looking from Bridge 89 towards Lock 83. On the left the towpath rises up over the blocked-up entrance to an old canal arm. Another arm, immediately after the mill, has also been filled in.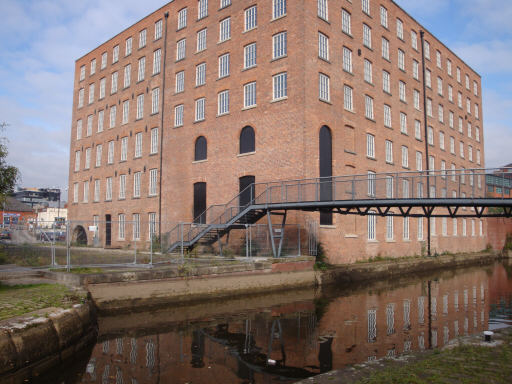 Brownsfield Mill is alongside the canal above Lock 83. An arm of the canal ran alongside the building and a boat-hole can be seen at the rear of the building. The mill has two claims to fame. This former cotton mill was also one of the earliest aircraft factories in the world, with A V Roe building aircraft on the lower floor between 1910 and 1913. The mill's chimney (around the other side but visible in a photo further on) was built in 1825 and is the oldest mill chimney in Manchester built with a staircase spiralling around it.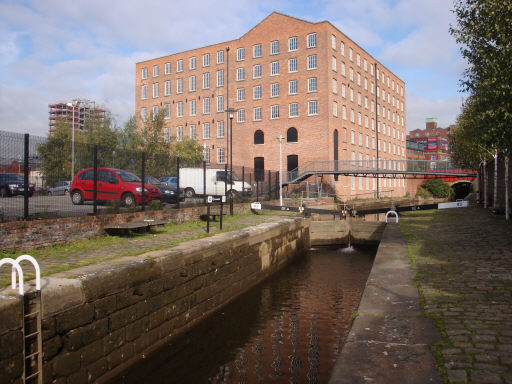 Lock 83, Brownsfield Lock, with Brownsfield Mill and Great Ancoats Street Bridge in the background.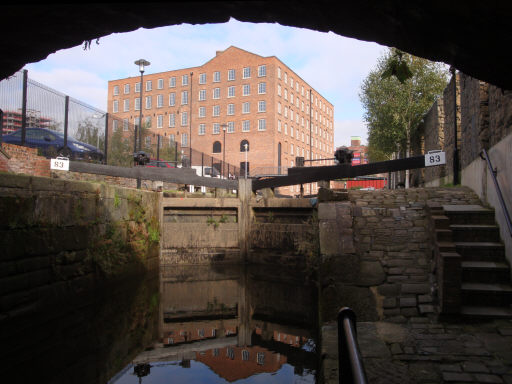 Lock 83 from below Tariff Street (formerly Leech Street) Bridge.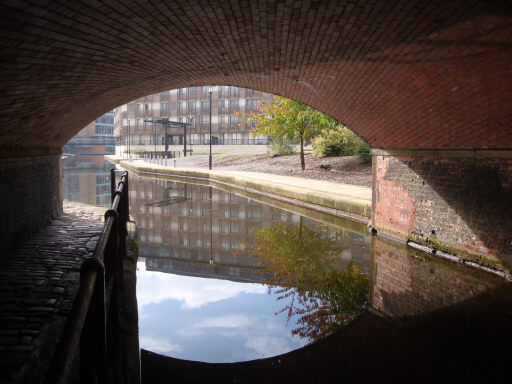 Looking towards Piccadilly Basin from below Tariff Street (formerly Leech Street) Bridge. The bridge is a skew bridge and the angled courses of brick can be clearly seen.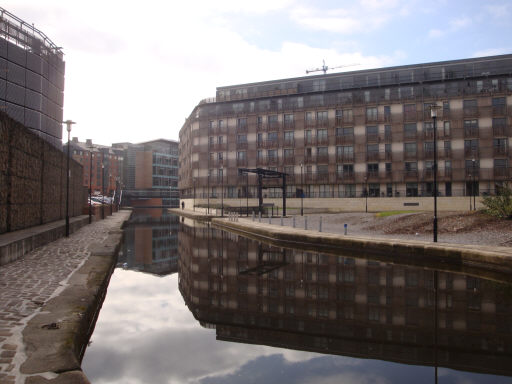 This length of canal is now known as Piccadilly Basin. Boats moor along here overnight before starting up the section of canal through Newton Heath and Failsworth.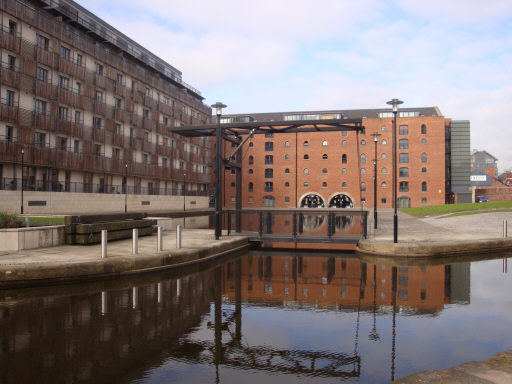 On the north side of the canal a converted warehouse and a modern apartment block line two sides of a somewhat sterile and inaccessible new basin.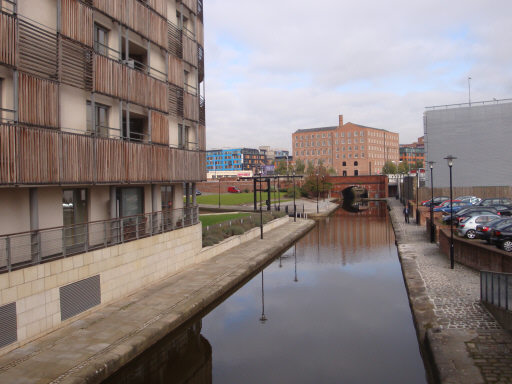 Looking back towards Brownsfield Mill with its historic chimney.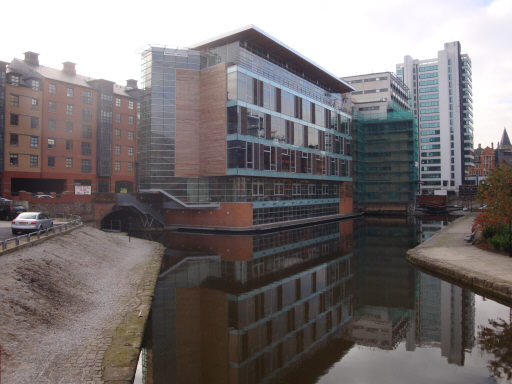 Ducie Street Junction, Piccadilly. The Ashton Canal leads off to the left under the bridge, while the Rochdale Canal continues ahead into Lock 84 and the start of the "Rochdale Nine".