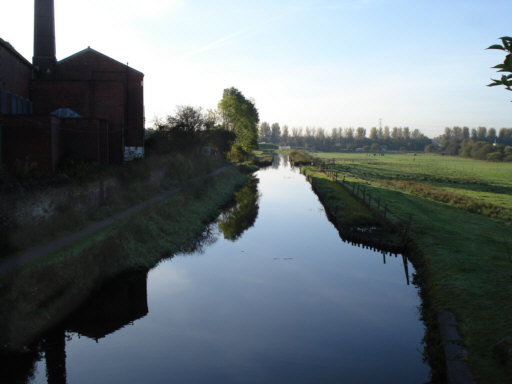 Looking from the bridge across the tail of Lock 52, Blue Pits Middle Lock, towards the M62 motorway.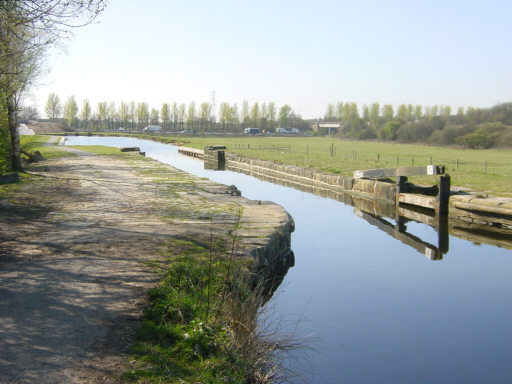 The original Lock 53. The canal originally dropped 9 feet at this lock, but its course was blocked by the motorway embankment ahead. When the canal was restored, it was kept at the higher level to run in a new channel that passed under the motorway in a culvert formerly used for farm access. A new lock was built on the other side of the motorway, where the canal re-joins its original course.
To see photos of the culvert as it was and of the work carried out to divert the canal,
see these pages
.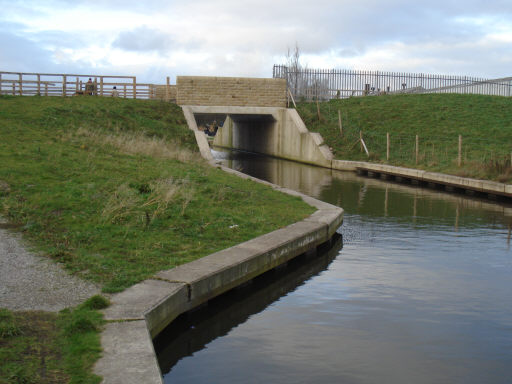 New bridge, built to provide access to land on the west side of the canal. The towpath crosses the bridge to change sides here. Originally a swing bridge crossed the canal roughly where the motorway now is.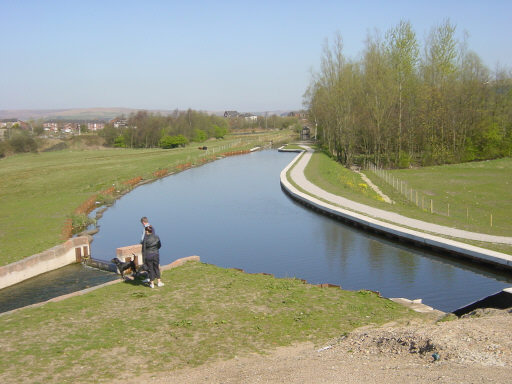 Looking back from the bridge towards the old Lock 53.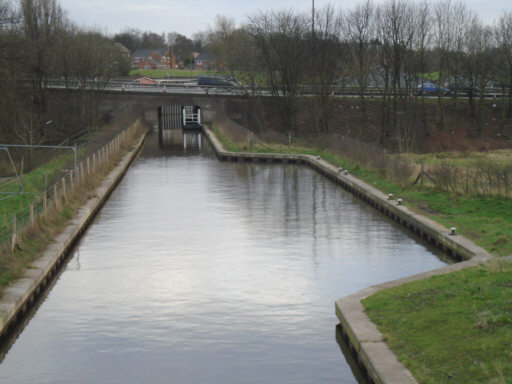 The towpath now runs on the right, towards the floating pontoon in the tunnel under the M62 motorway.
If a wide beam boat arranges to pass through, the pontoon is moved to the layby on the right, which is not a mooring for boats! In the event that the pontoon is not in place in the tunnel, towpath users will need to re-cross the bridge and walk eastward to Manchester Road, then turn right and walk around 400 metres to the Junction Inn, then turn right into Earl Street, to re-join the canal at Lock 53.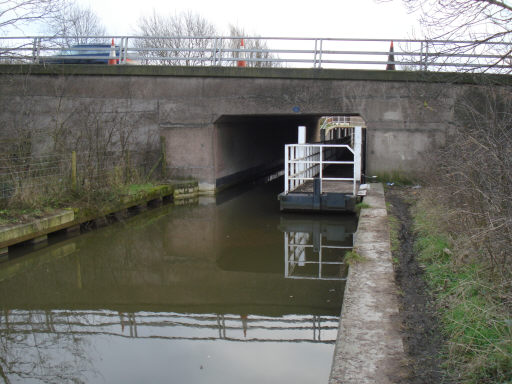 The floating pontoon that carries the towpath through the tunnel.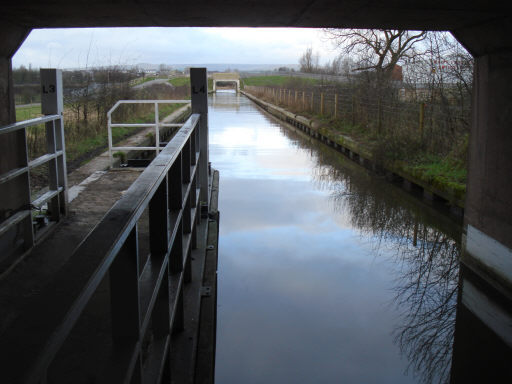 The floating pontoon that carries the towpath through the tunnel.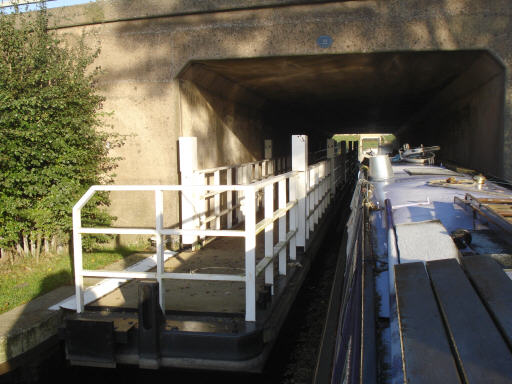 Sufficient room for a narrowboat with the floating pontoon in place.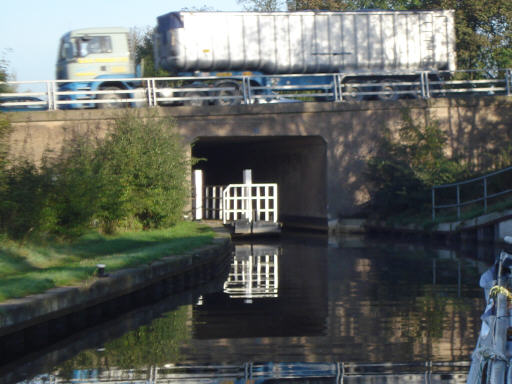 ...although it looks a little tight from this angle.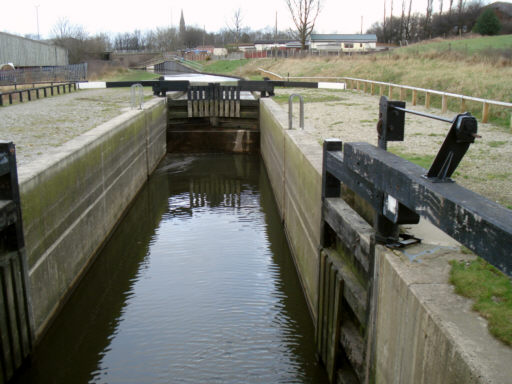 The new Lock 53 at Maden Fold that replaced Blue Pits Lowest Lock. The spire of St Martin's Church, Castleton, is seen in the distance