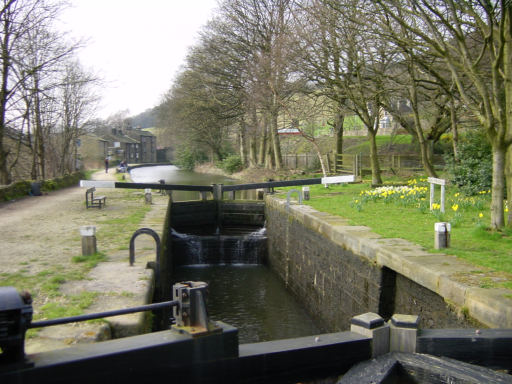 West from Brearley Higher Lock towards Brearley Bridge.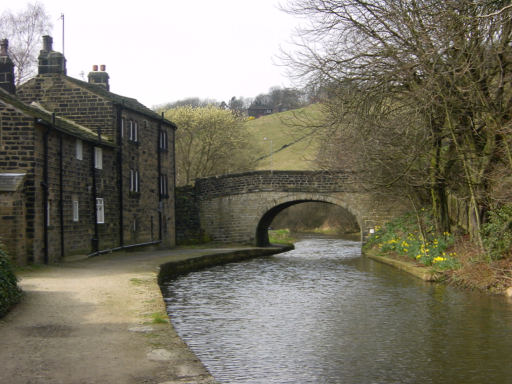 Brearley Bridge.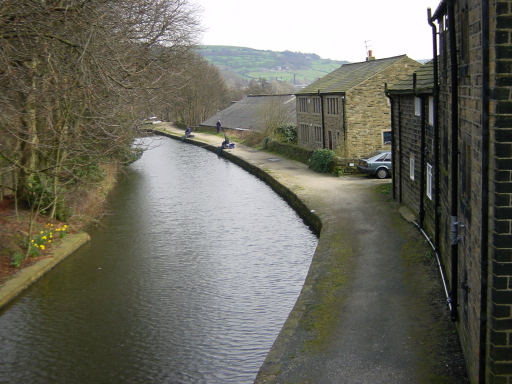 Looking back east from the canalside cottages at Brearley.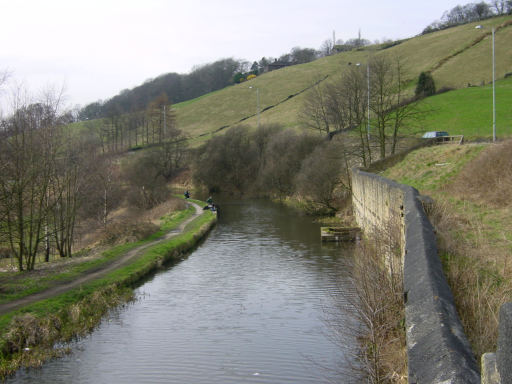 Looking ahead towards Mytholmroyd from Brearley.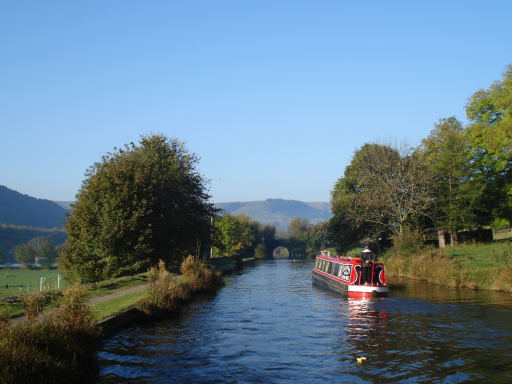 Looking towards Moderna Bridge.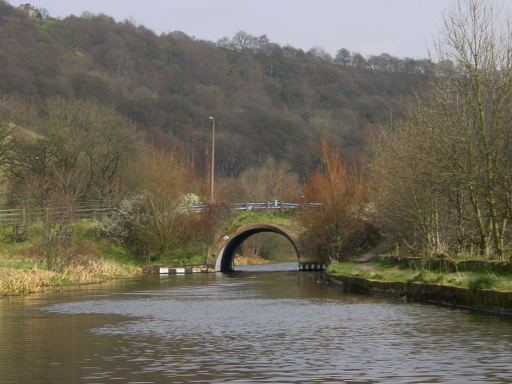 Moderna Bridge, on the site of the earlier Ewood Swing Bridge.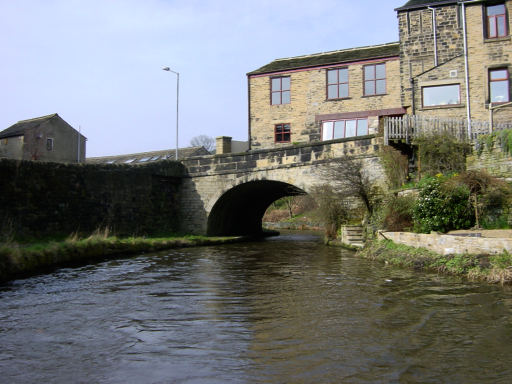 At Mytholmroyd the canal passes below a cottage built on the bridge.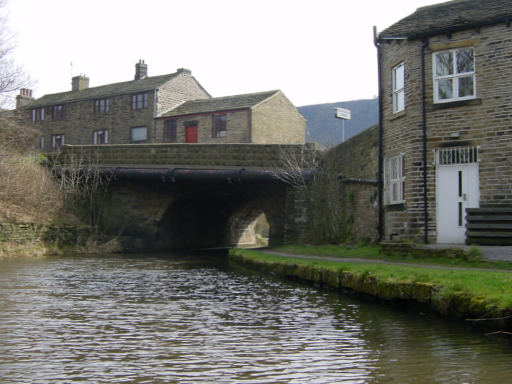 Looking back to the bridge at Mytholmroyd.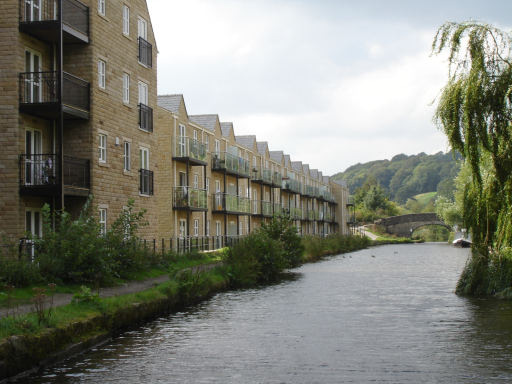 New canalside apartments at Mytholmroyd, approaching Broadbottom Bridge.