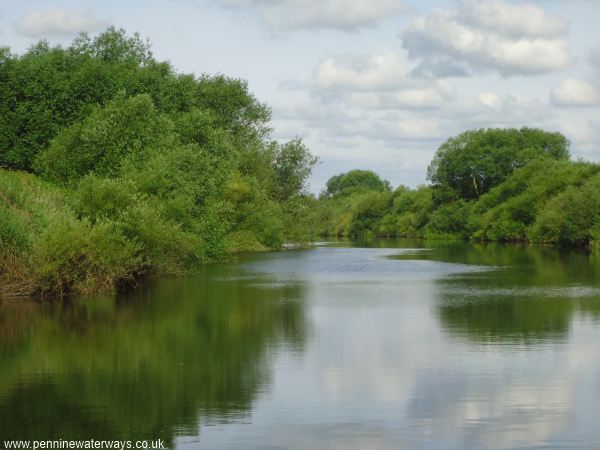 River Ouse near Overton.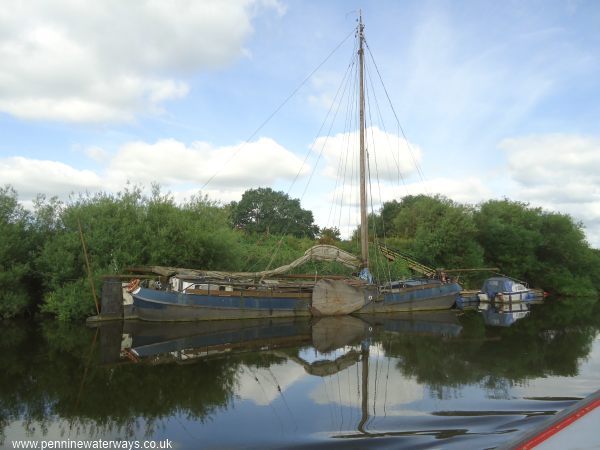 Dutch barge Elbrich moored at Red House Landing.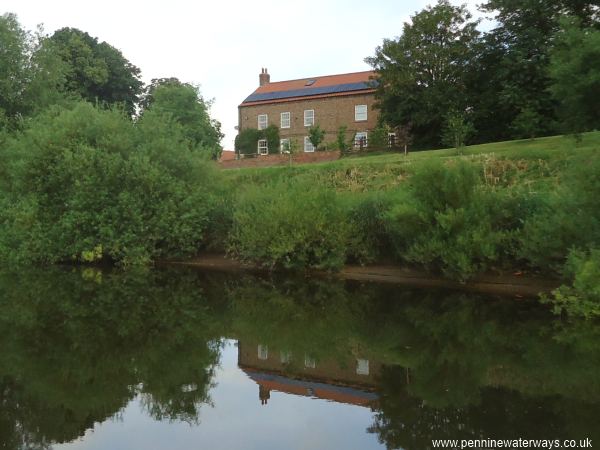 Passing Beningbrough.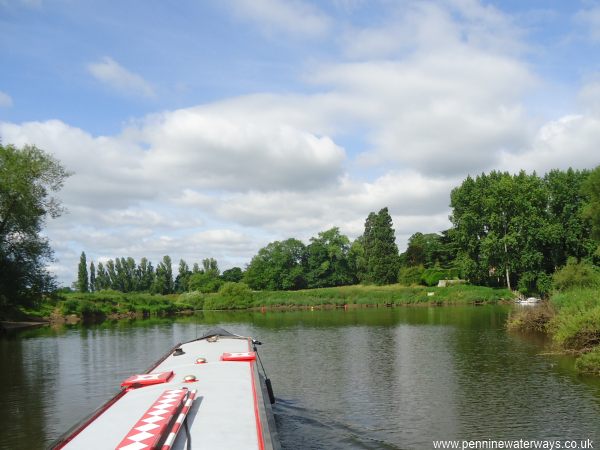 A mile beyond Beningbrough the Ouse makes a right turn, while the unnavigable River Nidd is straight ahead, marked by buoys. The little church of St Mary at Nun Monkton is hidden in the trees ahead.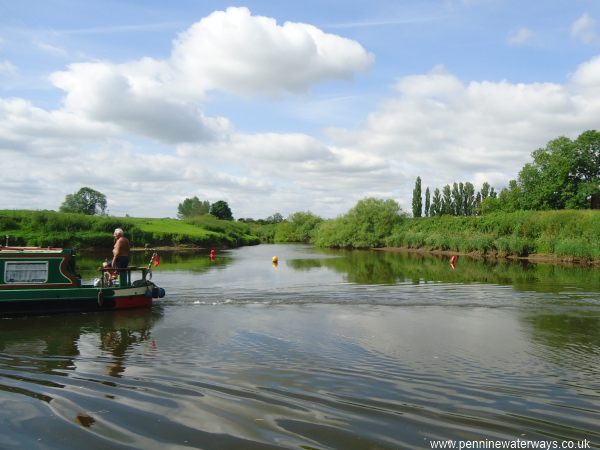 The mouth of the inviting but unnavigable River Nidd.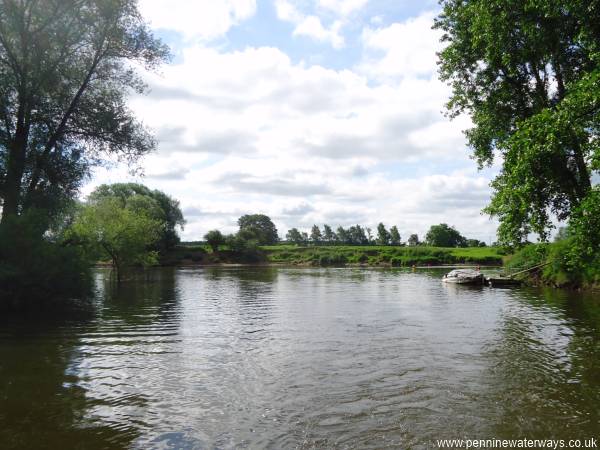 Looking back to the confluence of the Ouse and the Nidd. The Ouse turns left here, with the Nidd coming in from the right.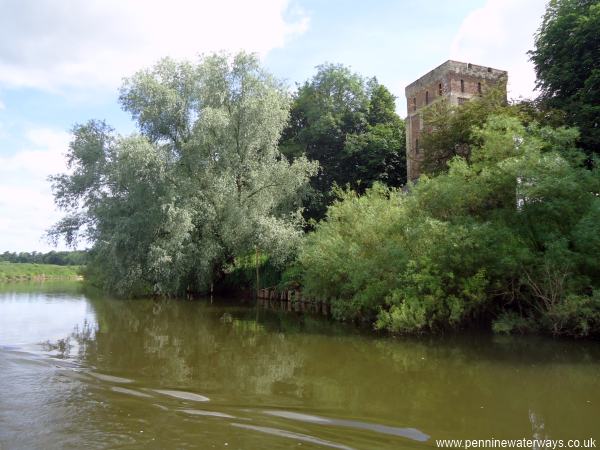 Pump House and Water Tower in the grounds of Beningbrough Hall on the east (right hand) bank.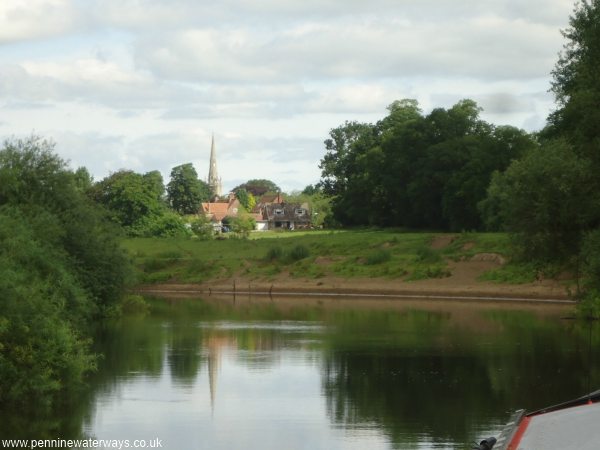 The village of Newton-on-Ouse appears ahead, dominated by the spire of All Saint's church.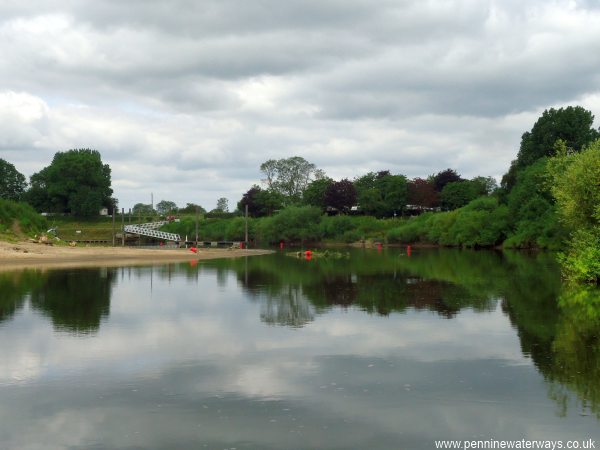 Around a wide bend Linton Lock appears.