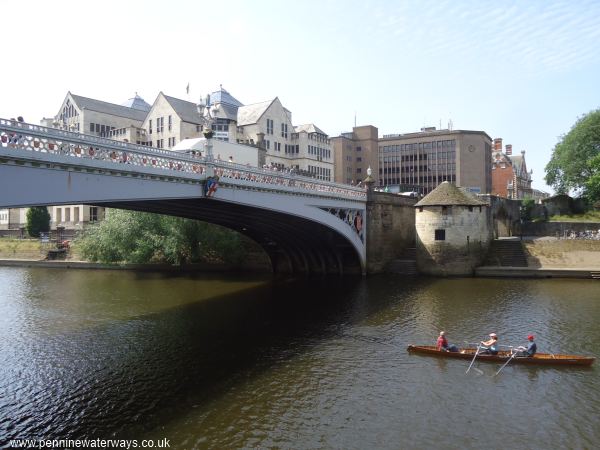 Lendal Bridge, York, opened in 1863 to replace a rope-operated ferry.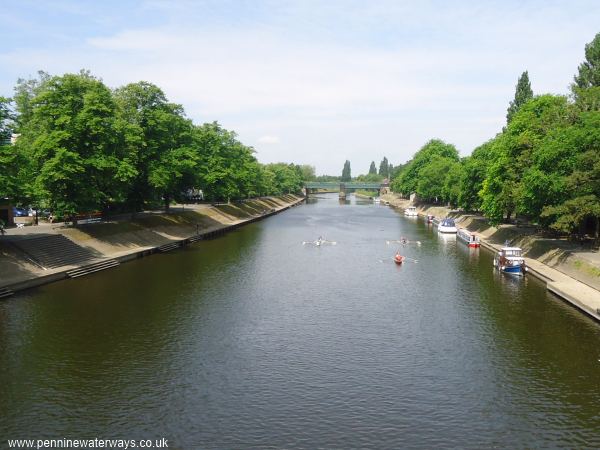 Looking north towards Scarborough Bridge from Lendal Bridge. The river north from here can be busy with rowing clubs practising.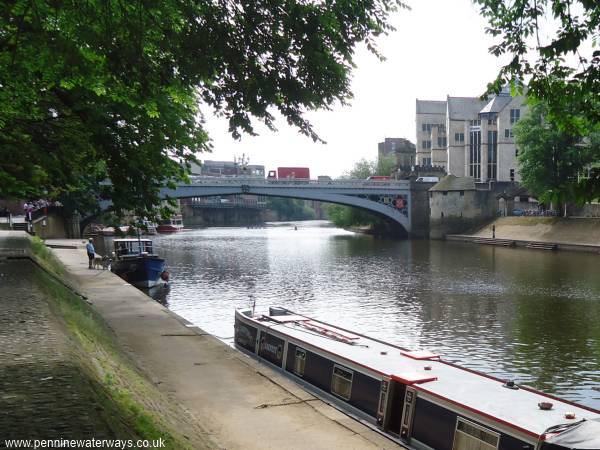 Lendal Bridge from the Museum Gardens moorings, York.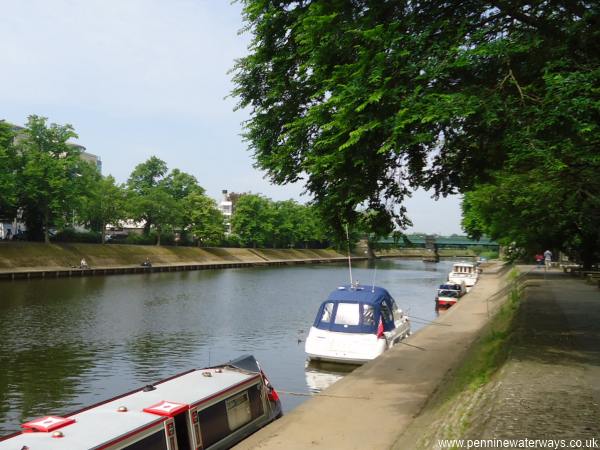 Scarborough Bridge from the Museum Gardens moorings. The Museum Gardens moorings on the right are usually regarded as the best place for visiting boats to moor in York. There have, though, been a small number of instances of boats being cast adrift, so visitors would be advised to use a chain, as long as there is no prospect of a flood.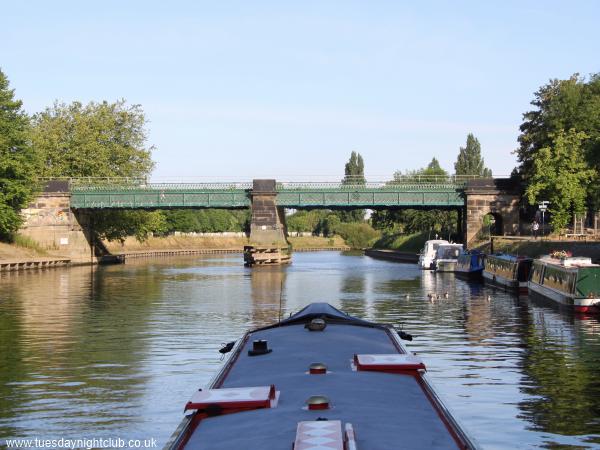 Scarborough Bridge carries a footpath and the railway from York to Scarborough.
Photo: Neil Arlidge.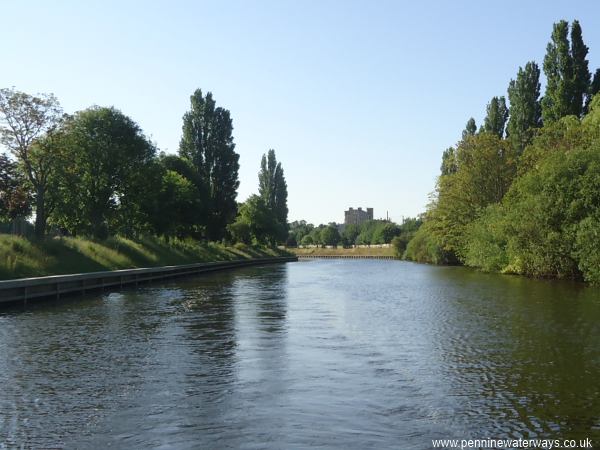 North of Scarborough Bridge the river passes through green open areas as the suburbs of York move back away from the flood plain.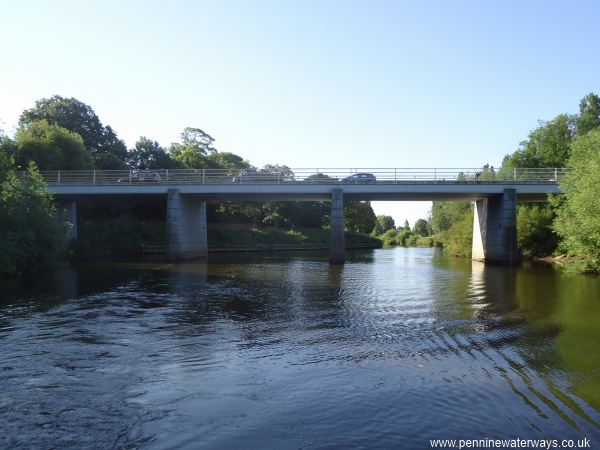 Clifton Bridge provides an important and busy link between York's northern suburbs.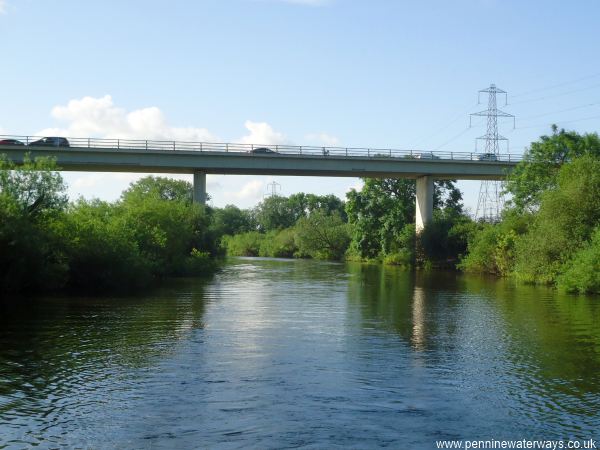 York's northern by-pass crosses on a high viaduct.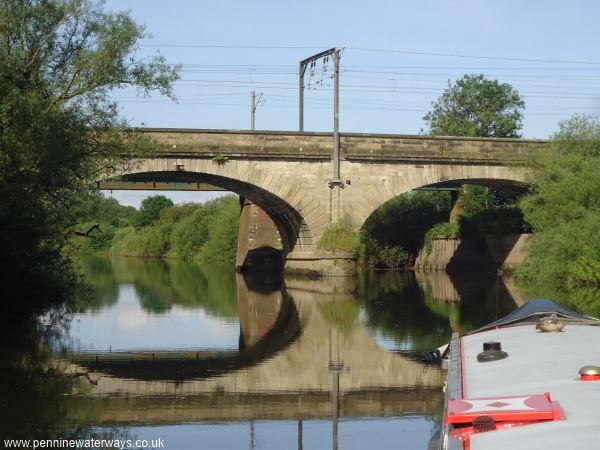 The old and new Skelton Bridges carry the East Coast Main Line railway.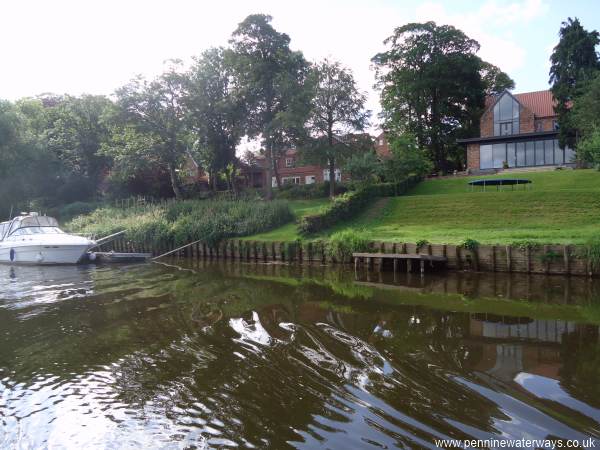 Riverside houses at Nether Poppleton.