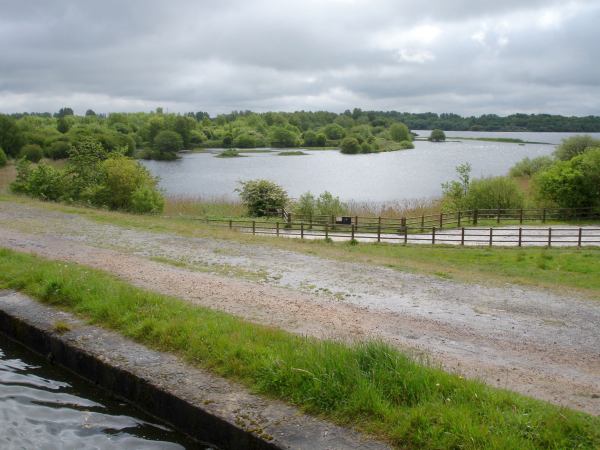 To the south of the canal is Pennington Flash.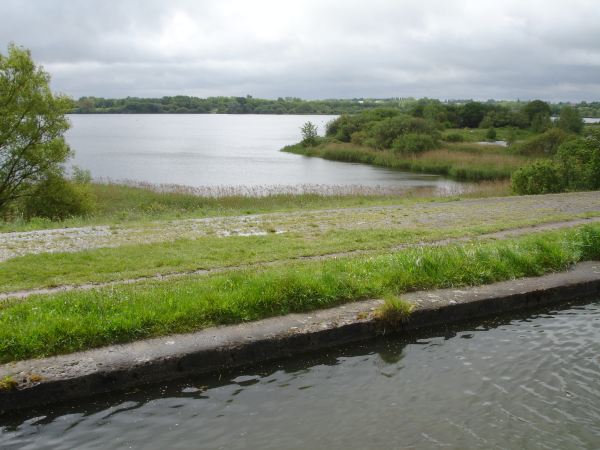 Pennington Flash seen from the canal, making this a stunning mooring spot.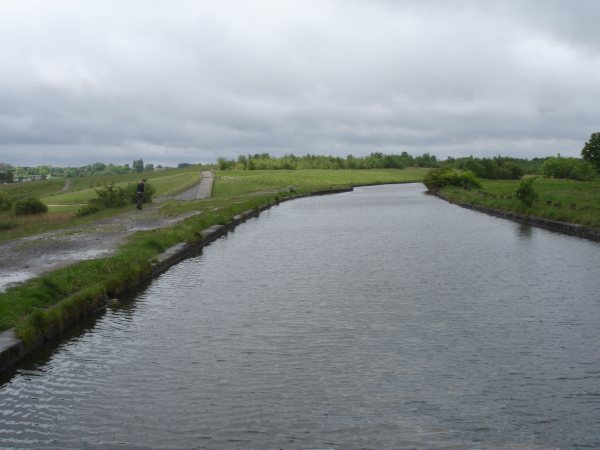 Looking back towards Plank Lane from above Pennington Flash.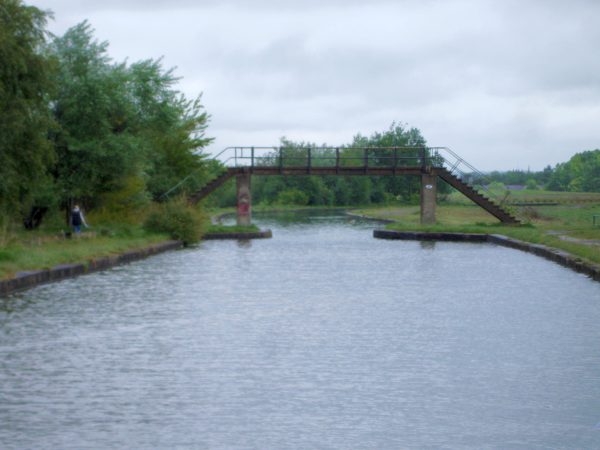 Common Lane Bridge.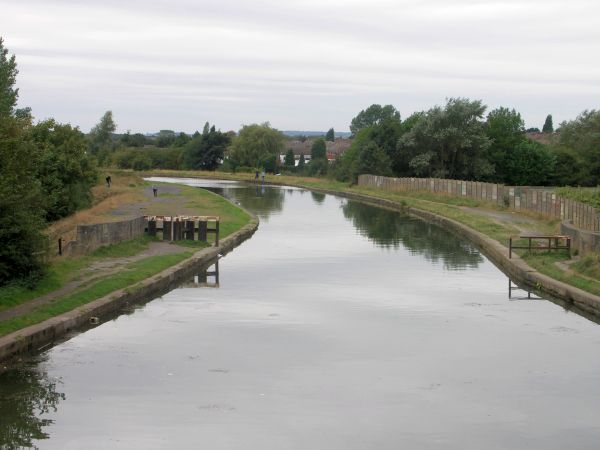 Looking back towards Pennington Flash from Springfield Bridge, Leigh. A stream passes below the canal through a small aqueduct.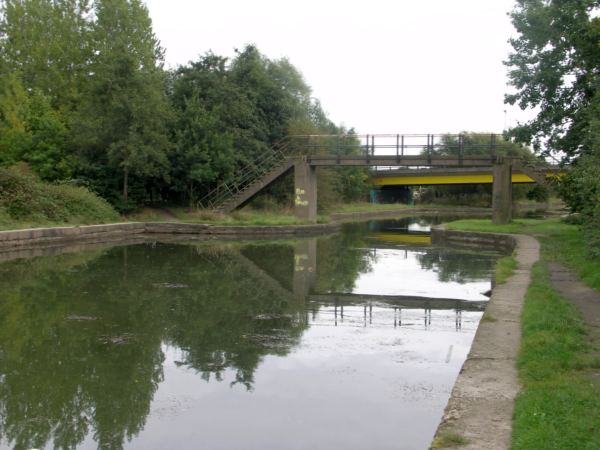 Springfield foot bridge, Leigh, with the A579 Atherleigh Way behind.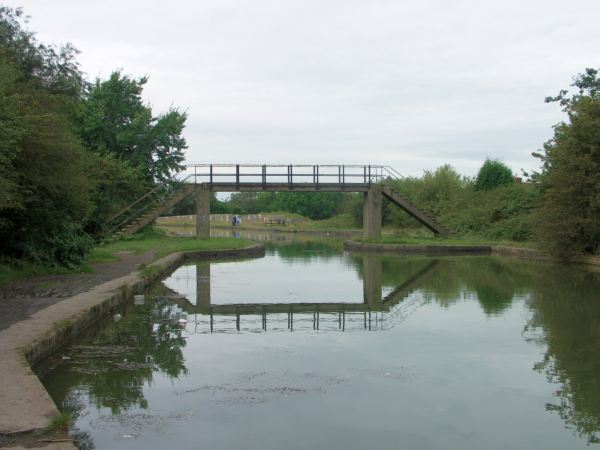 Springfield foot bridge, Leigh.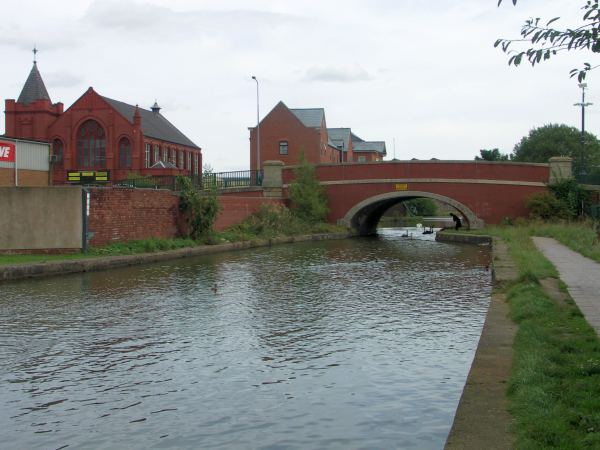 Approaching Leigh Bridge, where the Leigh Branch of the Leeds and Liverpool Canal has an end-on junction with the Bridgewater Canal. The busy town centre, with its shops, market and pubs, is just a short walk from this bridge.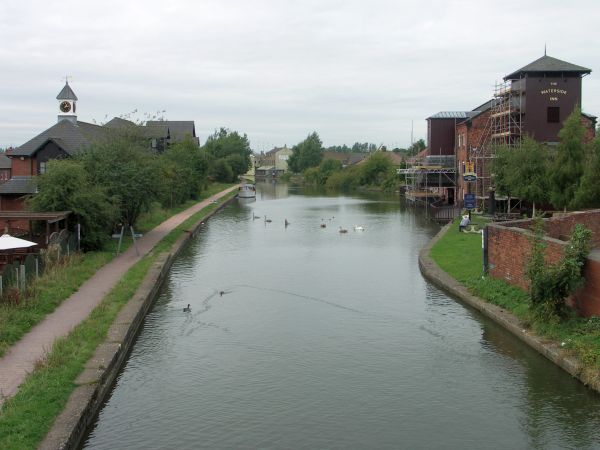 Looking back from Leigh Bridge towards Wigan, with the Waterside pub on the right.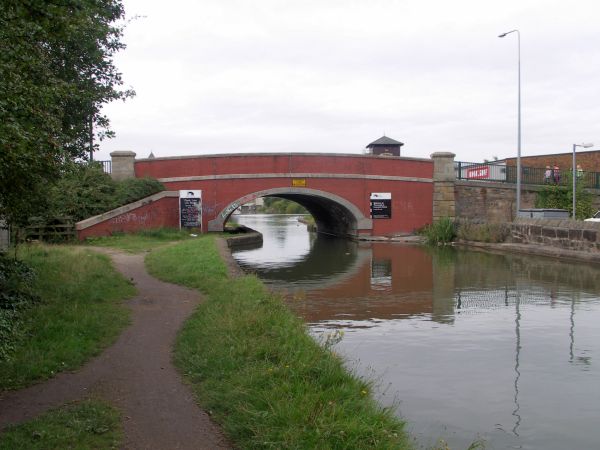 Leigh Bridge, looking west from the Bridgewater Canal, showing the sign welcoming boaters to the Leeds and LIverpool Canal.