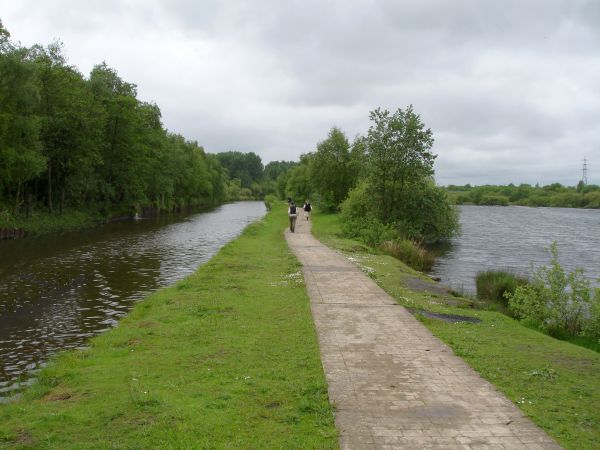 Looking back westwards, with Ince Moss Flash on the other side of the towpath.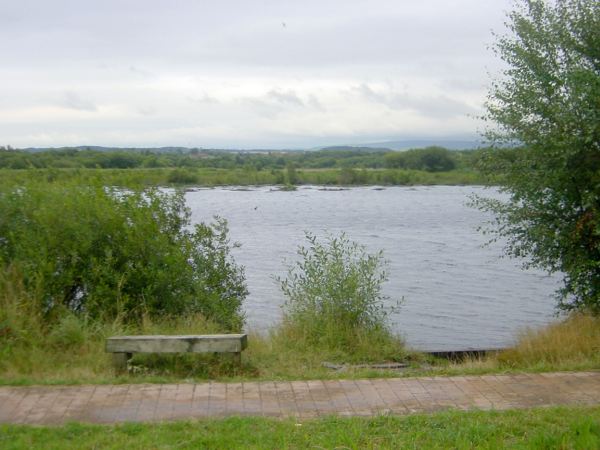 Looking northwards across the flash at Ince Moss, with Winter Hill in the far distance.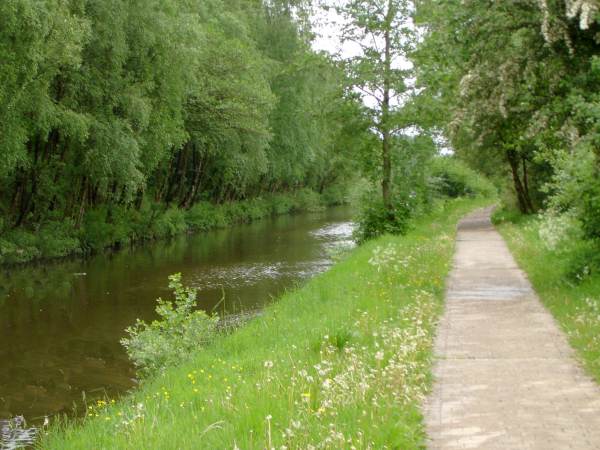 Looking back at Ince Moss.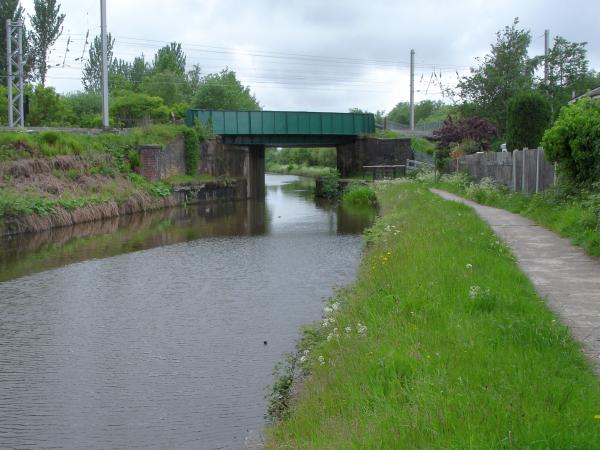 The West Coast Main Line railway crosses the canal at Bamfurlong, on its way from London to Glasgow.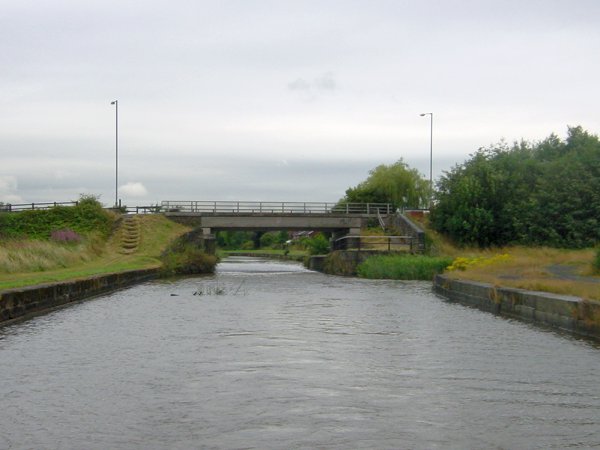 Bamfurlong Bridge, where the towpath changes back to the south side.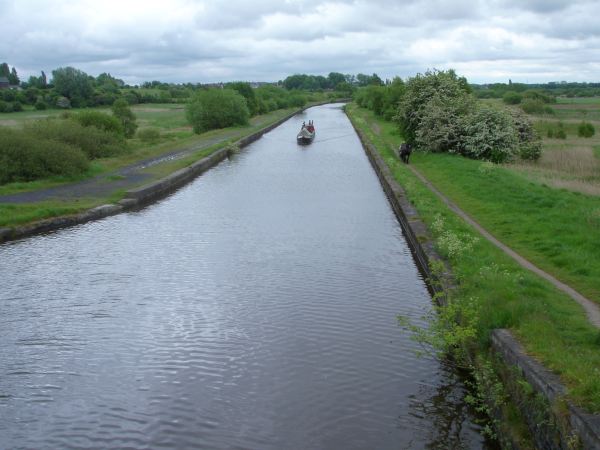 Looking east from Bamfurlong Bridge.
Looking back towards Bamfurlong from near Abram Hall.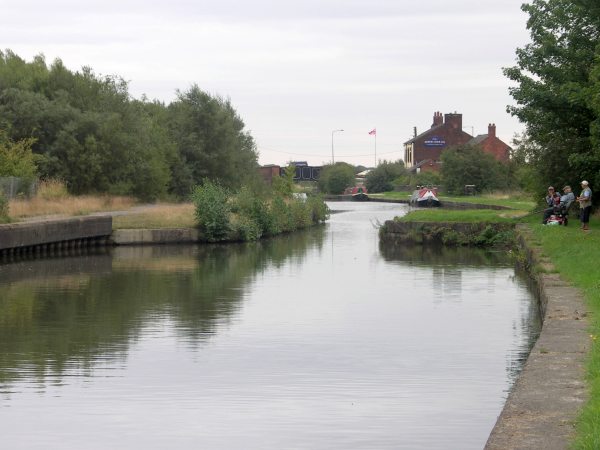 Approaching the site of the former Dover Locks, Abram. When a new canal channel was constructed to compensate for mining subsidence, the level was lowered between Poolstock and Dover, so the canal now passes straight through the narrows that were once the chambers of the two Dover Locks.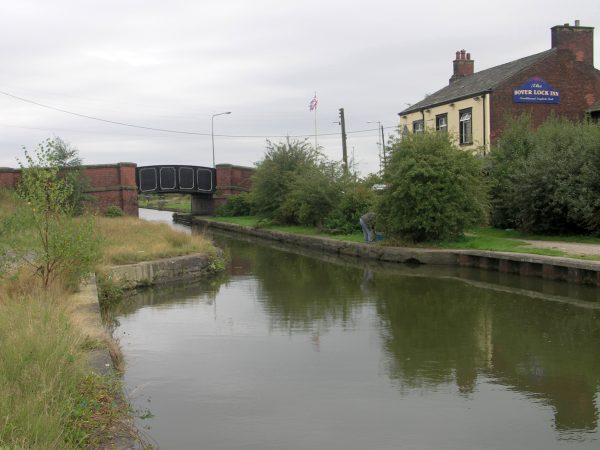 The second of the two former locks at Dover, with Dover Bridge crossing and the Dover Lock Inn on the right.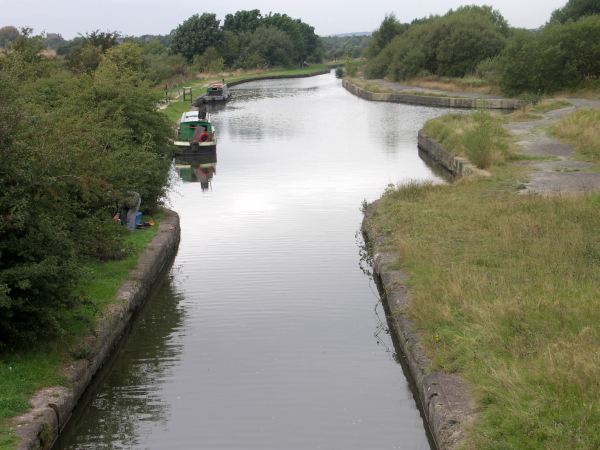 Looking back at the two former Dover Locks from Dover Bridge, Abram.