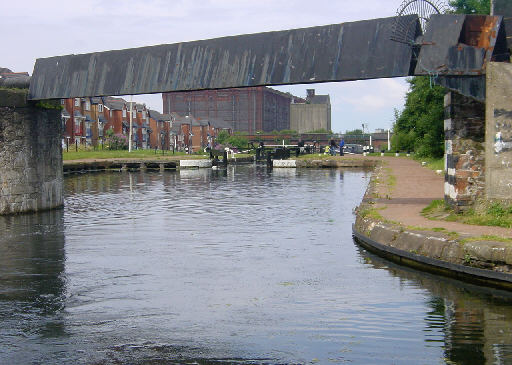 A pipe bridge marks the entrance to the Stanley Dock branch, Liverpool. The towpath originally crossed by a bridge here, but walkers must now cross at the top lock. Stanley Dock branch descends 44 feet through 4 locks to Liverpool docks. It was built in 1848 to a design by Jesse Hartley, the designer of Stanley Dock and Albert Dock.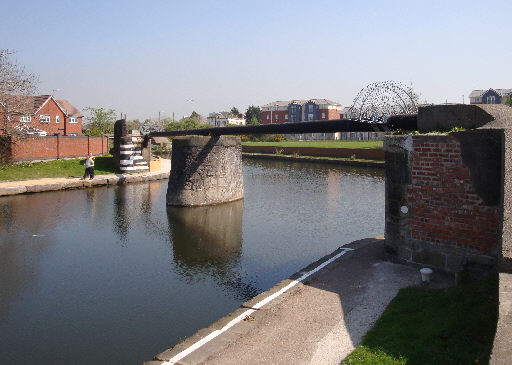 The junction of the Stanley Dock branch with the canal's main line.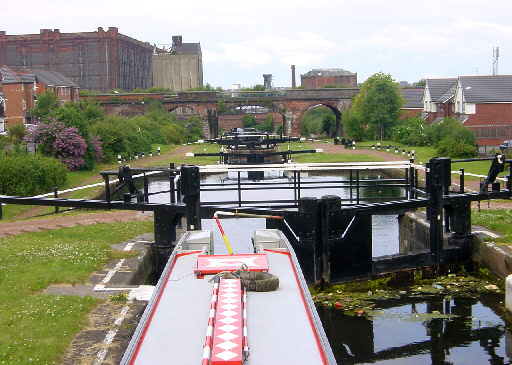 Looking down the locks from the top lock. To the left, ahead, is the huge Tobacco Warehouse alongside Stanley Dock. Straight ahead can be seen the hexagonal clock tower that stands between the docks and the Mersey.
The top two locks of the Stanley Dock branch, Liverpool.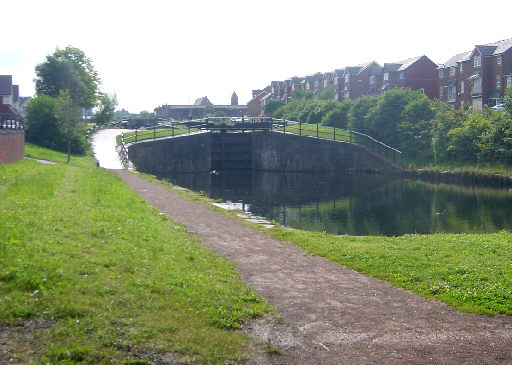 The second lock down on the Stanley Dock branch, Liverpool.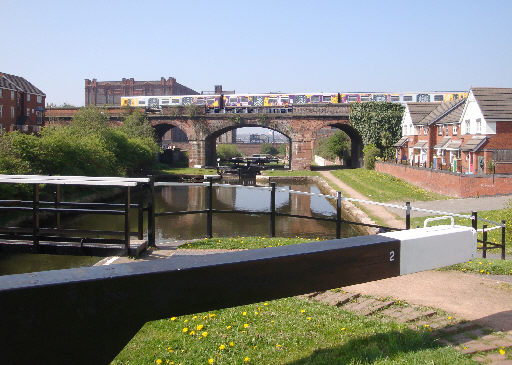 Railway viaduct crossing the locks. The third lock down in under one of the arches.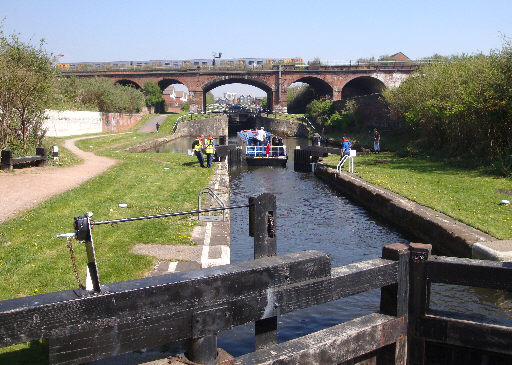 Looking back up the Stanley Dock branch from the bottom lock.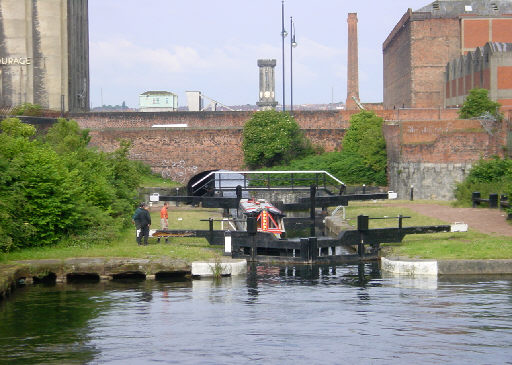 The bottom lock of the branch. The fall in level at this lock is variable because the water level in the docks beyond is not constant.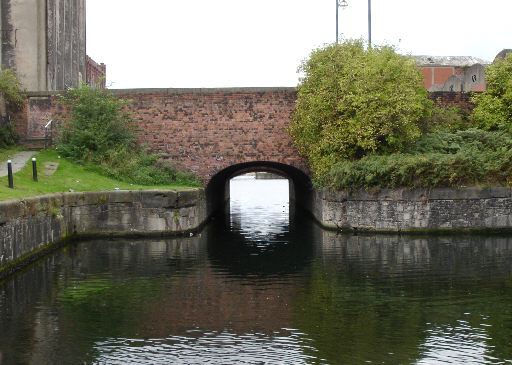 Great Howard Street Bridge - gateway to the Liverpool Canal Link, with the water of Stanley Dock beyond. Wide beamed boat owners should be aware that the water level changes, so there could be limited headroom at the sides of the arch.