<! -- Page Content -->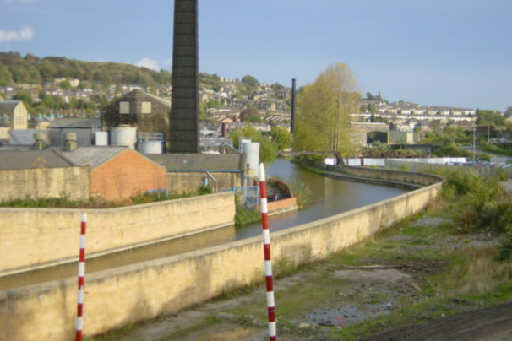 The canal has been slightly re-aligned as it passes through the centre of Bingley to make way for the A650 Trunk Road which will squeeze between the canal and the railway at this point.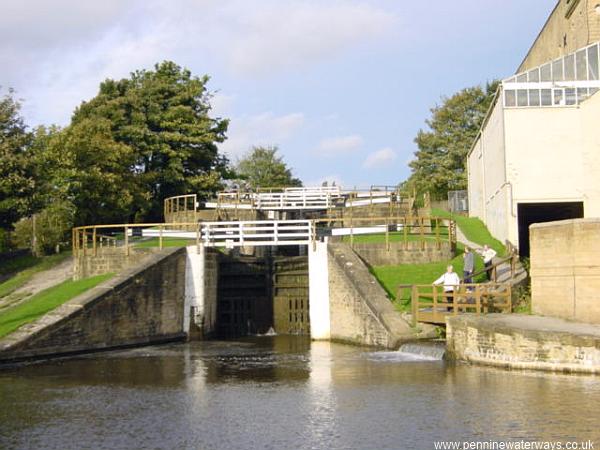 A short distance from the centre of town, the canal takes a sharp right turn up this staircase of three locks.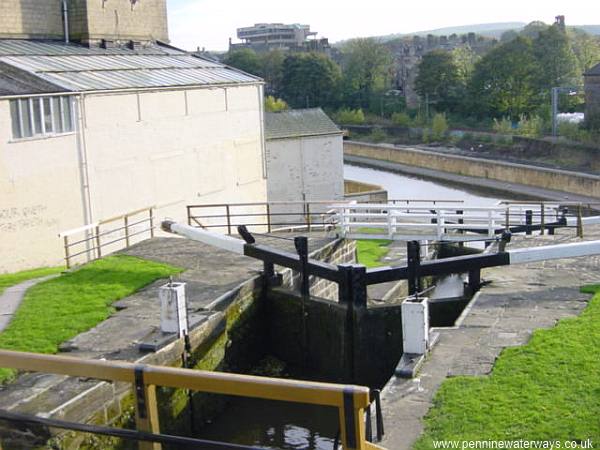 Looking down the Bingley 3-rise staircase locks.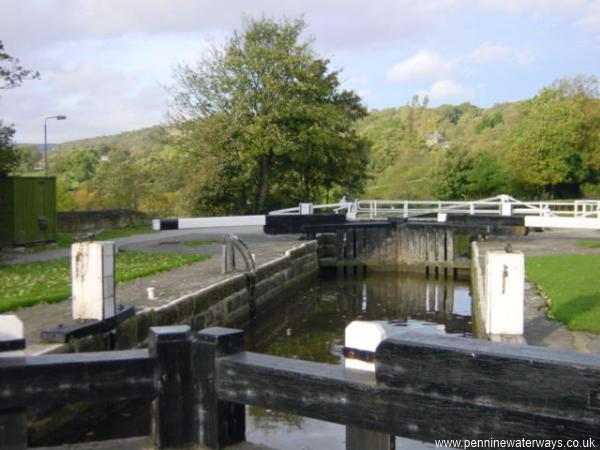 The top lock of the Bingley 3-rise locks.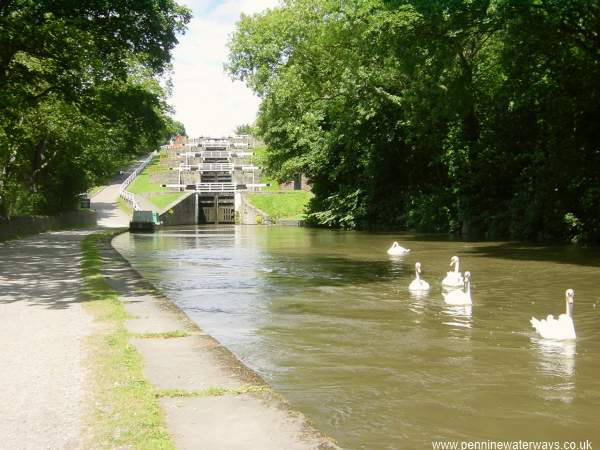 A short distance to the west comes the first glimpse of the spectacular Bingley 5-rise staircase locks.